Christmas comes every time there's a Stitch Fix box on the door. Even when I don't keep all (or any) of the items, it's a fun treat to try on some new things.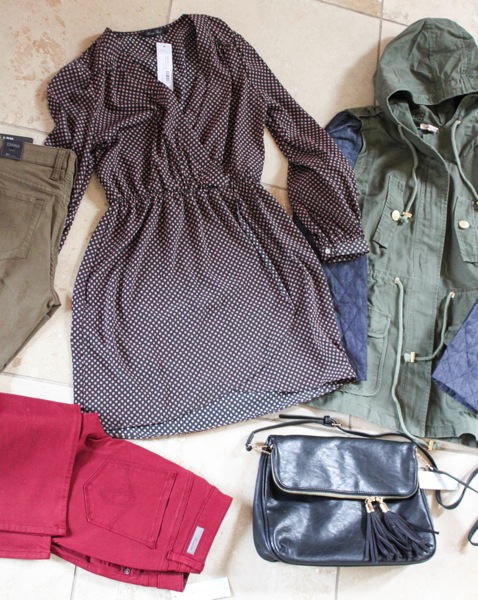 I was secretly very excited when you guys said you wanted more posts of my Stitch Fixes. I thought you may be sick of them, so I was glad to hear it wasn't the case 😉
The magic is definitely still there… even though, this was my first box in quite a while where I didn't want to keep everything.
The star of the show was this cross body bag: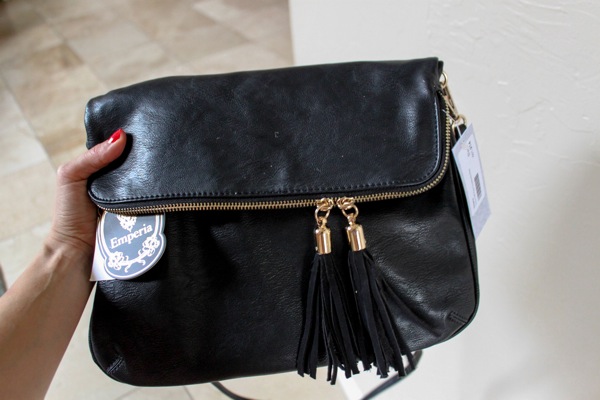 (I love the multiple zippers and larger pouch so I can fit a diaper, some wipes, snacks and little toys in there)
and the pants. They're a tiny bit long -which is always the case with me- but I know I'll wear them a ton: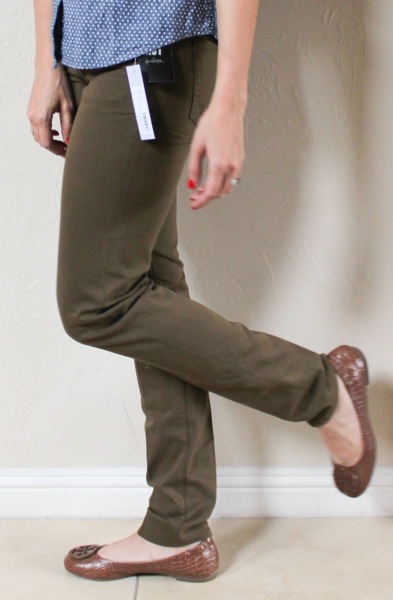 (with old Tory flats)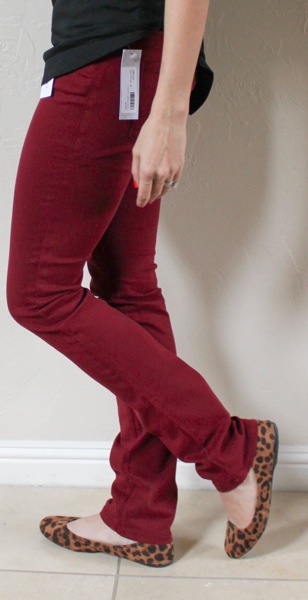 (with new-ish Tarjay flats)
The dress and jacket? Meh. 
With the jacket, I felt like there was too much going on. The multiple zippers, different fabric sleeves, pull string at the waist, hood, a lot happening. It was also too big, so that was a deal-breaker right there.
The dress was ok, but I kind of felt like a flasher wearing it. The neckline was low, the waist was high and the opening in the front affirmed that I would indeed flash my goodies while chasing a toddler around. I did love the print and sleeves, though. Back in the bag it went.
My all-time favorite thing about Stitch Fix is that you get to try things on you wouldn't normally choose yourself, and do it on your own time. If you're curious about Stitch Fix and how it works, you can check out my intro post here, a recent fix here, and my trip to the amazing headquarters. Here's a link if you'd like to try it out yourself! <– referral link
Have a wonderful afternoon <3
xoxo
Gina
*I'm still in the market for a jacket.. especially since it's getting colder here! Any you love? 
** In full transparency, I paid for the pants and purse using Stitch Fix credit from referrals. This post isn't sponsored in any way, but you may see affiliate links pop up from time to time, which have no impact on purchase price. I endeavor to fully disclose each time (without being too redundant). Thank you sincerely for your support <3