Hi friends! Happy Monday! Hope you had a wonderful weekend.
We enjoyed some time splashing at the beach, had friends over for dinner, some good workouts, and I ate a lot of tacos. It's always a good weekend when you have an avalanche of Mexican food, right? 😉
The fun started on Friday afternoon. Our babysitter for P usually comes over 1-2x a week, mostly while I go to doctor's/PT appointments or head to a coffee house to write for a couple of hours. Friday afternoon, for the first time in a long time, I had zero appointments and felt semi caught-up with work stuff. I decided to use the time for something fun, and texted Betsy to see if she wanted to grab lunch at Mitch's.
We had fish tacos, ceviche,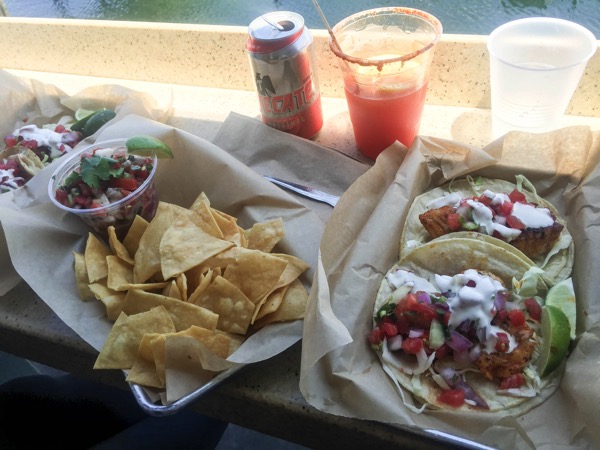 a giant Michelada,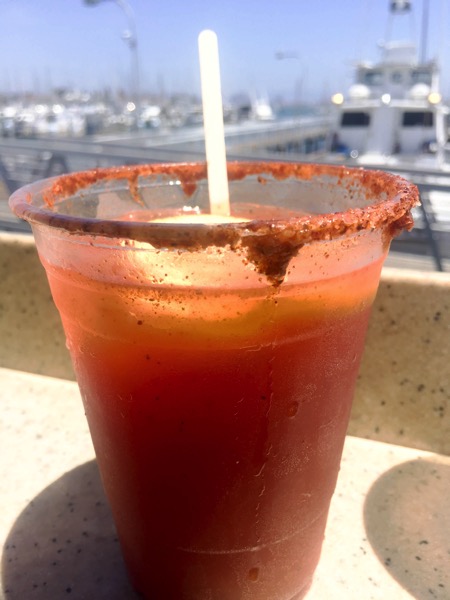 and a view of the boats, gently bobbing in the bay. It was perfect. We were were saying that it felt like we stepped out of reality for an hour. Needless to say, it was a refreshing start to the weekend.
Friday night, we enjoyed dinner here at home,
I got in a quick workout (PBB intervals!),
and hung out until late. Liv had fallen asleep on the cough and didn't wake up until 6:30… so she didn't go to bed until 11:30. Party. Animal. She knew it was Friday night. 😉
Saturday Liv had ballet, and we headed to a little donut shop in the neighborhood. I blame the Pilot for turning me into a "donut person." I've always liked them, but usually if I wanted a sweet treat, it was a cookie/cake/brownie. Now, I LOVE DONUTS. They're just everything that's delicious in the world: fried, bread, and frosted.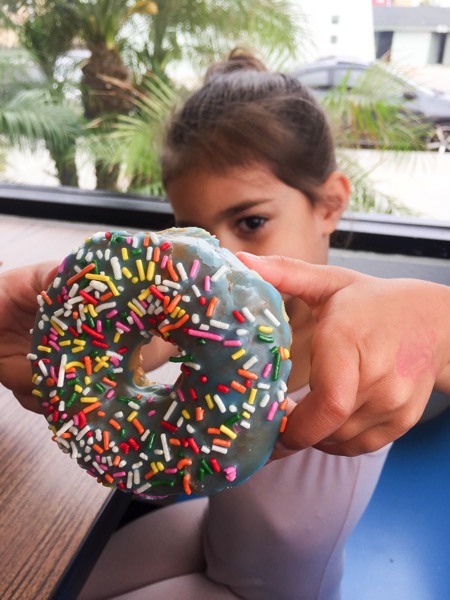 I had a very serious meeting with my friends at the barre sudio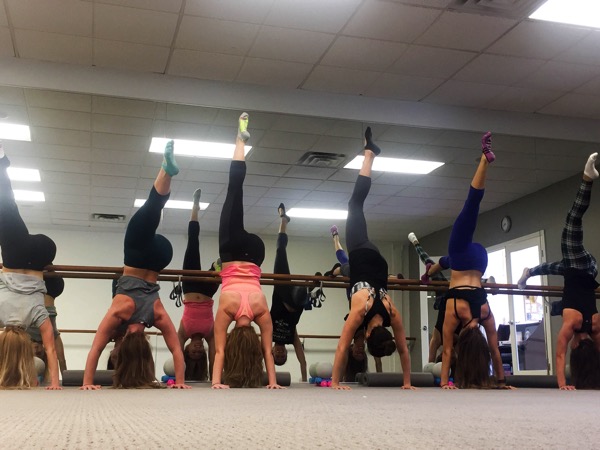 and went straight to Trader Joe's to stash our fridge and get ingredients for family dinner.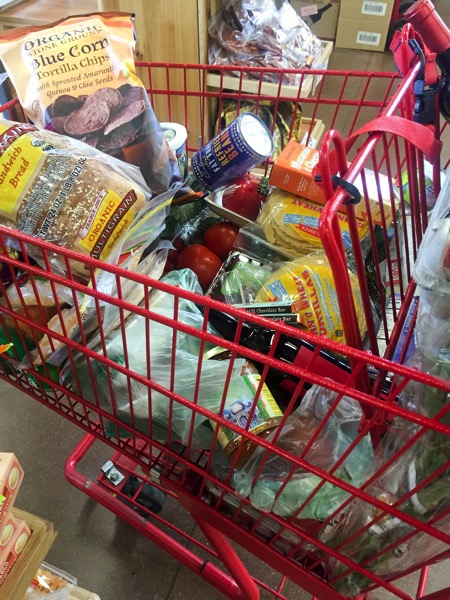 Jess, her hubby, and daughter came over for a Mexican feast. I love *family dinners* with friends, so the kiddos have space to roam and toys to play with. We don't have to push P's bedtime (= cranky kiddo), and I feel like we all have more quality time together. It's made me enjoy nights in with friends even more than going out, especially when the kids are Liv's age and they play together. Liv gets just as excited as I do to have people over.
For quick appetizers, I made some house guacamole: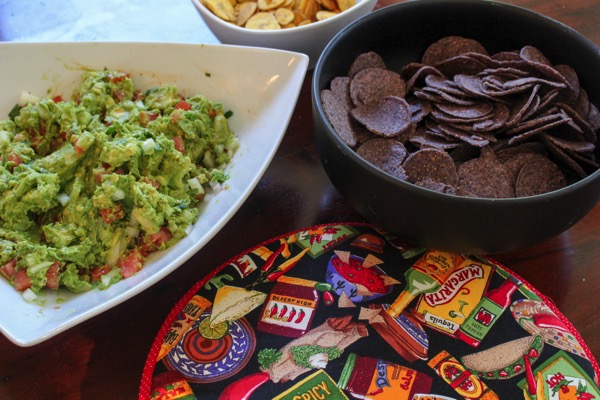 an INSANE goat cheese appetizer (I'll post the recipe this afternoon!)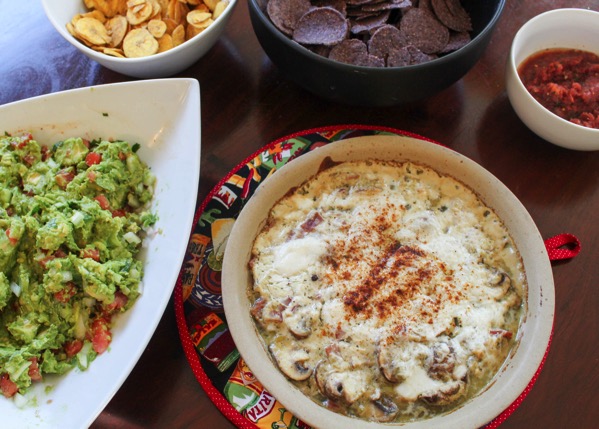 salsa,
and plantain + tortilla chips. The Pilot made fajitas (he is the fajita king), and we had refried beans and a salad Jess brought over. It was SO good (<— a slaw salad with cilantro and lime vinaigrette) and I hope she posts the recipe soon. ALSO I have to tell you guys about these tortilla warmers. We have a couple of them, which were gifts from my nana and madre, and I'd always used them to hold the warm tortillas. (So I'd heat the tortillas in the microwave or on the stove and place into the container.) The Pilot actually read the directions (whaddaya know) and turns out, you heat the tortillas IN the container. They were so soft, and stayed warm during the entire meal.
Sunday morning was my first Zumba class back in action! I am definitely still working on my cardio endurance. I took it a little easier than usual, and was still beet-faced and drenched in sweat when it was over. Also, I had 6 people! Class has been MIA from the schedule since I've been out, so I didn't know if I'd have anyone to dance with me. Thankfully, there were some Sunday morning early risers, ready to shake their groove thangs.
Sunday was Day at the Bay for Livi's school.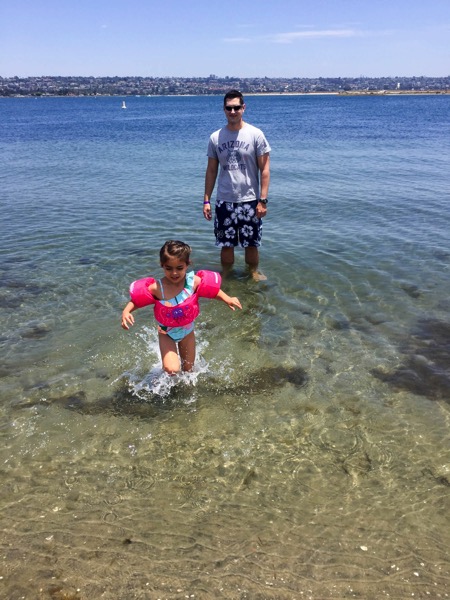 Per the usual, the entire bay was lined with beach tents and pop-ups, the taco catering company was there, the DJ was BUMPIN (like, I wish he would have DJed for our wedding haha), and you could rent paddleboards and kayaks. We spent the entire afternoon hanging out with friends, splashing in the bay with Liv, checking out all of the different booths, and eating more Mexican food.
Here's a pic from last year's Day at the Bay,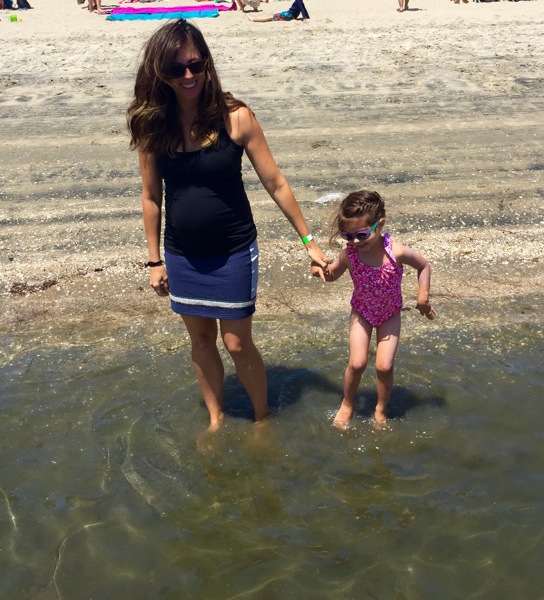 and yesterday.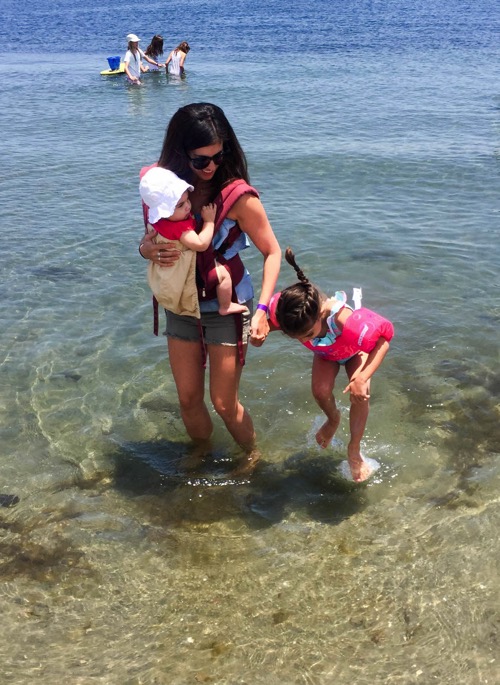 Exactly one year ago, I was already feeling a bit uncomfortable -so thrilled to be pregnant, but also like "how much longer does this last?!"- and here we are now. It's crazy how much can change in a year. I had no idea just how amazing this little lady would be, and how happy my heart would be to see these two together. Two peas in a pod, for sure.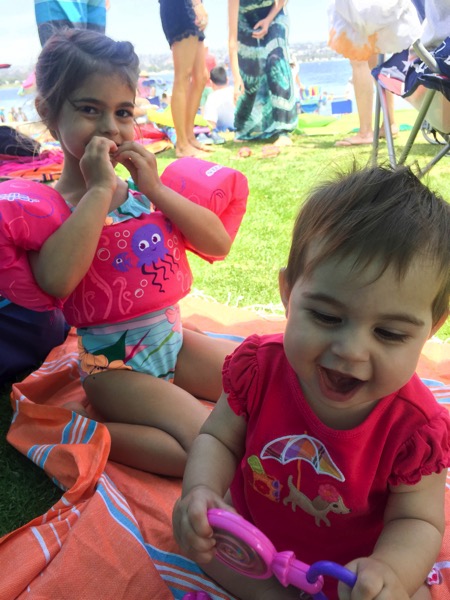 It's also crazy to think that by this time next year, we'll likely be somewhere very different. I not-so-secretly hope they forget about us, and maybe we can just stay? Yes, sounds good.
And just because every beach day needs to be capped off with Tiki Port.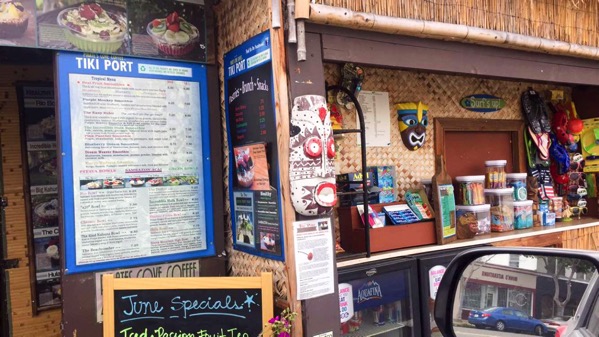 The Pilot's "Drifter Bowl"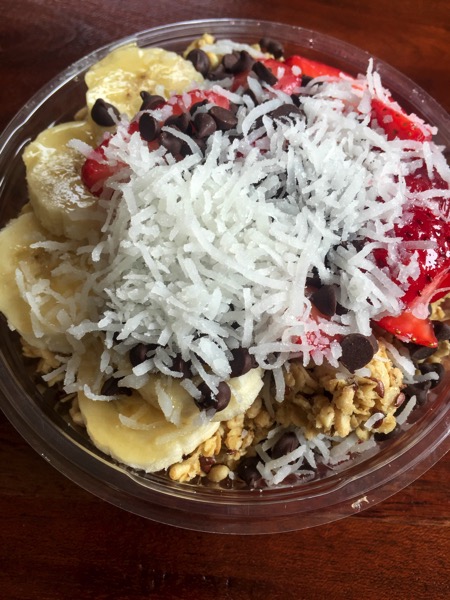 I had a peanut butter smoothie with cold brew.
Hope you all had a wonderful weekend, too!
See ya later today with that appetizer recipe. 🙂
xoxo
Gina