Do not fear yellow, my friends.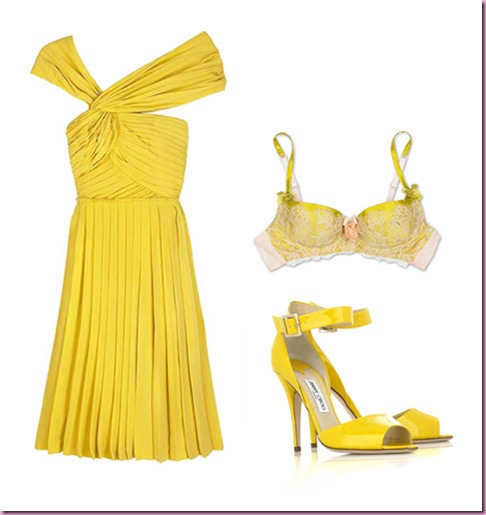 Source
It's everywhere right now, and it still seems like quite a few people are afraid to embrace the bold, sunny color. The thing about yellow is that it looks great on pretty much everyone, and like all primary colors, is great as a neutral– it matches quite a lot! It also comes around every spring or summer, so if you haven't embraced yellow yet.. give it a whirl 😉
It's popped up in nail polish,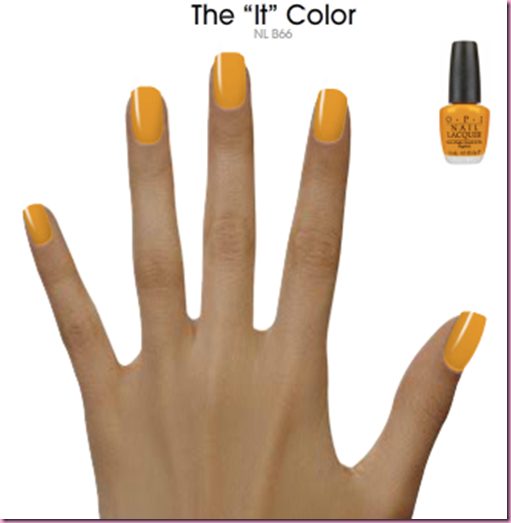 OPI
Skirts, tops, dresses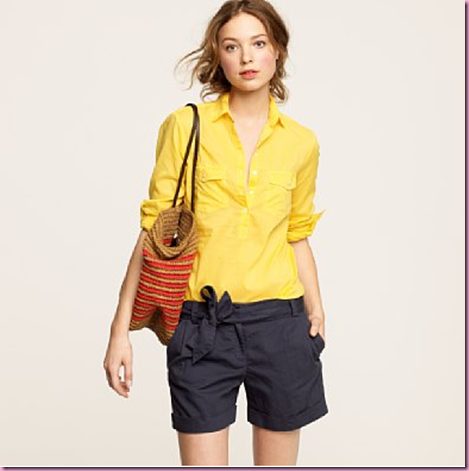 J Crew
accessories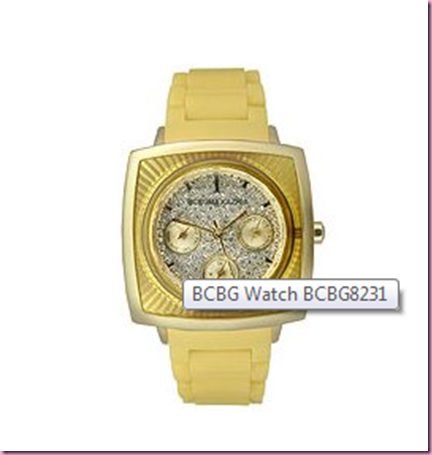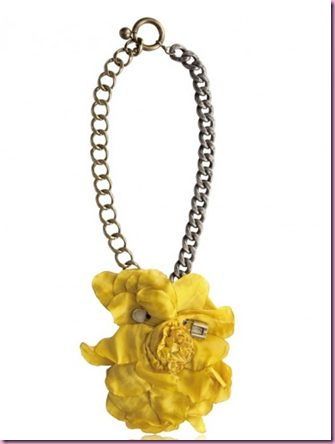 Lanvin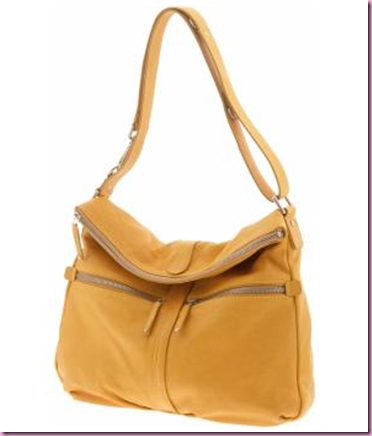 Banana
shorts
and even soft, butter-colored denim.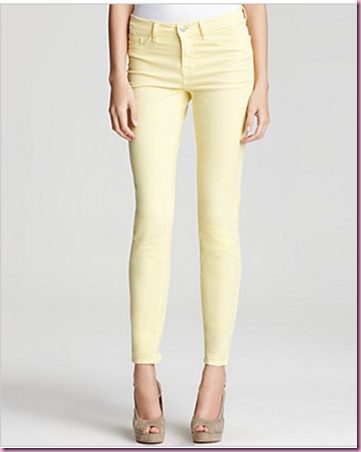 J brand
As you can see, there are a TON of different options and color variations out there. Wear it out before fall gets here 😀
Here are some tips for wearing yellow:
-Mustard color looks great with black, while pale or bright yellow: notsomuch
-Use bright yellow as a pop of color with a neutral-toned outfit
-Yellow can be used like a neutral color. Colors that rock with yellow: navy, red, white, denim, nude, and green.
What's your favorite yellow piece? Would you rock the yellow jeans? I'm not sure if I would…. 😉