Schweaty July Elliptical Workout + Playlist
Morning! How are ya? Is everyone else moving a little slowly after the holiday weekend, too? 🙂
Here's what happened this weekend:
–The Pilot made turtle burgers
–I posted a Firework 8-minute cardio blast
We ended up having a not-so-traditional 4th of July dinner, but delicious nonetheless.
Stuffed chicken, balsamic mushrooms and spinach, green beans, mashed potatoes for the Pilot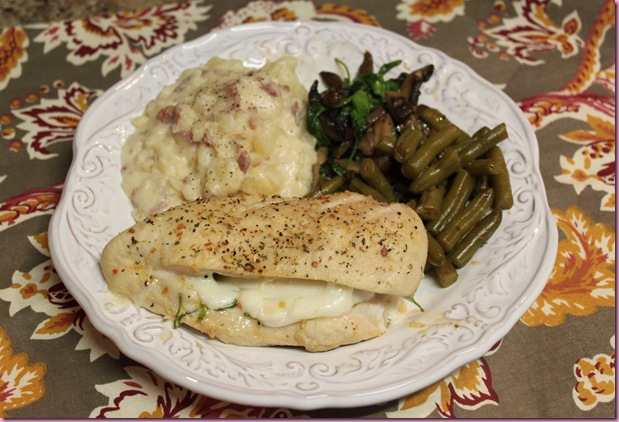 (The chicken had goat gouda, spinach, sundried tomatoes, and TJs 21 seasoning salute; the potatoes were boiled red potatoes, mashed with a little sour cream, butter, garlic, salt and pepper)
Veggies and salad for me 😀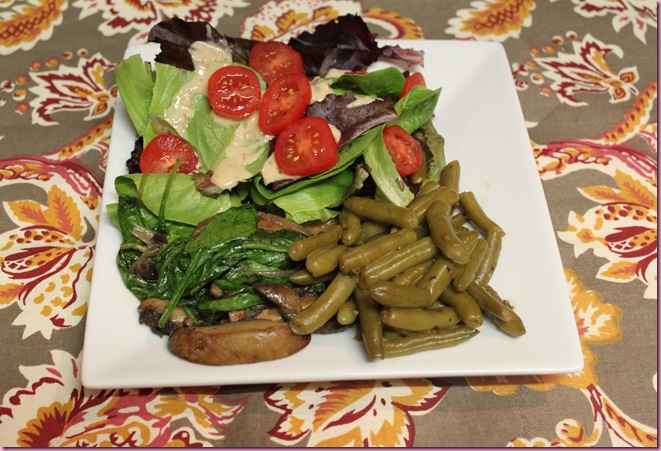 (the mushrooms and spinach were sautéed with balsamic and shallots)
I snacked on a giant chunk of sheep gouda while I was cooking, too 😀
Bella kept giving the Pilot googly eyes and wishing for chicken,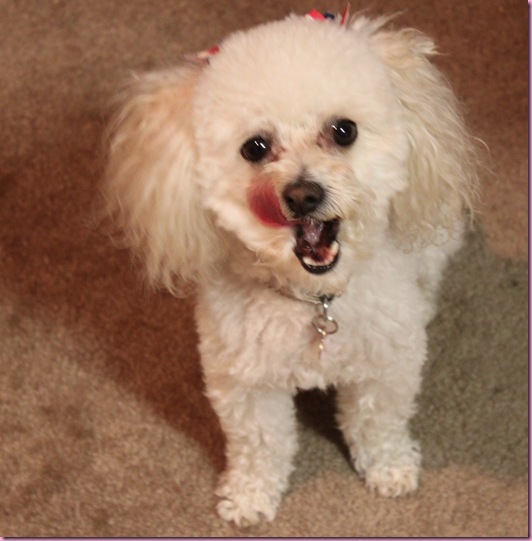 so we distracted her with a new monkey toy I picked up for her at Target 😉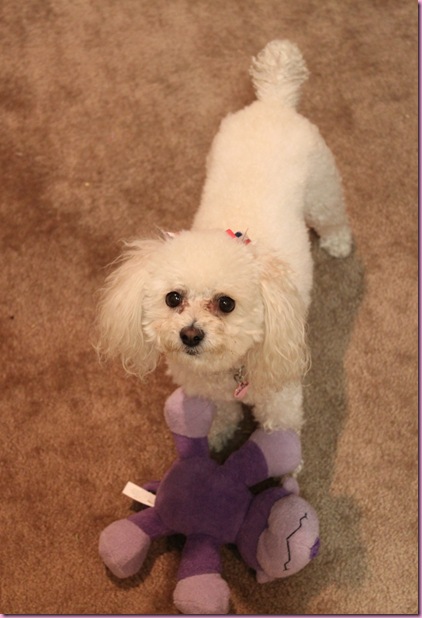 We didn't end up watching fireworks, but just chillaxed and enjoyed each other's company <3
This morning, it's back to the grind for both of us…
Breakfast: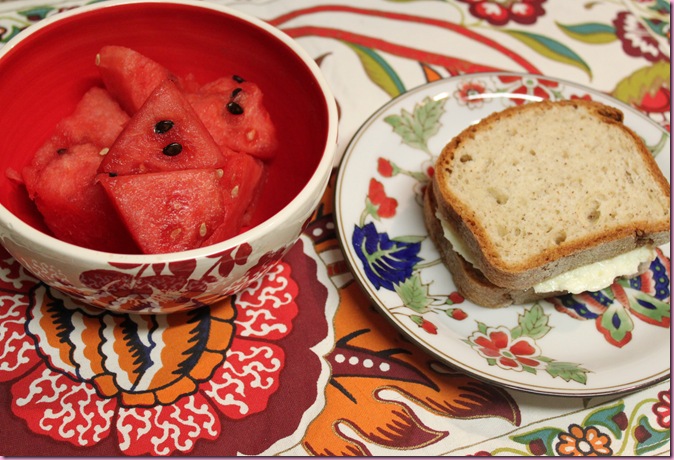 (egg white sandwich with hot sauce, watermelon)
The good news is that we found a car for the Pilot, so as of today, car-sharing is ovahhhhhhhh (!!!!).
Also in the mix:
-conference call
-eye doctor
-lunch with a friend
See ya this afternoon!
xoxo
Gina
Something to do: This Schweaty July Elliptical workout!! For this, I use a RPE (rate of perceived exertion) scale- level 5 is where you feel a little bit of resistance but could go all day. Level 10 is where your elliptical stops completely. As always, check with a doc before trying a new workout.
Here's a playlist if you'd like to follow along, but always feel free to use your own music (with similar beats/tempo) for the workout: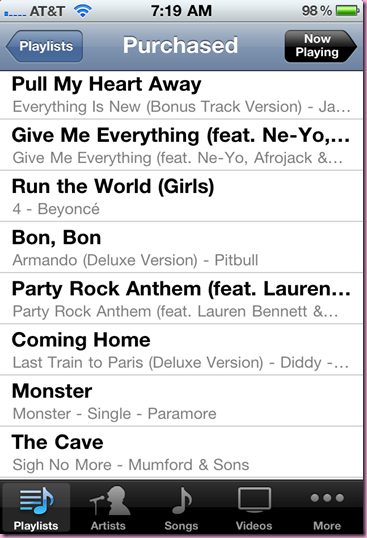 1. "Pull My Heart Away" or any fun warm-up song you'd like to use. I picked this one for the mere fact that it's pretty 😀 Start to warm your muscles up, keep a steady quick pace, a moderate level of resistance (5 for me) and take deep breaths. Focus on the awesome workout you're about to have 🙂
2. "Give Me Everything" or any solid-paced quick song. Tempo climb. Add in some resistance (RPE 6), and every time he says "grab somebody sexy", add in 1 level of resistance and try to maintain your pace.
3. "Run the World" or any song with a baller chorus. Sprints. For the verses, keep your resistance and speed moderate (RPE 5) and every chorus, increase the resistance (RPE 6-7) and sprint your little heart out—as fast as you can go.
4. "Bon Bon" or any slower song for a steady climb. This song is awesome to keep the beat to, and start at a moderate level (5) and increase the resistance every 30 seconds, aiming to maintain your pace.
5. "Party Rock Anthem" or any upbeat song. Steady state, quick. Keep a moderate, moderate-high resistance and speed- maintain it for the entire song. RPE 6-8
6. "Coming Home" or any super slow song for an intense climb. Keep a slow pace and start with moderate-high intensity. Throughout the song, increase the resistance so that you top out at an RPE of 9 and maintain it for the last minute.
7. "Monster" or a faster-paced punky/alternative song for a quick climb. Take the resistance down a little (to RPE 7-8) and pick up your pace. During the chorus, pick up your pace, and during the verses, take it back down.
8. "The Cave" or any cool-down song of choice. Take the resistance back down to a 5-6, pick up your pace and spend the first two minutes deep breathing and shaking out your legs. By the end of the song, your heart rate should be back down to a comfortable level.
Stretch.
Let me know if any of you try it- this workout could also be done on the treadmill, spin bike or stairmaster 🙂