Hey guys! Happy Monday! Hope you're having a great day so far 😀 After the AMAZING Summit events in Chicago, I'm back in Valdizzy with my Pilot and puppers <3
Here are some of the weekend's highlights if you're catching up on the blogworld this morning:
–Getting into Chicago and Dinner with Ange, Sabrina and Gena
–Shopping with Gena and an HLS Zumba class (taught by Diana and myself)
It was quite a crazy awesome trip 🙂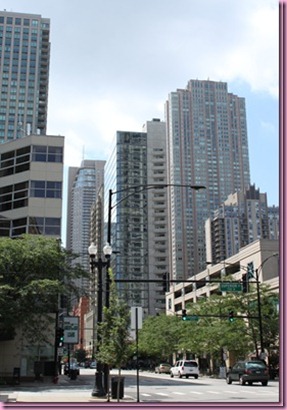 On Sunday morning (after Sabrina and I escaped from the ghosts and went to a different hotel in the middle of the night), I met two lovely ladies + a ladies man (he's 12) for a swanktastic brunch.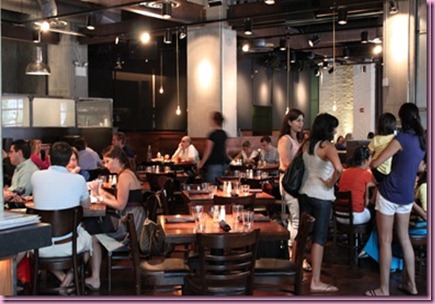 We dined on the patio at Hub 51, which has a fabulous (and healthy!) brunch menu. They also offer dinner + clubbin' at night.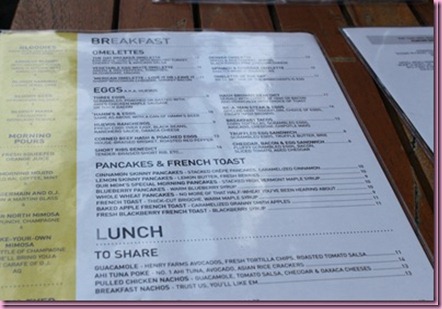 I started off with a fresh OJ: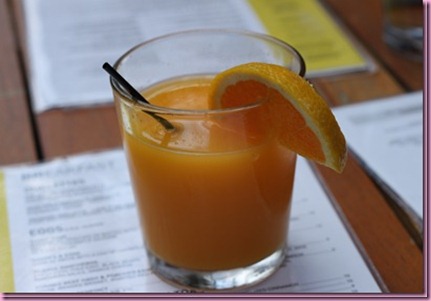 and rolled with the veggie egg white omelet for my entree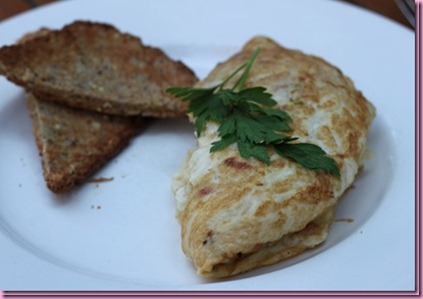 + a side salad – when I started to pick the cheese off, the server noticed and brought me another one sans cheese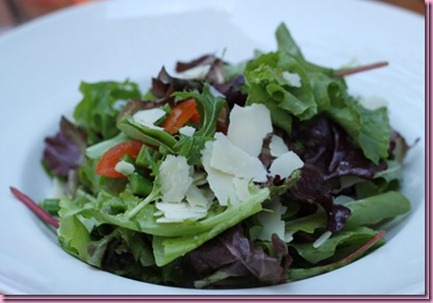 Brunch was INCREDIBLE – I was muy impressed with Hub 51.
I also loved the fact that in the ladies' room, there are TVs that stream video from the bar area and restaurant so you can spy on your date from the powder room.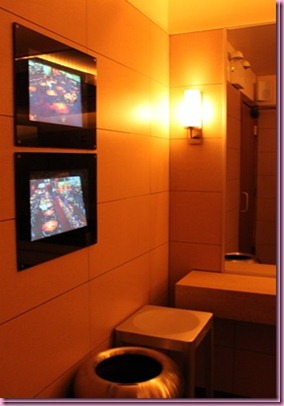 Genius, right??? 😀
After brunch, the four of us went to Lululemon so that I could make my first *real* Lulu purchase. Before now, the only thing I owned from Lulu was a headband, and I now have a new pair of yoga pants and a tank 🙂
Brunch buddies: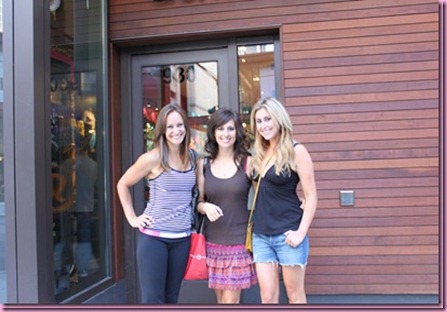 Gina (who is a Lululemon ambassador and marathon machine!), myself, and Kelli (you might know Kelli from CelebTV.com, Fox News or CNN). I had so much fun hanging out with them Sunday morning.
The girls with Nick, Gina's little bro, who was awesome company as well 😀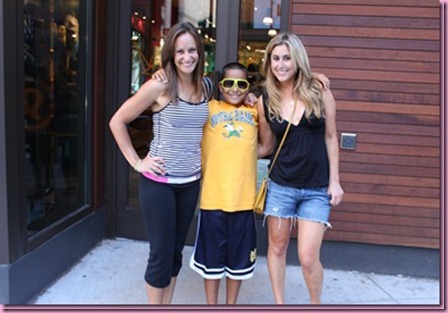 Hope to see you guys again soon <3
After brunch and shopping, Mara came to chill at the hotel, we grabbed Gena from her hotel and hit up Whole Foods for a snack attack.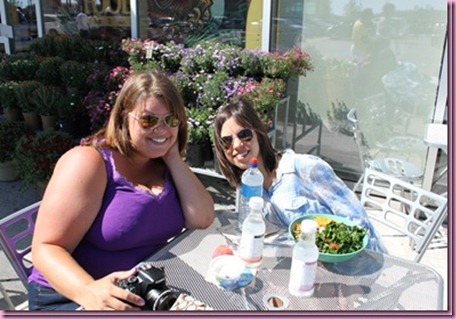 I snacked on a goat's milk yogurt, coconut water + a local peachie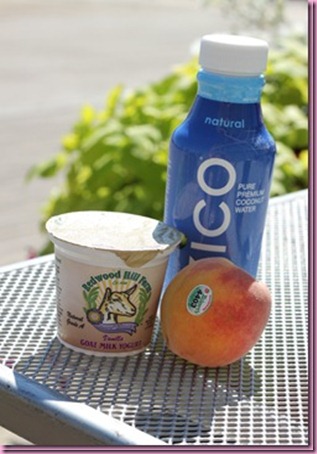 Look who walked up while we were gabbing!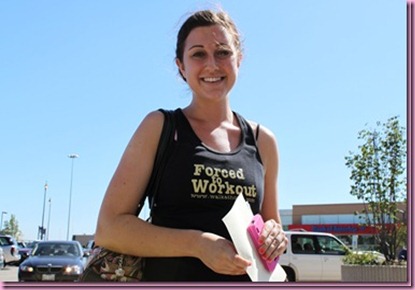 Jenn! We were so excited to see her face 🙂
I spent next couple of hours chillin' with Mara before I had to catch my flight, and I did manage to have some of this before leaving Chi Town.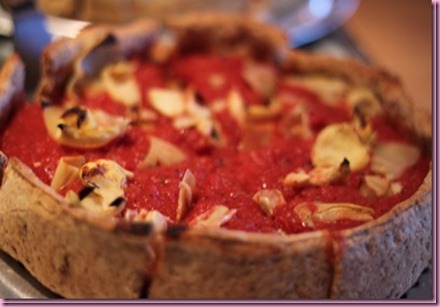 Deep dish Chicago Pizza. Whole Wheat. Veggie. No cheese. I die 😀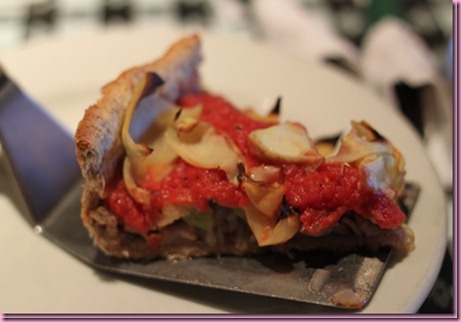 I got my flight back to Jax, the pilot and puppers (!) picked me up, and we made the late night trek back to Valdizzy.
I just woke up about a half hour ago (and it felt goooooood) and am off to grab some bfast, get a workout in, and start to tackle laundry mountain. All after watching the finale of Next Food Network Star- please don't tell me who won!! 😀
Hope you have a happy Monday and I'll see ya this afternoon!
xoxo,
Gina
Something to talk about: Deep dish or thin crust?? What's the best pizza you've ever had? The one above takes the prize for me, fo sho 😉
Opensky: For those of you who wanted to hit up the 20% off Garlic Gold deal and the link was broken on Friday, a working link can be found *here*. The Garlic Gold kit includes 3 of my all-time faves (vinaigrette, olive oil and crunchies) for $20! We have 50 available and the other ones on Friday sold out in a couple of hours! *Click here* if you'd like to hit up the deal. Thank you again SO much to GG for partially sponsoring my HLS trip <3