Hey hey hey 😀 How's your day going? Hope it's been fabulous <3
I've been moving a little slowly today! After my adventure-filled weekend (exploring, ninja fighting ghosts, and feasting on Chicago food is no joke) and getting into V-town at 2am this morning, it's been a little slo mo over here 😉
Something that helped wake me up: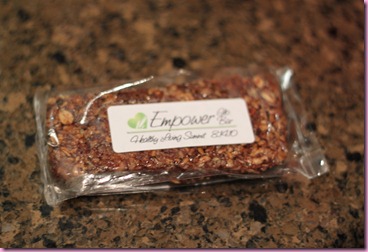 An Empower Glo Bar!
I haven't had a Glo bar in forever, and when I saw one in my swag bag, I was so stoked to try them again. I usually prefer whole grain options for everyday stuff (these have white rice in them), but decided to roll with it. The verdict? LOVED this flavor. It was crunchy, chewy, slightly sweet and had a beautiful coffee aroma and flavor.
Some ya'll asked to see my Lulu goods, so here's the outfit that I picked up: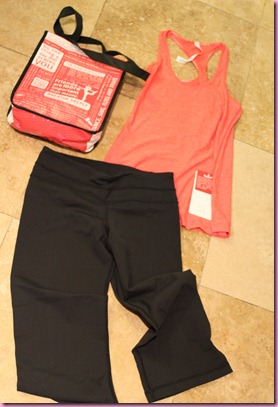 A cute red tank top – the fabric is SUPER soft!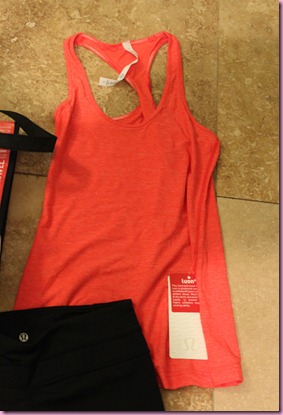 and some black capris: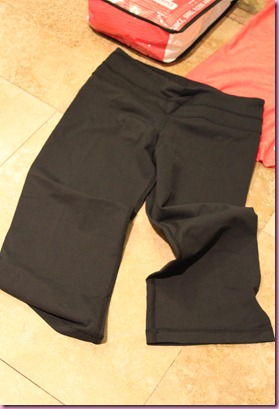 Not gonna lie, my debit card wept a little when I made this purchase, even though I get 15% off for being a fitness professional. I have SUCH a hard time dropping crazy dollas for workout clothes even though I use them multiple times a day. Expensive jeans? No problem. Expensive yoga pants? Notsomuch. I think it's because I know how stanky and sweaty I'll get wearing them. Usually, I get Nike Tempo shorts at Nike outlet, yoga pants at Victoria's Secret and tops at TJ Maxx or Target. Who knows though, maybe I'll be a Lulu convert??
Snackage: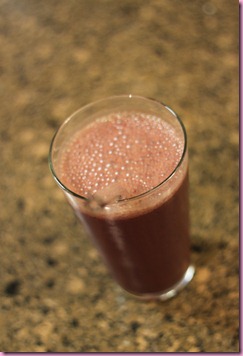 Choc cherry bomb. Using FRESH cherries that I had to de-seed myself. That is love.
Some fun stuff came in the mail today!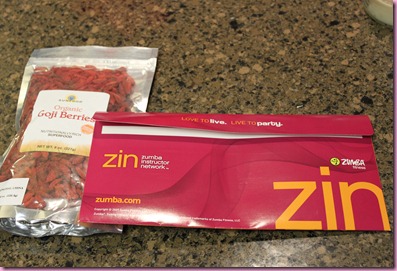 Goji berries, courtesy of Sun Foods and my ZIN (Zumba Instructors Network) DVD and CD for this month. Teaching the Zumba class at HLS with Diana this past weekend made me even more excited to start teaching again in Orlando! 😀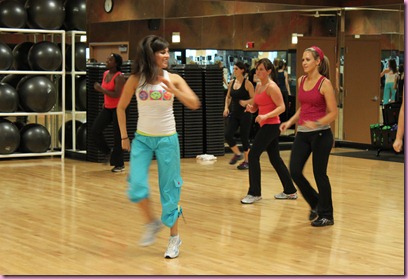 I'm off to train a client, then meeting the girls for dinner and Eat, Pray, Love. Has anyone seen it yet?!?
Enjoy the rest of your day <3
Gina
Upcoming: That cookie giveaway I told ya about! We're getting everything finalized as I type this and I think you'll love it 🙂
Something to read:
-The Lululemon manifesto –adore this. One of my faves: "The conscious brain can only hold one thought at a time. Choose a positive thought."
-Ghost stories!!! Ok, so now that *mostly everyone* is out of the creepy weepy hotel the Summit was in (that I didn't end up staying a single night at, haha), here are some of the links with info about the hotel:
and tons more! Sabrina and I were Googling stories about the Congress Plaza when we left the hotel and were each snuggled in a Heavenly bed 😉