Hi friends! How's the day going? You were cracking me up with your comments this morning. I think so many of you fell for it because, let's be real, it kind of sounds like something I would try. I was giggling writing the post, trying to make it sound as "out there but kind of believable as possible" and there was a moment where I was like, "Wait. Maybe I would try this." haha
Did you prank anyone today? I'm usually pretty terrible with jokes and pranks, so it was tame around here. Each year, I do go back and re-read this post and laugh until I cry. It's funny every single time.
Bella and Caro are upset I haven't shown you pictures from their latest adventures. While we were in Akansas, they were here with our dog sitter having the time of their lives. They went out to dinner, for walks around the bay, to the pier, and enjoyed lots of snuggle time. They didn't miss us at all.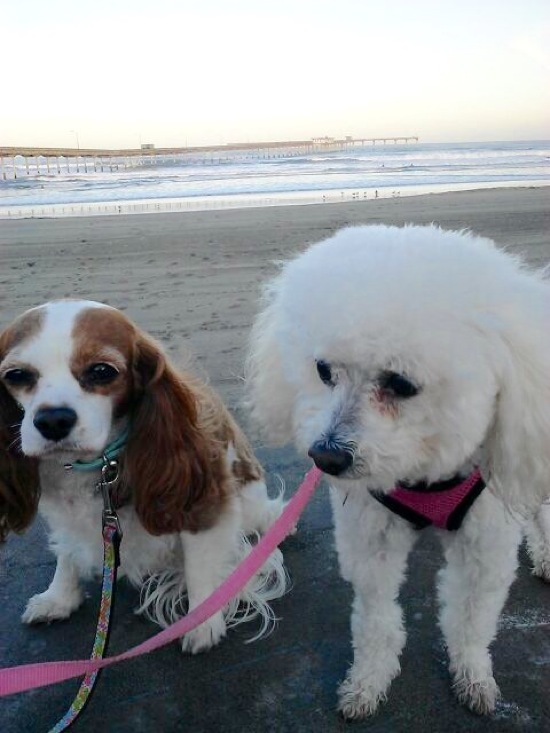 Last night, we met up with some friends at The Patio for tapas. The Patio is a cute spot in PB, which is almost entirely outdoors (hence the name) with a covered patio. The walls are lush with greenery, and they specialize in small plates. We ordered probably 3/4 of the menu to share. We were like, "Just give us all the food." It was a wise choice. My favorites were the cheese board (honey walnuts, and manchego are a match made in heaven), the shrimp and grits, and the dessert: an Elvis creation with banana bread, peanut butter and ice cream. It will be recreated asap.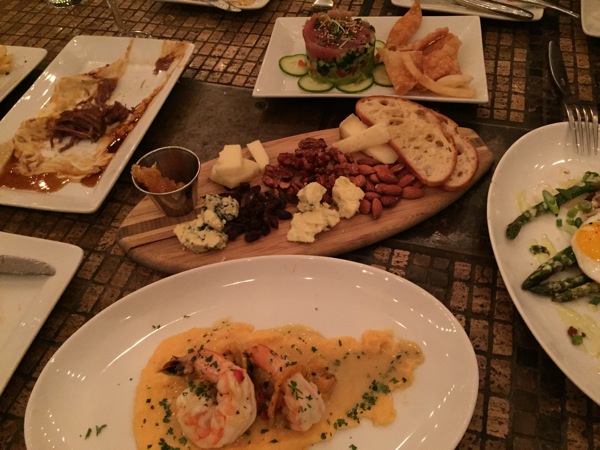 The lunch game has been pretty strong around here since bringing back an old favorite: the stuffed sweet potato.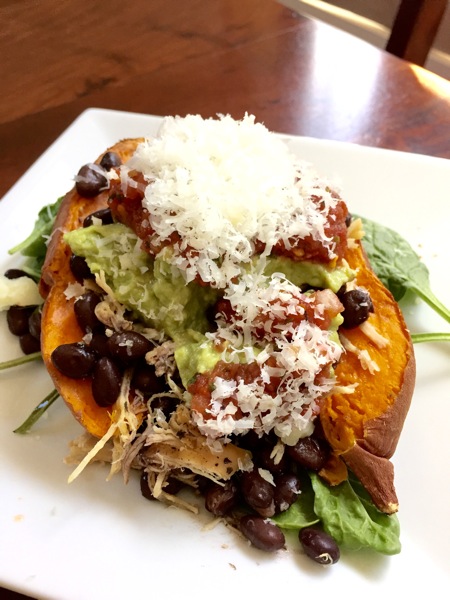 I made a huge batch of slow cooker chicken (chicken breasts, salt, pepper, oregano, garlic, enough water to go halfway up the sides of the chicken breasts), shredded it,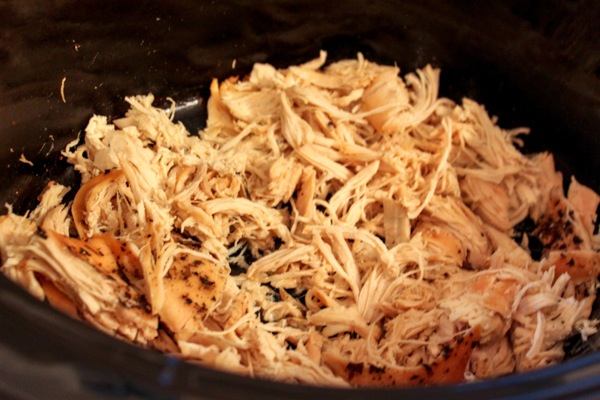 and we enjoyed the chicken atop baked sweet potatoes with black beans, guacamole, salsa and a blanket of manchego snow. It's so delicious, and a perfect mix of macros: carbs, protein, fat, and guacamole.
I've had it for lunch twice since then, but broke up the streak with a giant sandwich and kale salad from the People's deli this afternoon. I was going to buy ingredients for this salad obsession, but they had just put out a fresh bowl. Done.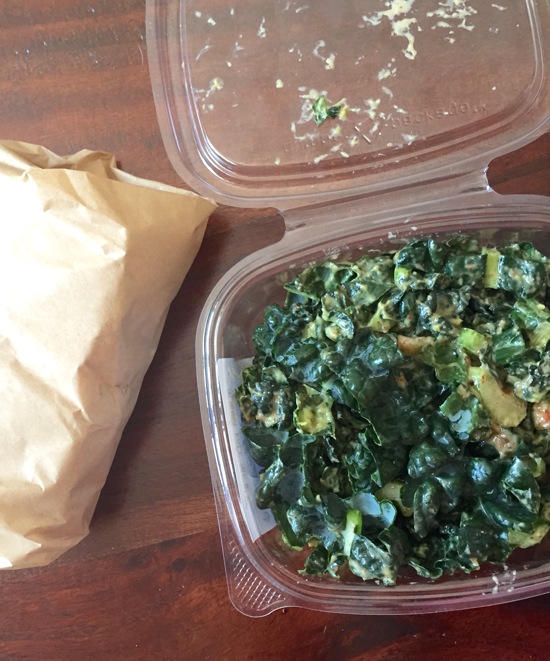 With the best sandwich ever: gluten-free bread, Dijon, vegan mayo, salt, pepper, lettuce, tomato, cucumber, pickles, avocado and tempeh bacon.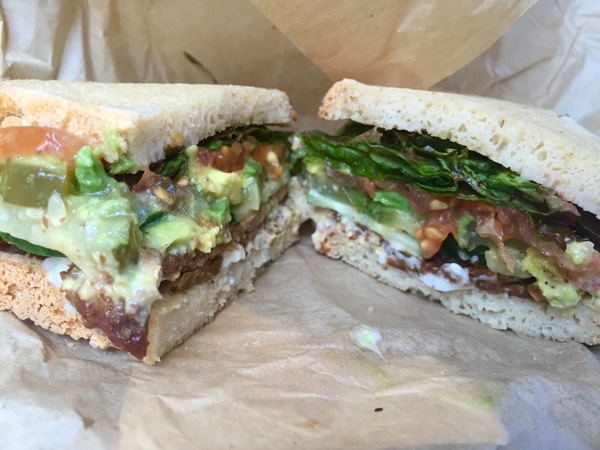 I'm going to chill here for a little while before getting ready to teach. It's a double-header tonight: BODYPUMP then Zumba. If you have any ideas to pimp my sad Zumba playlist, please let me know!
Have a lovely night <3
xo
Gina