Luon for a Cause + Roon Raffle
Hey guys! How are you? Can you believe it's almost the weekend? Bring it 🙂
Thank you SO much to those of you who donated items for Luon for a Cause! I think we're going to be able to raise quite a bit of moolah for the Red Cross, especially in the aftermath of such a heartbreaking tragedy in Japan.
Here's how today will work:
1. Luon for a Cause auction: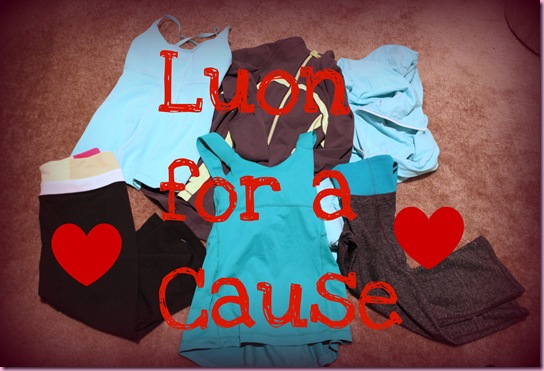 Check out the list of items below. If you see something in your size that strikes your fancy, send me a bid to luonforacause at gmail dot com. Include the item name in the subject line and your bid amount in the message. I'll be updating the bids throughout the day.
The winning bidder will be notified of their victory by midnight tonight and will have until midnight EST on Friday (3/25) to donate their winning bid amount to redcross.org. In the case that the winner doesn't follow through with their donation, the item will go to the next highest bidder.
The people who donated the items below are also donating shipping costs to ship their items to the winning bidders (thank you!!!!!!)
*US only, please, unless otherwise specified.
2. Roon raffle!!!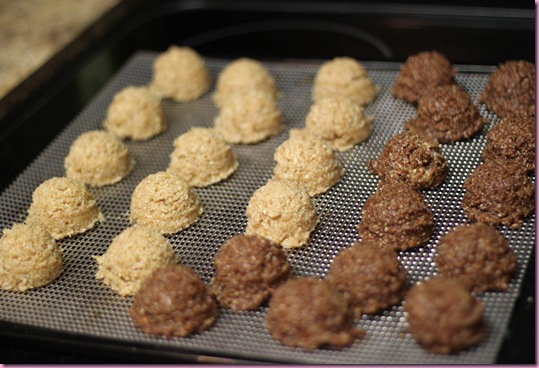 Make a donation to the Red Cross (via redcross.org) and forward your receipt to luonforacause at gmail dot com. $10 will get you one entry, and $20 will get you three entries! (Anything above $20 in $10 increments will get you one additional entry; so a $30 donation would be 4 entries, $40 would be 5 and so on)
The winner will be chosen by midnight tonight through random number generator, and the winner will receive 3 FULL batches of macaroons in their choice of flavors. (Blond, dark chocolate, mocha, super soon, Meyer-lemon lavender, chocolate almond butter)
The goods:
************BIDDING ENDS AT MIDNIGHT TONIGHT, EST
*BIDS UPDATED 3/25 at 12:00am EST <3
1. Lulu Crops- Black, Size 2 Winning bid: $70
2. Dance Strap Tank- Black, Size 8 Winning bid: $50

 
3. Crops- Size 8  Winning bid: $75

These look similar to the Boogie crops, but I'm not sure of the style.

There's a cool zipper at the bottom:
4. Flower Bra, Size 8 Winning bid: $50
5. Aura Jacket, Heathered Shark Grey, Heathered Pearl, Size 4 Winning bid: $125 Source

This is the same one I wore the other day- except I have the Iris one. I'm obsessed already 🙂
6. Push Ur Limits Tank (New With Tags), Alarming/Standard Dark Classic Grey, Size 12 Winning bid: $50

*WILL SHIP ANYWHERE
7. Run:Passion Crop–Black, size 6  Winning bid: $201

No tags, worn less than 5 times, machine-washed and air-dried.  These are great power luxtreme running crops that hit just below the knee.  Side zip pocket on the thigh with logo is the perfect size for house key, ID, or ipod!
8. Run: Pace Setter Crop: Black/Sprinkler Blue, size 4 Winning bid: $100

Worn 3 times, machine-washed and air-dried.  These power luxtreme crops have circle mesh down the calves, cute ruching detail, two thigh pockets, and two pockets around the waistband. You could fit your purse in these crops!!  They are a slightly longer crop, perfect for early morning spring runs!
9. Groove Pants (Regular): size 4, black reverse to black  Current  high bid: $70 (Two winners are currently tied and have both been emailed- we'll see what happens!)

The classic reversible groove pant!  Worn less than 5 times, machine-washed and air-dried.  The only thing wrong with them is that the owner is too tall for the regular length, otherwise they are in "like new" condition!
10. Mogul Jacket, Size 8 (New With Tags) Winning bid: $50

From the tag:

-A perfect to & from layer with stretch for comfort!
-Preshrunk
-Zipper will not buckle
-Chafe free – flat seams
-Lycra in fabric to hold its shape
-Inner ipod pocket and cord tunnel
-Longer sleeves for added warmth
11. Cool It Racerback (New With Tags), Size 8 Winning bid: $70

From the tag:

-A must have for the gym
-Wear w/the Flow Y Bra for no visible bra straps
-Mesh racerback for max ventilation
-Buttery lullure 4-way stretch fabric for max movement
12. Run: Dash Tight, Size 4 Winning bid: $80

I've worn these one to a spin class I walked out of –they were playing "Hey There, Delilah" so I left 😉 They're full-length, have a super cute reflective ruffle detail — perfect for spin or running.

*WILL SHIP ANYWHERE
13. Boogie Crop, Size 4. Winning bid: $105

These have a fun slit up the back of the calf and are perfect for yoga. Flare legs and a higher waistband- v. flattering 🙂

*WILL SHIP ANYWHERE
14. Stride Jacket, River Rock,  Size 6 Winning bid: $110

Collar and a hood, thumbholes, lightweight for Spring or early Fall. LOVE this jacket!

*WILL SHIP ANYWHERE
15. Define Jacket, Citron/Coal, Size 6 Winning bid: $75

Beautifully tailored jacket- more snug-fitting than the Stride jacket. Thumbholes, cuffins to keep your hands warm.

*WILL SHIP ANYWHERE
16. Push Ur Limits Tanks, Teal Zeal, Size 6 Winning bid: $60

The ultimate workout tank. Super lightweight and breathable, with circle mesh, which is antibacterial. Sweat your heart out in this one 🙂

*WILL SHIP ANYWHERE
17. Push Ur Limits tank, Teal Zeal, Size 8 Winning bid: $60

18. Yogi Dance Pants, Black, Size 6 Winning bid: 100
Happy shopping, bidding, raffling and doing good 🙂
My goal: $8,000
We can do it <3
See ya later today!
xoxo
Gina