Campus, Candy, Clarisonic
Heyyyy

How are you? Hope you're having a lovely day.
I spent my morning at my alma mater, passing out fliers on the U of A campus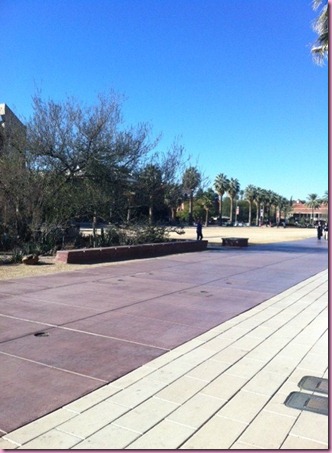 Being on campus made me REALLY miss school- I'm a big school nerd. I also started the debate with myself on if I want to finish my MBA…
Anyway, a friend and I met up, walked around, and somehow ended up at a cute boutique and then the new Froyo and candy shop that opened on University.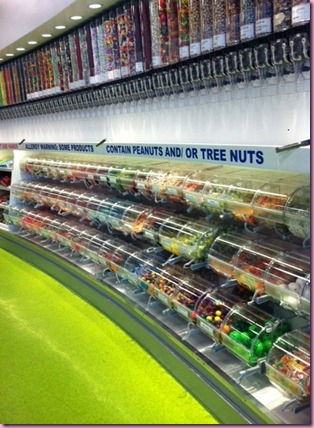 Get this: super fresh, delicious froyo, free WiFi, and 500 different types of candy that you can buy alone or use as toppings, as well as fresh fruit. I die.
Lunch today was packed: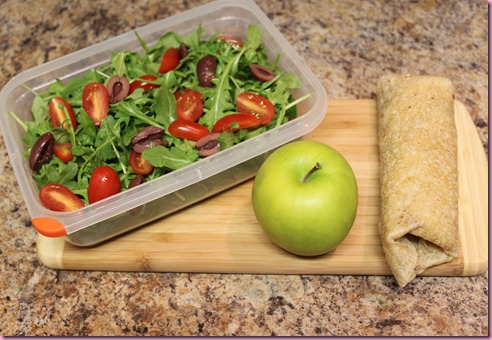 An organic chicken wrap on brown rice tortilla, with goat cream cheese, arugula and mustard, a salad and an apple
So, quite a few of you guys have asked me to review the Clarisonic that the madre got me.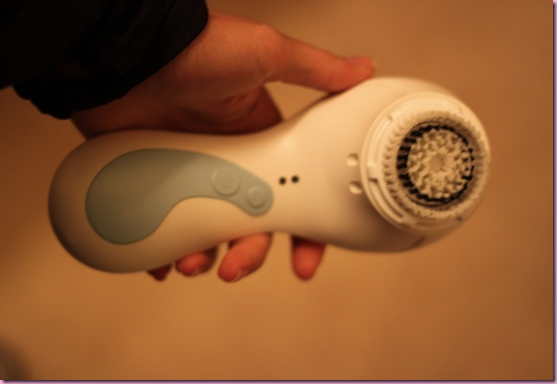 Disclaimer: I don't have anything to do with the products I'm mentioning- I'm always transparent when I receive products for review or are compensated for a post. Even so, if I dislike it, I'll gladly say so

To be honest, Clarisonic and emu oil have saved my skin. My skin has been temperamental ever since I stopped taking birth control a year and half ago. It's been hit or miss, but when I got to Tucson from Orlando, my skin was a hot mess. I had the worst acne I've ever had because I was coming from a bad environment with lots of stress and a horrible water system. We had well water, which smelled like eggs, and did a number on my skin. When I visited for Thanksgiving, my mom suggested that I put a replacement on my bro's Clarisonic and use emu oil as a moisturizer. My skin cleared up within a couple of days, and then madre surprised me with my own Clarisonic for Christmas- now everyone in the fam, including my mom and both brothers have one

As far as the emu oil goes, it can be found online, but isn't vegetarian/vegan-friendly. Coconut oil and olive oil are great moisturizer options if you avoid animal products.
The Clarisonic pros:

-It's easy to use. You wet the brush, add a little face cleanser (I'm using Skin Ceuticals right now) and turn it on. It does little pulses to exfoliate your skin as the brush spins. It stays on for one minute and beeps at different intervals, so you know when to change which area you're cleaning. I do the left side of my face (outward strokes from my nose towards my ear, the right side, circular strokes on my forehead, down my nose, circular strokes on my chin, and then my neck.

-It comes with a charger, and you can buy different replacement brushes- I like the one for sensitive skin.

-It works wonders. My skin feels super clean and smooth afterwards, but it isn't too harsh. This says a lot because my skin is super sensitive.

The cons:

-It's pricey… but so is an electric toothbrush. It's an investment and will (hopefully) last a long time. I've had my electric toothbrush for 3 years (obviously buying new brushes for it, haha) and it still works amazingly- I imagine the Clarisonic will be the same kind of thing.
I hope this helps those of you who are debating on getting one! <3
Dinner time!
xoxo
Gina