Oliv and I are leaving for Las Vegas right now. It's going to be the first plane trips of many with just the two of us, so I'm anxious/excited/scared to see how it goes.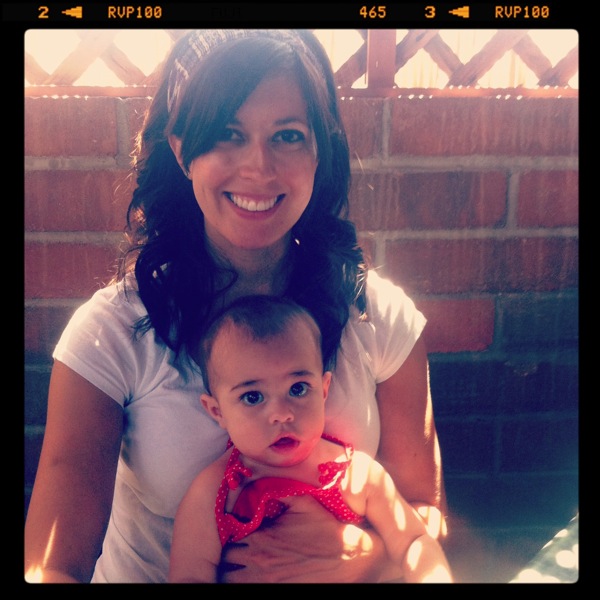 It's been her worst week of teething yet, so please pray for me. Or better yet, pray for the people on board. I'm scared karma will be paying me a visit for all the times I gave babies the mental stink eye on planes. This is totally random, but I had a dream last night that Liv could talk. Kyle and I were hanging out with her and I said, "Liv, your hair is growing so pretty!"
She said, "I know, you've been watering it." (maybe from in the bathtub when I rinse out her shampoo?) 
In the dream, I was just totally shocked that she could talk and Kyle was laughing so hard saying, "She made a joke!"
So weird haha.
To my complete shock and amazement, I managed to pack all of mine and Liv's stuff into a carryon suitcase + diaper bag.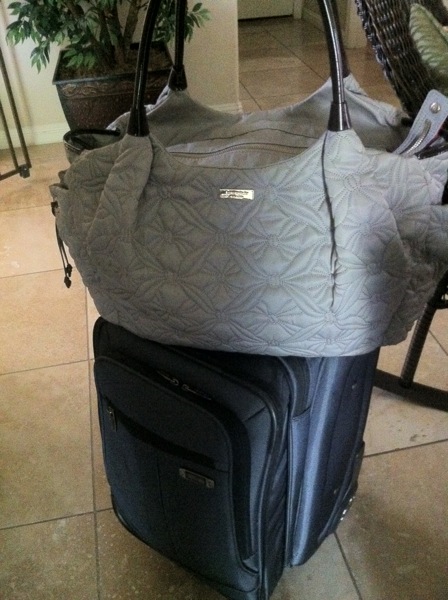 I'm not quite sure how it happened. Having a baby definitely forces ya to become more organized, and since I'm not shoving clothes blindly into a suitcase right before leaving, I have matching outfits packed. Win 🙂
See ya in Vegas with some of the pics you've sent in this week, too 🙂
For some fitness plans and workout motivation, check out the August calendar if you missed it. 
xoxo
Gina