Hiiiii 😀 How are you? I'm excited to have so many new virtual walking buddies– let me know how it goes and if you feel a difference in your day 🙂 Also, thank you so much to all of you who are supporting Katie's bake sale for Japan! I promise to hook up my macaroon goodie package winner something fierce 😉
So this post title has two sources:
1. This mini meal: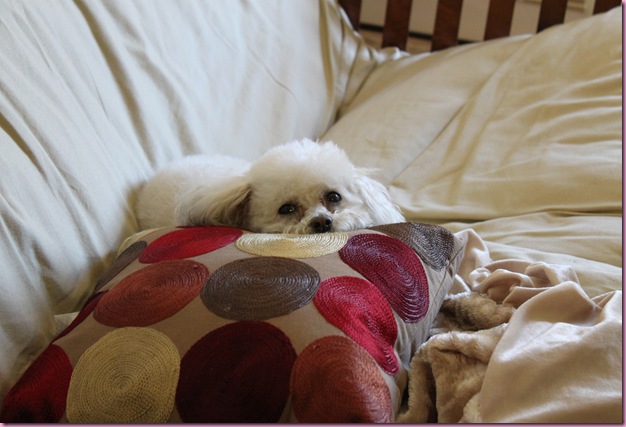 The Pilot and I call each other (and Bella) a wide variety of nicknames, all of which are totally random and ridiculous.
Somehow Bella —> Bell —-> Beal —-> Meal.
I have no idea how it happened, either 😉
2. My fuel of choice: mini meals 🙂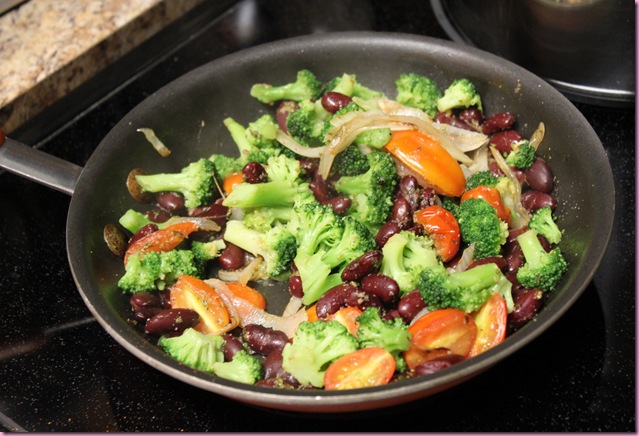 (Stir fry with tomatoes, onion, broccoli, kidney beans, cumin, garlic, cayenne, sea salt and pepper)
Since spring has sprung-ish, I find myself wanting smaller more frequent meals. I usually prefer this style of eating, as it keeps me super satisfied and my metabolism cranking/ When it's chilly outside, I crave larger meals to warm me up 🙂
Lately, it's been roasty toasty in Tucson –we hit the 90s last week!- and for the past month or so, I've been enjoying 5-6 smaller, yet deliciously satisfying meals throughout the day. I say "mini" because it sounds cute, but always make sure each smaller meal has enough calories to support my activity level for the day.
Some examples:
Protein pudding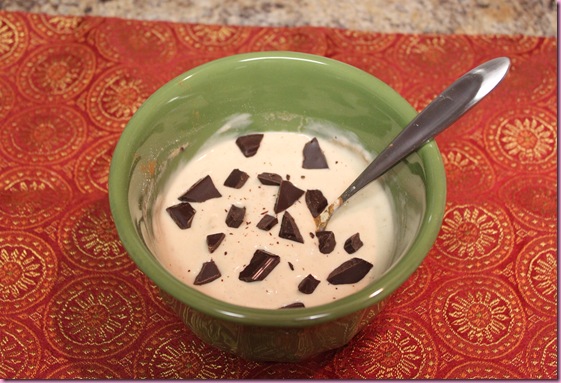 (1 container goat's milk yogurt, 1 scoop vanilla Sun Warrior, almond milk to thin it out, cinnamon and 1 square dark chocolate with sea salt)
Wraps: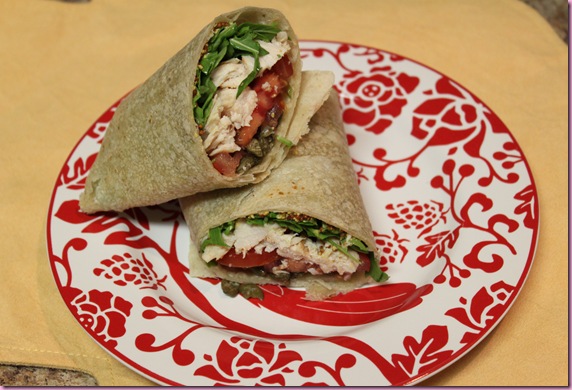 (today's was a brown rice tortilla with organic chicken, farmer's market goat cheese and veggies. They're just as lovely with hummus, beans or eggs)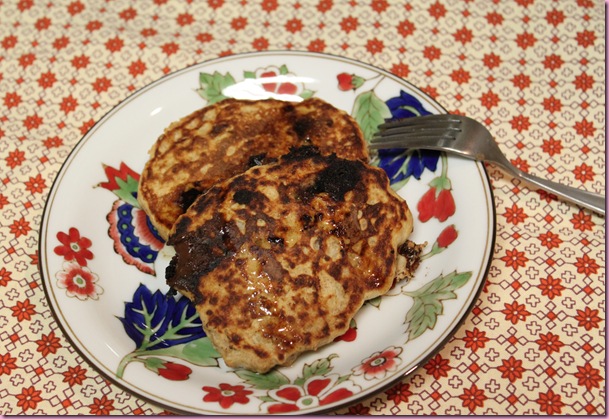 Carrots with hummus and raw sunflower seeds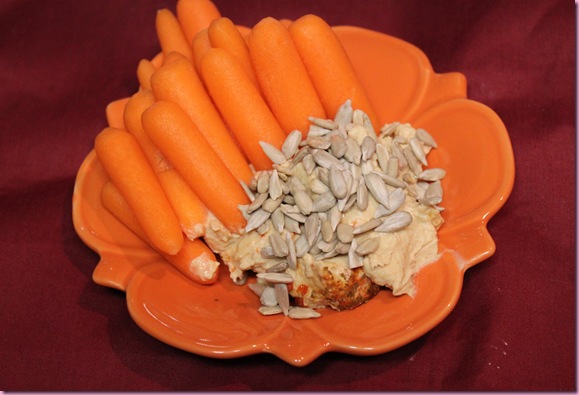 (Tip: did you know 1/4 C sunflower seeds has 8g of protein?! Word)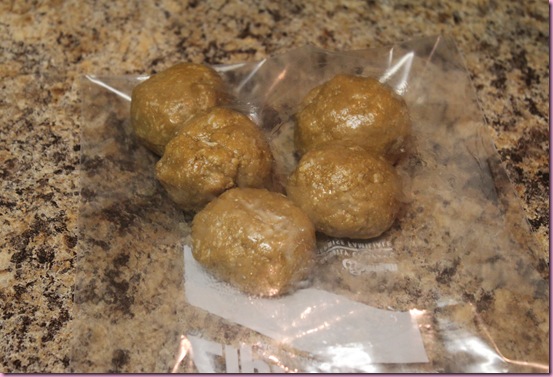 I'm about to get ready for dance, but before I go, check out this video if you'd like your heart to melt 🙂
(I've watched it at least 4 times already)
See ya in the morning with a giveaway 🙂
xoxo
Gina
Something to read: "Set up a home gym on the cheap" <—- thanks so much to Womans Day for the shout out!!
Something to talk about: Do you do the mini meal thing, or 3 square meals? What's the strangest nickname you have for your pet?