My 2015 fitness resolutions
Hi! How's the morning going? Hope you had a wonderful and relaxing holiday weekend! I have some fun Tucson pics to share, but in the meantime, I thought it would be fun to talk about fitness resolutions for the new year. While I'm kind of on the fence about resolutions (I am a HUGE fan of inspiration boards, however!), I love to discover new workouts, push myself to avoid plateaus, and make time for the activities I really enjoy (like yoga, hiking, and dance).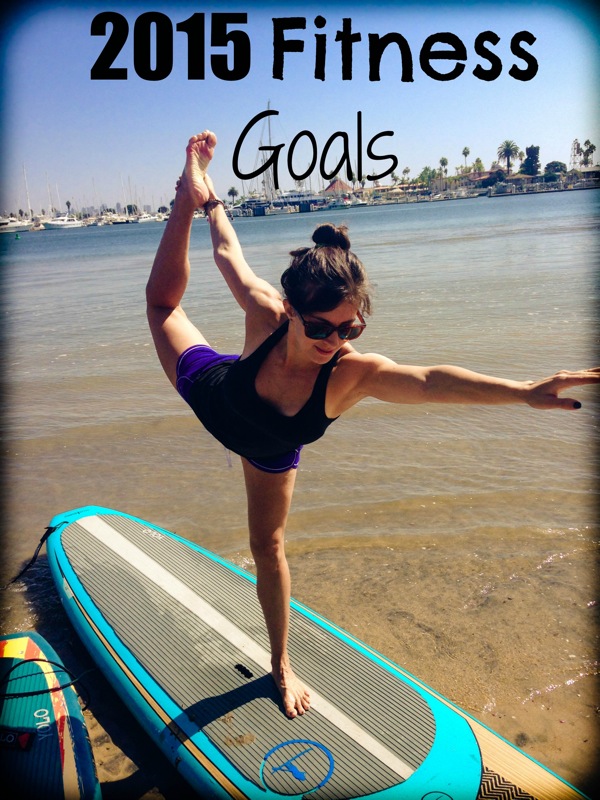 My 2015 fitness resolutions:
Stay consistent. Even when my eating is a little across the board (helloooooo Christmas cookies), I've found that my energy levels, skin, and fitness stays in check because I work out consistently. It's a huge mental lifesaver for me -I feel much less stressed and antsy when I've gotten in a workout- and there are so many formats that I enjoy, so it's easy to stick with a workout plan. I'd like to keep this going in the new year, and continue my personal focus to eat well most of the time, and get in around 4-5 weekly workouts.
Practice yoga. Speaking of consistency, something that I've completely fallen off the wagon with is YOGA. I love it, I need it, I suck at making time for it. Since I teach almost every day, I don't usually have the time to dedicate to a full class. I need to remind myself that I practice can be 10 minutes, and I'm always so happy when I've gotten in a little quiet flow (perhaps with some Michael Buble or Bronwyn in the background). I still would like to do yoga teacher training in the new year, so I feel like even if I don't end up teaching, it will be great encouragement to practice on a regular basis again.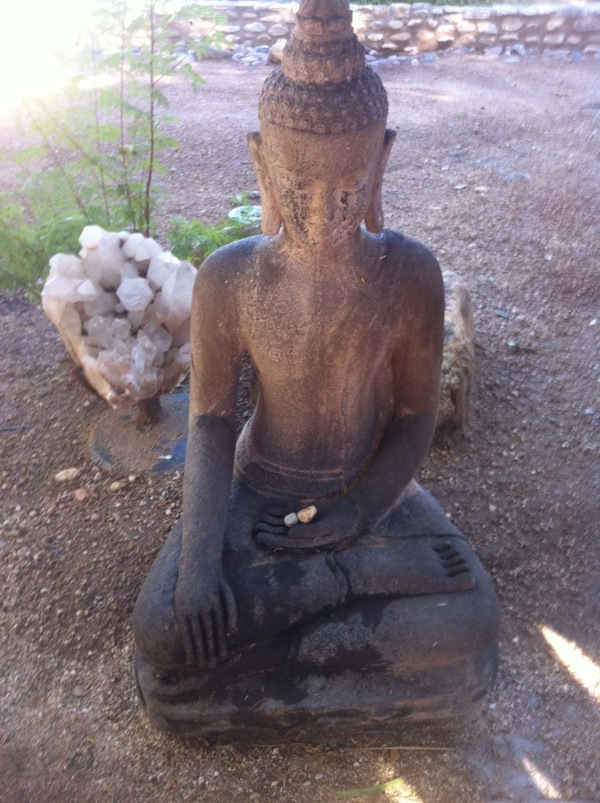 Prevent injury. Injuries are the worst (especially when you're clumsy and do things like fall down stairs or hack your thumb with a steak knife). Over time, I've become more aware of the things that make my knees angry, and have avoided them like the plague. Some things that help: avoiding high impact on consecutive days, keeping my leg muscles strong (strength training helps to prevent compensation to make up for week muscles, which could lead to unsafe movement patterns and thus, injury), and keeping my sneakers fresh. Old shoes can lead to compensation, too, especially if you're a pronator like yours truly. I'm on a current mission for new running shoes. I've been using the Reebok ONE Cushions for a couple of years, but would like to switch it up! Guess I'll be visiting a running store in San Diego to get some ideas.
Take a flamenco class. I've been wanting to try it FOREVER, and found some adult classes in our area. It's happening.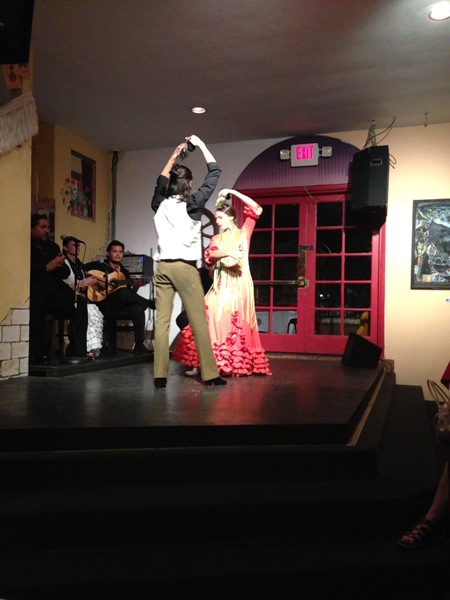 (Photo from the Flamenco Festival at Casa Vicente in Tucson)
Continue to challenge myself with weights. In the past, I was guilty of getting into the same weights routine and doing the same exercises and weight selection each time. This year, I think I was successful at switching it up, and I'd like to continue to add additional stressors (increased weight, different modes, balance/stability, unilateral work, etc) to my personal routine.
Add in one round of sprints each week. Preferably this will be during an Orangetheory class, but if I'm not able to make it to a formal class, sprints are a quick workout option I can do anywhere. Working on sprints is what's going to help increase leg power and speed.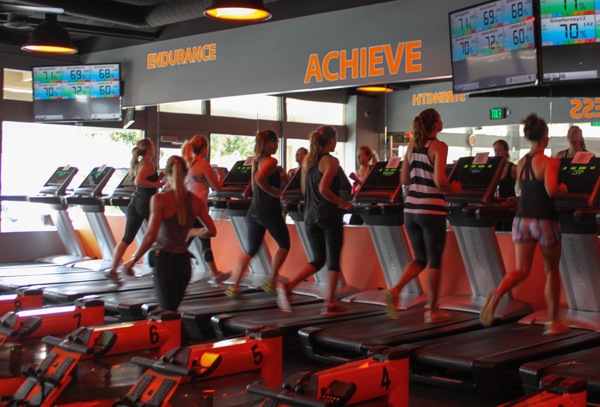 Beat my half marathon PR. Speaking of speed, now that I FINALLY busted my half marathon PR, I would love to eventually do sub 1:50. It's a huge goal, but I think I could crush it with some consistent running -much easier since the weather is glorious here- and interval training.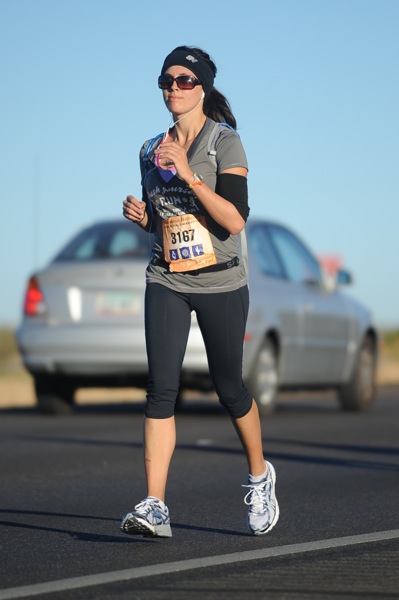 Paddle board more often… because it's the best.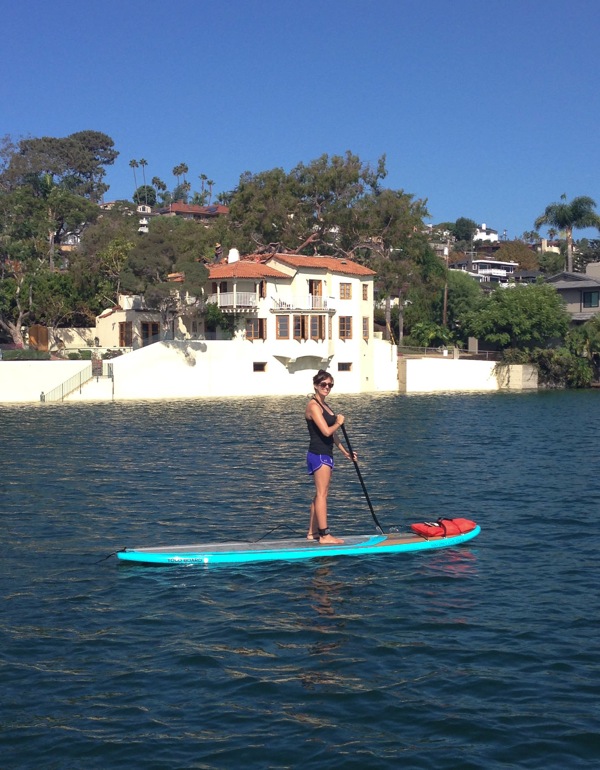 Continue to stay active through another pregnancy (fingers crossed). It's not really a secret that I'd like to get pregnant with baby #2 in the new year. If we're blessed with a second beeb, I'd like to continue teaching and working out until delivery.
Here's me post-treadmill, 40 weeks pregnant, and I didn't think my belly was that big. 😉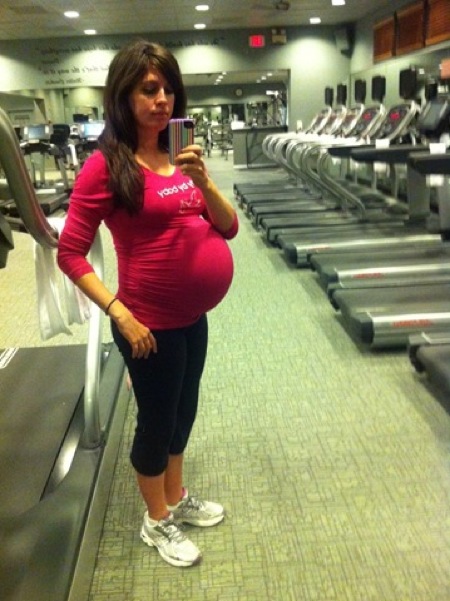 Let's hear it! What are your fitness resolutions for the new year? What's something that you did well in 2014 that you'd like to repeat? I'd love to hear your fitness successes, too.
xoxo
Gina