weekly fitness must-have: lululemon thong
Yep, we're talking about underwear today. (It wouldn't be the first time.)
Anyone else out there really weird/particular about their fitness undergarments? Like if I can't find my favorite sports bra or running underwear the night before a race, I start to mildly panic. The "wrong" sports bra can be a deal breaker. Also, once I forgot a sports bra and spent an entire cardio session loathing the existence of underwire.
I need light, stretchy, and STAYS PUT. Basically, I don't want to think about it while I'm teaching or working out. Also not a fan of VPL (visible panty lines).
The answer: thong-tha-tha-tha-thongs.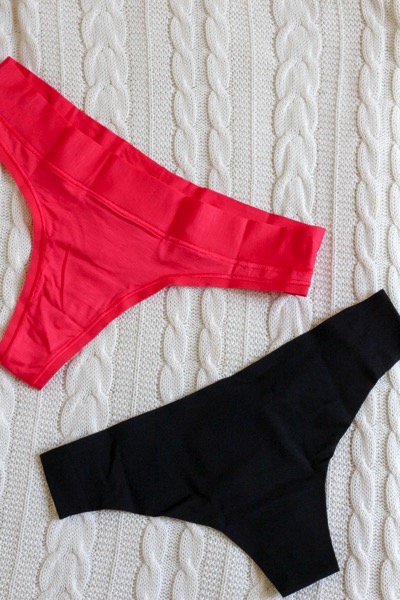 The best one I've found are from lululemon. I like the clothes at Lorna Jane (<— I went to make that link and just saw they're having a huge warehouse sale… gahhhh) more right now, but have yet to try their underwear line.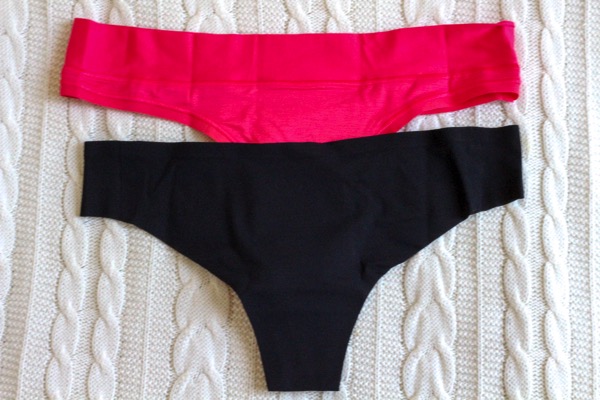 (The black one is the namastay put and the pink one is the mula bandhawear. )
I've tested out a few different brands over the years. I love the lightweight wicking fabric, and the fact these ones feature a structured design (instead of the super delicate lace that's pretty for every day but a nightmare for workouts). Out of the two above, I prefer the fabric of the mula bandhawear. It feels softer and has more stretch. I've also found that it's more true to size. Per usual lulu sizes, be sure to size UP about two sizes.
These can be found for about $16. They wash well (just lay flat to dry) and last. I have had one lululemon pair for.. um.. 4 years. Maybe it's time to say goodbye haha.
Anyone else strangely particular about fitness undergarments? Where did you get your favorites?
xoxo
Gina
More faves are here: