6 years ago, Bella was a Valentine's Day gift from the Pilot.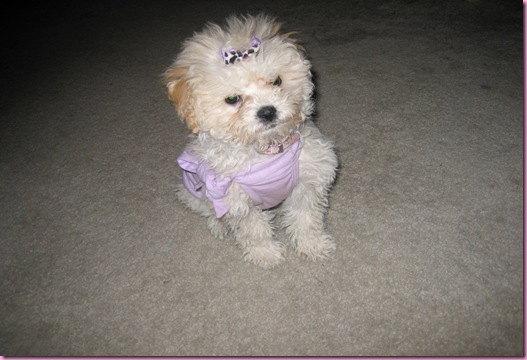 Same sassy face, 6 years later: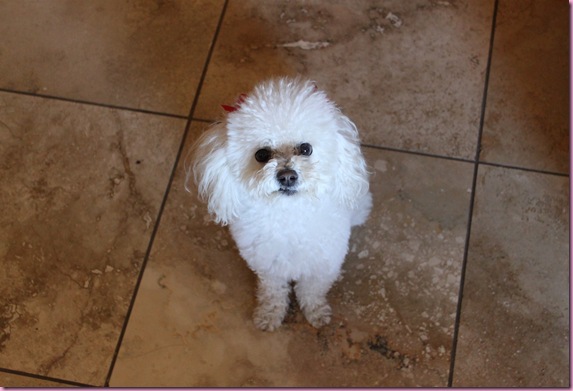 We had gone to look at puppies one weekend, and I knew Bell was the one, so we decided to go back the following weekend. She came from a family here in Tucson –none of whom spoke English- and the Pilot went to pick her up while I was at home studying. They gave her a bath, wrapped her in a T-shirt, and when the Pilot came back to my apartment, he put her tiny puppy face into the doorway first.
Of course, it was love at first sight.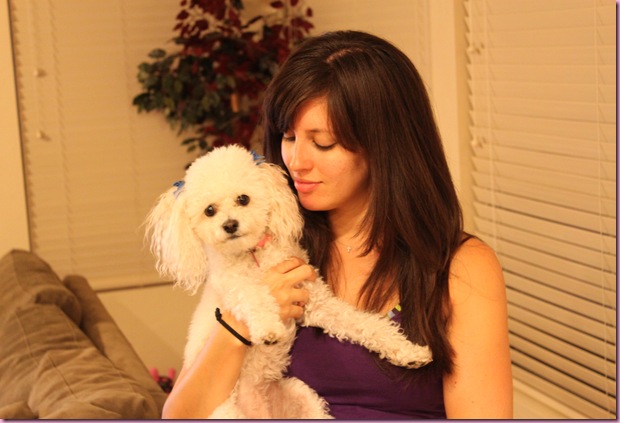 Bella and I have been through a lot together: 3 deployments, living in Tucson, North Carolina, Valdosta, Orlando and back to Tucson. She's traveled with us all over the place, and now she's a protective mama dog to Livi.
My funny little valentine. My other valentine is currently snoozing on my chest in the Moby 😉
Chicken, however, is Bella's true love and always will be.
Last night, she gave us a little bit of a scare when she decided to take the rest of the Pilot's chicken drumstick off his plate while we were upstairs. She ate all of the meat, and half of one of the bones. After a call to the emergency vet, they told us to watch her but she should be ok. She just loves chicken a little too much sometimes…
It was really awesome having the Pilot home yesterday. We got a lot done around the house: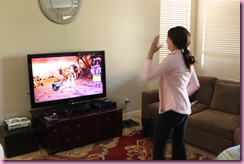 (Dance Central 2 and Fruit Ninja)
made dinner together, and ran a few errands.
V-day breakfast appetizer: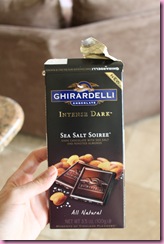 (sea salt AND almonds)
and the main course: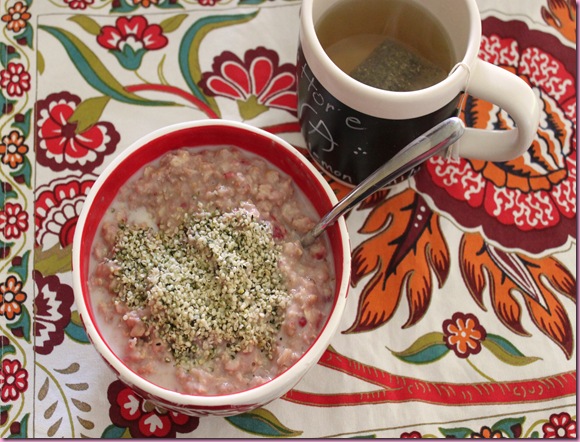 Raspberry oats –add the berries in just before the oats are finished cooking- with Sun Warrior, hemp seeds and tea
We're going to go on a little walk before it starts to rain, and then nana is coming over to visit 🙂
Have a wonderful Valentine's Day <3
xoxo
Gina
Some of my favorite mushy love-y posts:
–How I met the Pilot + a love story
-Anniversary posts: Four years, three years, two years
–Pilot comes home from deployment