Nails, Yoga, Raw food baby
Hi guys! How are you? Hope you're having a happy Friday so far!! <3
This morning, a group of us woke up early for a lovely breakfast at Bread & Cocoa– a super cute little bakery/deli.
They had OATS!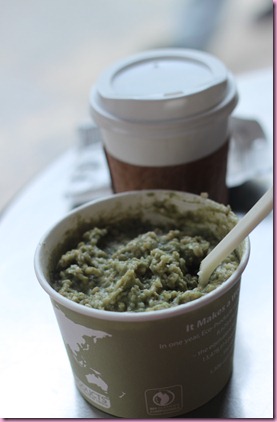 Perfect sticky THICK oats and in that bowl was at least 4 servings. I added half a pack of Vega protein to mine and feasted to my heart's delight

After breakfast, Kath and I went to get manicures at a beautiful spa. We were the only people in there and it was so nice to chat, chill and get pampered. (Side note: I hate the word "pampered". It makes me think of diapers, not luxury)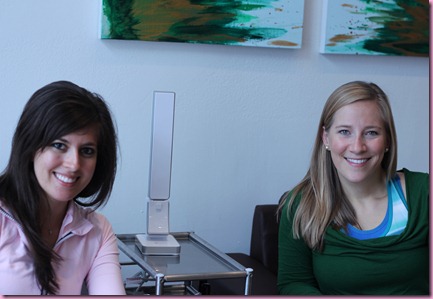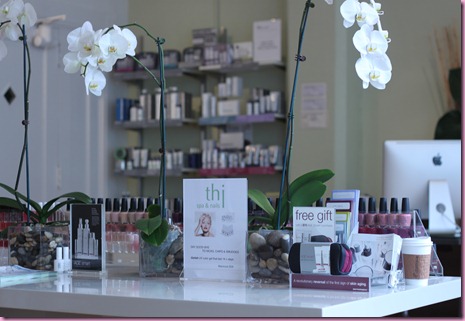 Kath is one of those people who is EXACTLY like you think she's be from reading her blog- smart, chill, so much fun. It was a blasty to finally hang out with her!
After our nails, we did a little shopping and then went to an incredible yoga practice at Yoga to the People.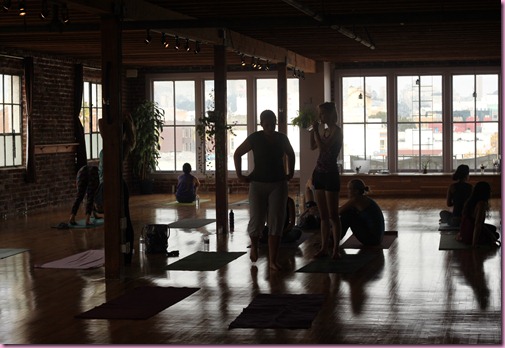 Yoga to the People is an organization that provides donation-based yoga classes. They have classes in New York, San Francisco and also podcasts on iTunes if you want to check it out

The class today was perfecto- enough deep breathing and meditation, twisting and juicy stretches, and quad burners (including a ridiculous side angle series) that rocked my face off. I was tingling all over and happy… and hungry

We met up with some more bloggies at Café Gratitude for lunch- a café that used to be entirely raw vegan but is not offering cooked vegan dishes as well.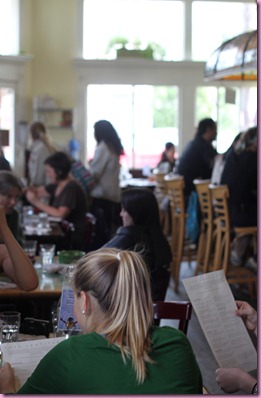 I was scarily excited to see green juice on the menu, so I ordered a giant glass: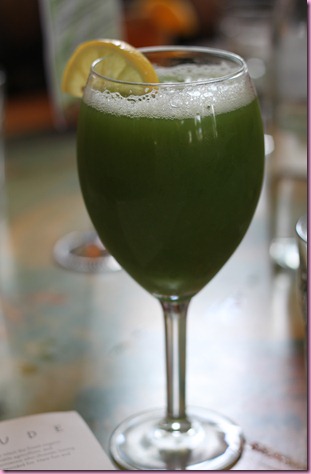 (Kale, celery and cucumber- and I think they added salt to it! I usually can't stand juiced celery, but today it tasted really amazing)
Our table also shared an appetizer plate with raw buckwheat crackers, flax crackers, various nut pates, collard wraps and butternut squash soup: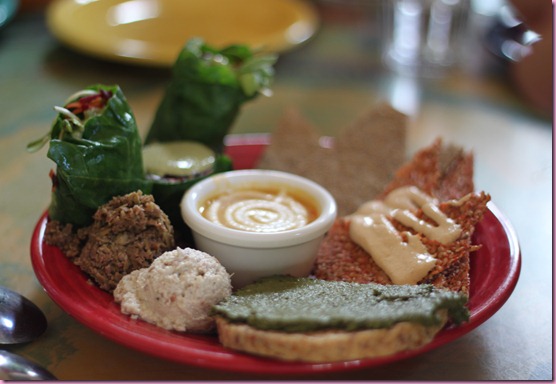 For my entree , I rolled with the I am Fulfilled Salad– greens, carrots, beets, tomatoes, sprouts, avocado, flax cracker and a fig balsamic vinaigrette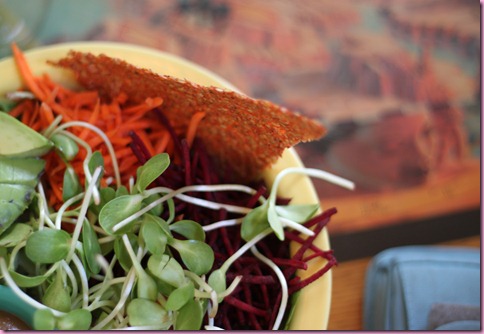 It was fresh, flavorful and MASSIVE. A salad beast of all beasts

Dessert time!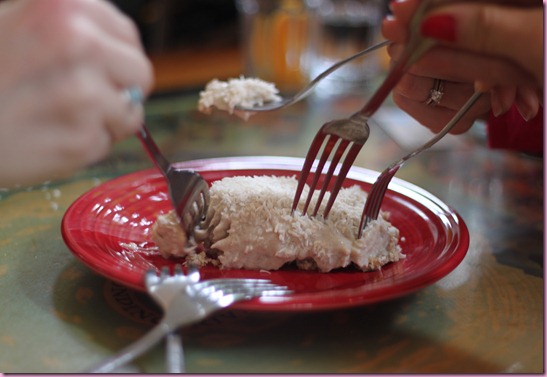 Raw coconut cream pie (I had a bite)
and an almond joy truffle: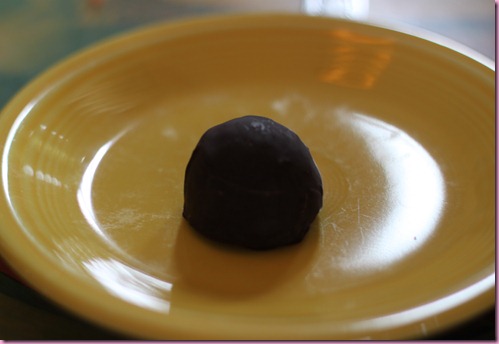 We walked back towards the hotel, my food baby in tow, and made a couple stops along the way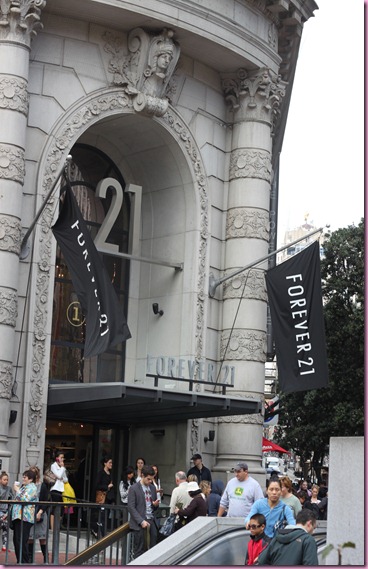 A 3-story Forever 21 and HM.
Now we're back, getting ready for the first official Foodbuzz Festival event.
Have a great night and I'll be back tonight with the re-cap

xoxo,
Gina