Heyyy 🙂 How are ya? Hope you're having a fabulous Indian Food Wednesday 😀
Last night, since our AC was broken, this was my bed: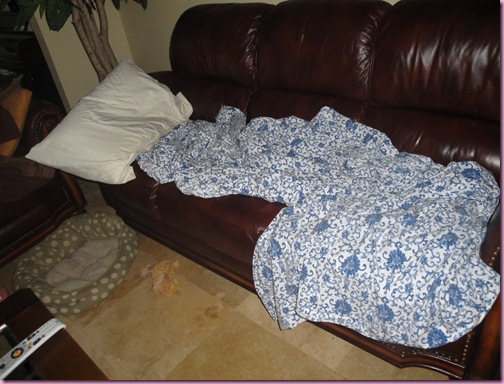 The couch with my comfy pillow, some sheets from when I was in high school (!) + an ice pack on my legs
It was painful.
The good news is that the AC is fixed and cold air is now circulating through the casa. Everything feels so much better! 85 degrees was rough.. especially with the humidity!
Bfast this morning was a chocolate cherry bomb: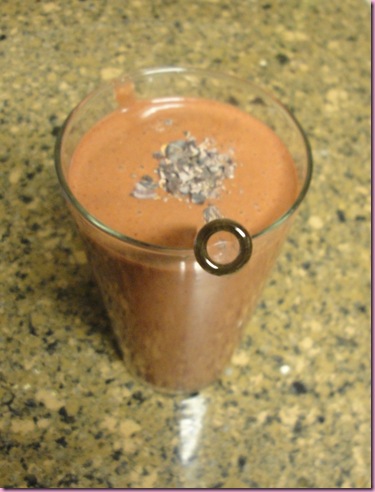 a weights sesh (legs and abs)
a training appointment
and a boot camp class.
Here's what we did today: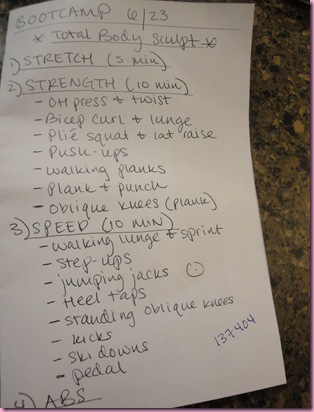 (The 10 minute blocks ended up taking about 15-20 minutes because I had them do multiple sets)
It was a lot of fun- teaching bootcamp is a blasty 🙂
After work, I met my friend Lauren at Indian for a lunchtime feast.
I <3 the buffet (is there a shirt that says that? I hope so, haha)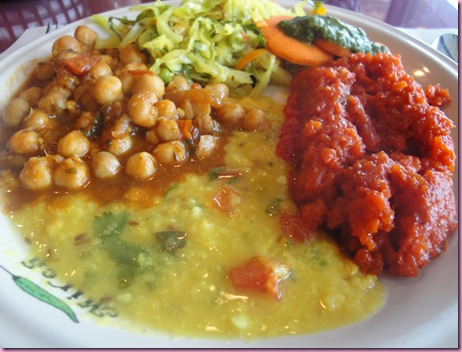 –Dal fry
–Channa Masala
–Cabbage
-Carrots with chutney
-Gajar Halwa (my vegan version is here)
with the necessary roti for dipping: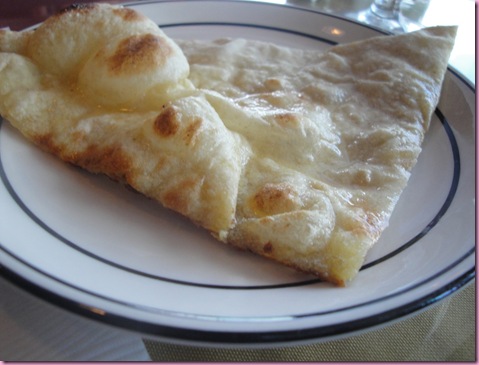 (x 2.5)
Side note: Thank you for those of you who let me know that this morning's roti picture looked like a pair of ta-tas. I was cracking up 😉
I had an Indian Food Baby.
Alyssa also has an Indian Food baby… literally 🙂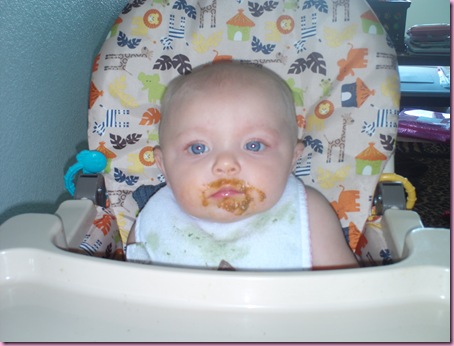 This cutie, Matti loves Indian spices! Her favorite dish is lentil dal and carrots cooked with ginger and mango. She also likes green smoothies 😀 Pretty amazing that kids really will eat healthy and exotic foods if they're exposed to them! I love it <3
Dessert/afternoon snack:
Chocolate/Maca protein ice cream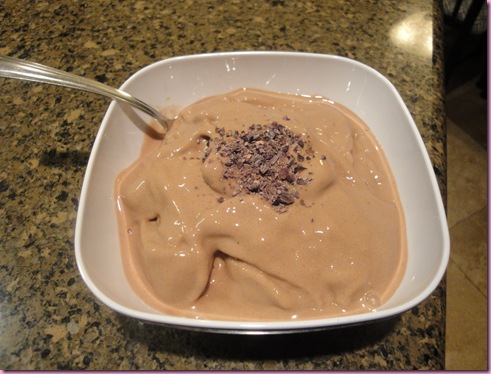 Ice cream and Indian? Today is already a thousand times better than yesterday 😉
I'm going to head back to work. Enjoy your night!
xoxo,
G$
Something to talk about: Were you exposed to exotic foods and bold flavors as a child? I ate my weight in Pop Tarts growing up, but I also enjoyed artichokes, eggplant and culinary joys from our Hispanic culture (tamales, horchata, Machaca, mole, enchiladas, you name it, I ate it).