Namaste November Re-cap + a new challenge!
I have to admit that I'm not a huge Phoenix fan…. until I get there. It's silly because Phoenix has way more to offer as far as restaurants and shopping go, but Tucson still has a lot to choose from with the smaller, more intimate feeling of a small town.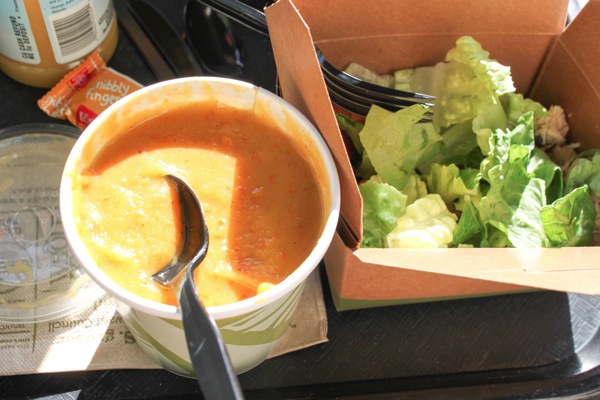 (Whole Foods seems to have a magnetic effect wherever we are)
In Arizona, we have this rivalry between Tucson and Phoenix– basically if you live in Tucson, chances are that you don't like Phoenix and vise versa.
Then, whenever I visit Phoenix, I have an amazing time. Like I said, there's a lot to do, but it's always because of the people.
Whenever we go to Phoenix, we get the chance to see our family there, and also any friends in the area. Last night, I was so excited to join Jenn and her husband Bobby for dinner.
Jenn and I have been friends for a long time (met through the blog world) and while we've hung out before, I'd never been able to meet her husband. Since they recently moved to Phoenix, and just bought a new house, I'm so glad we'll get to see them more often.
We dined at True Food (Tucson pleeeeeease get one) and per usual, everything was fantastic and it was so much fun to catch up with Jenn, meet Bobby and introduce them to the fam. My intense love for the kale salad was rekindled… I'm going to try and make a version this week.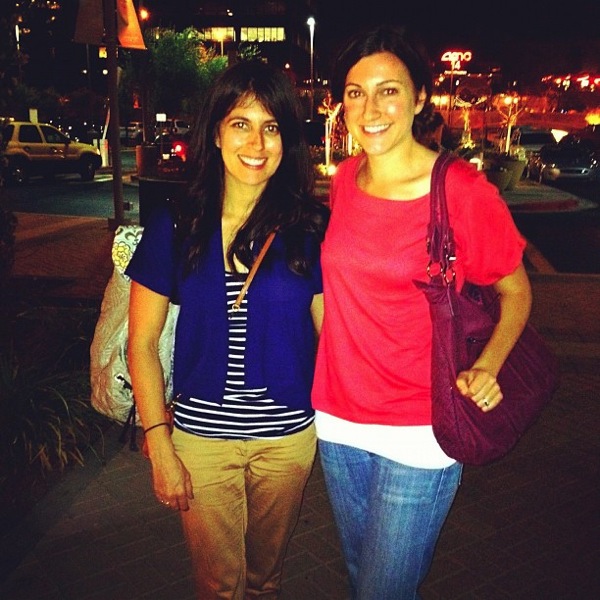 (Oliv was a huge fan of the salmon and avocado)
Today also marked the official end of Namaste November. Thank you again to all of you who participated in the challenge!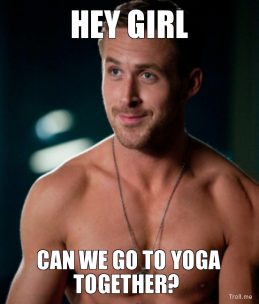 Source
Here are a few of my final thoughts:
I felt pretty blissed out and present this month, even with everything going on. While I didn't get the chance to practice yoga as much as I intended, I practiced far more often that I would have without the challenge and that mindfulness in the back of my brain ("Hey, get in some yoga today!"). I especially loved reading your check-ins on the website, app and tweets- it was a great way to cheer each other on. Going forward, I'm going to keep the Namaste November mindset during the busy holiday season (then Liv's birthday, then Kyle and Meg's wedding!). Even if I don't have time to make it to the studio, I have a mat, I have at least 10 minutes to spare to get in a nice flow or some stretching.
I hope that those of you who participated also felt the mental and physical rewards of a more frequent yoga practice. The more you checked in, the higher your chances of winning a little prize from Challenge Loop and myself: a $200 gift card to lululemon. Congrats to the gift card winner, Rachel G !!
The winners of ChallengeLoop t-shirts are:
Kyra S
Alyssa H
Heather M
(I didn't want to post last names on here, so we'll be emailing you directly about your prizes!)
Wahoo! 🙂
Since Namaste November was such a huge success, I'm even more stoked about the December Challenge: Dine-In December!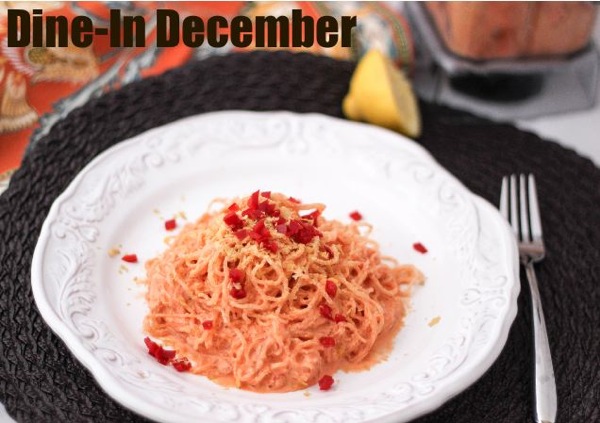 We've been going out to eat a ton lately, and while we all enjoy it, the costs add up quickly. I also almost always enjoy a home-cooked meal more than restaurant food, and eating at home makes it so much easier to stick to health and nutrition goals. I thought this would be a great month to emphasize at-home meals, especially since there are so many holiday parties and events this time of the year. So, we'll be dining at the house, with the exception of any holiday parties/events (like a squadron Melting Pot night we're attending).
Who's joining in? You can accept the challenge here, if you would like. 
For Dine-In December, enjoy as many meals and snacks at home as possible, being sure to check in via the Challenge Loop app (for iPhone) or the website. The more you check in, the higher your chance of winning another lululemon gift card ($100 from Challenge Loop- thank you!).  Along with your check-in, you can also post any photos or recipes (it's super easy to do) as a way to share and motivate each other. #dineindecember
I can't wait to see all of your amazing pics!
Hope you're enjoying your weekend so far <3
xoxo
Gina