Hi 🙂 How's your Dine-In December going?
I've been thankful for copious veggie soup leftovers to keep me on the wagon this week…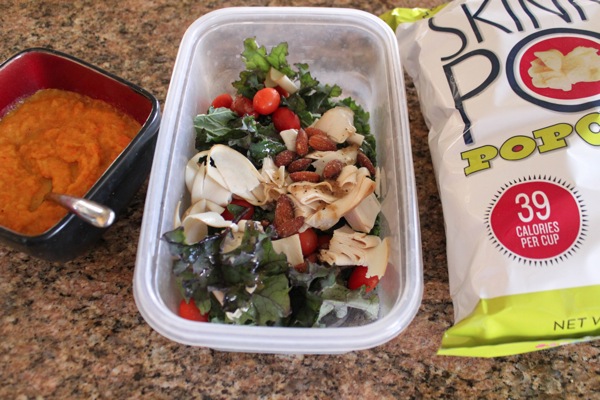 (also brought a bag of Skinny Pop to share with my work friends-  the pre-popped kind doesn't make the resort smell like a movie theatre)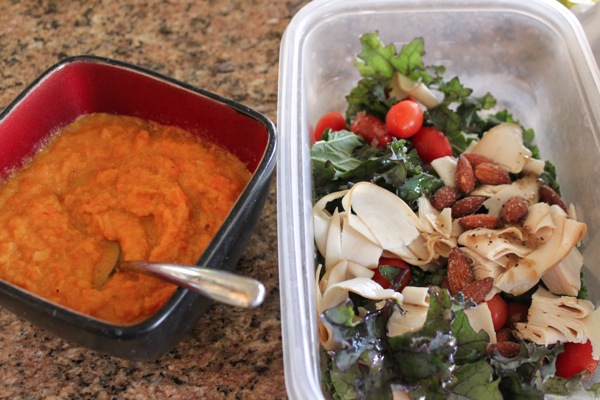 and also for an awesome girls' night to keep me on the dine-in wagon.
With the exception of the first week of the challenge -I had Renee's with Megan for lunch- and the holiday party, I've managed to enjoy all of our dinners without going out to eat! Skidoosh. 
After work last night, I went home to do the bedtime rituals with Oliv, and made a salad to take over to Meara's for girls' night.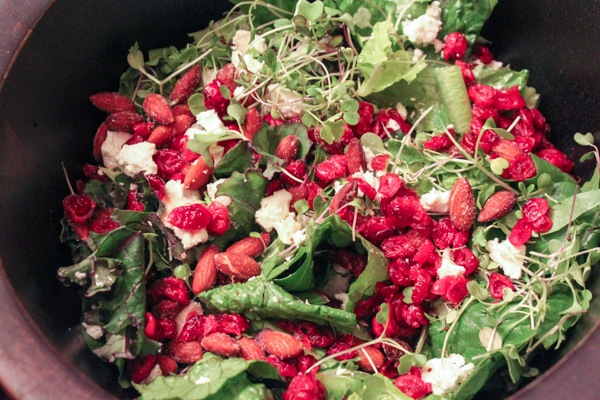 Greens from our farmer's market box, these awesome spiced almonds (can't remember the brand, but I got them at Walgreens), dried cranberries, goat cheese and homemade balsamic
+ vino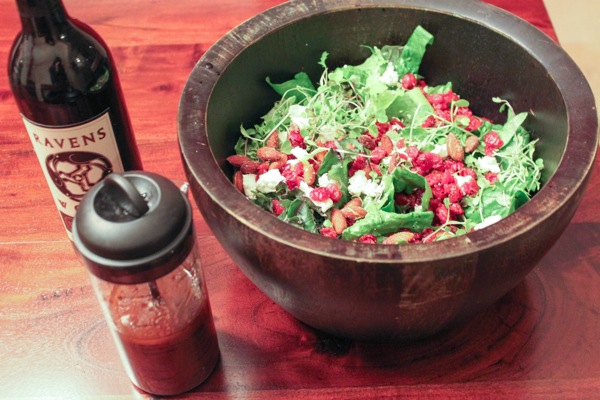 For dinner, we had chicken enchiladas that were to diiiieeeee for, salad, veggie and cheese tray with crackers and hummus, wine, gingerbread cake and buckeyes for dessert. My first time trying buckeyes -a peanut butter concoction wrapped in a blanket of melted chocolate- and needless to say, I was a fan.
It was an amazing night with friends that I've known since the Valdosta days (some since the North Carolina days). It was kind of fun to be enjoying the same kind of night we used to often spend together, but with our husbands home at home with our sleeping babies. Funny how things change so much, but also remain the same.
Love this girl 🙂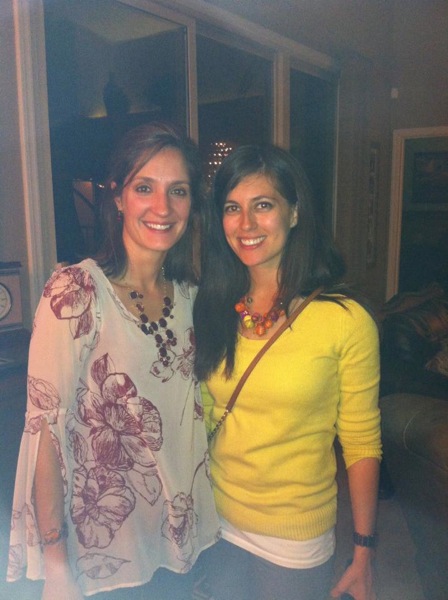 (Her cousin Natalie reads the blog! Hi, Natalie!)
This morning, I'm off to do the work thing. Hope you're all enjoying the week so far and I'll see ya later on the Fashion page.
xoxo
Gina
Just for fun: Bella and Caroline playing together! Caroline is really starting to come out of her shell. Please excuse the ABCs singing caterpillar in the background haha 😉