I have some souvenirs from this morning:
a cool T-shirt, awesome memories with great friends, and powdery blue magma that may be stuck in my ear from now until eternity 😉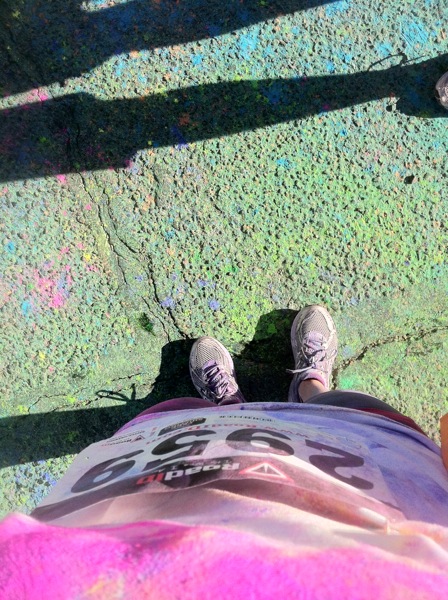 We met up with some friends to run the Color Vibe 5k. You may have seen it on Facebook recently, and the race itself is marketed more as an "experience" than a racing event. It's not timed (but you will have "the time of your life" they say), and throughout the course, you go through color stations where volunteers kindly pelt you with a colored corn starch mixture.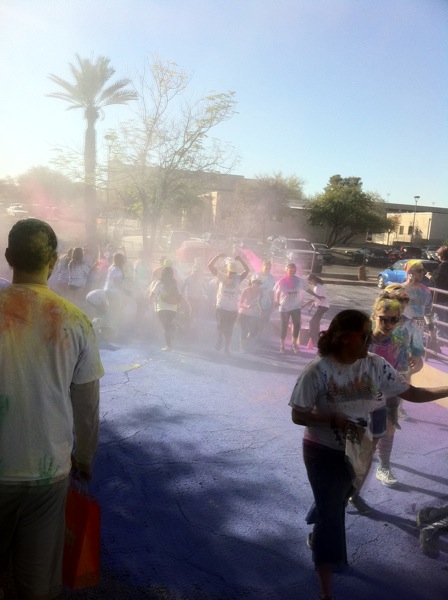 I managed to get through the first station fairly clear, even though I went right through the middle of it: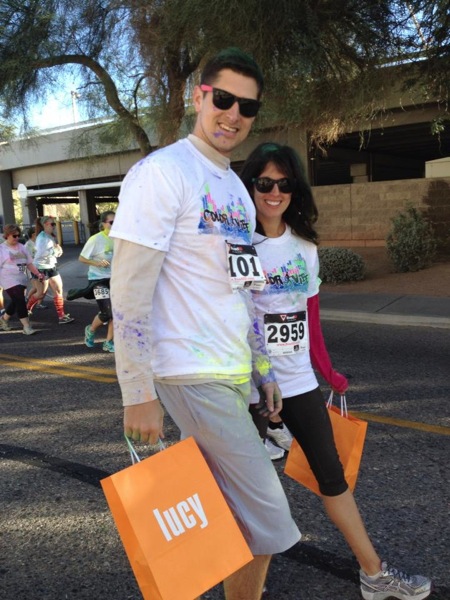 (this was taken right before that)
but for the second color station, the Pilot held me in front of him and yelled, "She has hardly any!! Get her!!" and the volunteers happily obliged.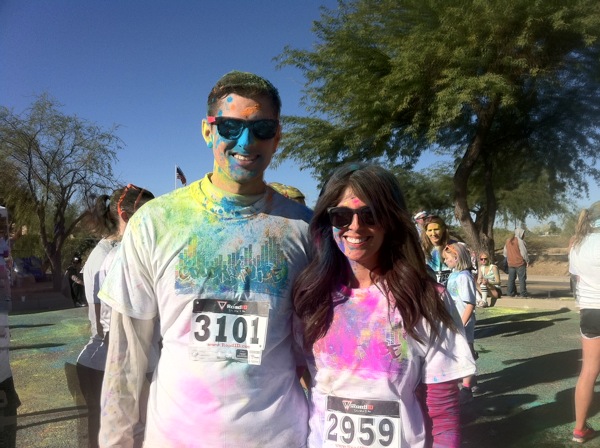 We ended up walking the course with our friends, but there were a ton of runners, many in all white or costumes.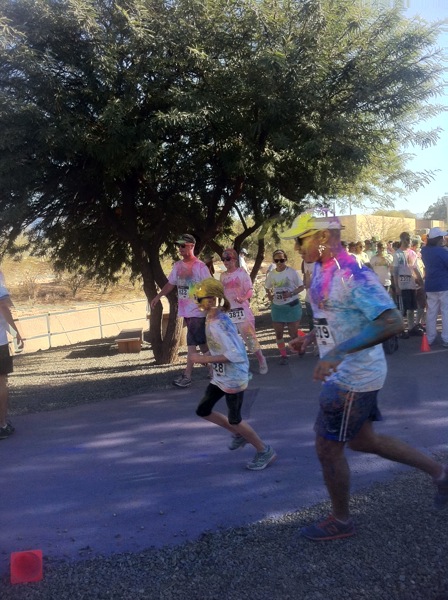 With the exception of the color aspect, it didn't have many bells or whistles- no music or water stations.
While I enjoyed the race with my friends, I feel like it was overpriced for a 5k, even though I think the color mixture may be expensive to make and hand out so generously. Another thing that I found to be kind of strange was that the route was around the perimeter of one of Tucson's largest hospitals: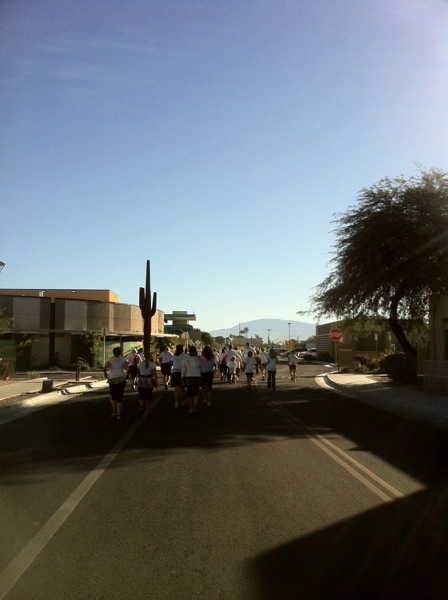 The worry wart in me kept thinking about people trying to get into the hospital and being blocked by the race course. I'm sure they had the logistics behind that figured out, but I couldn't help but wonder.
The color aspect of the race was pretty amazeballs, though, and unlike anything I'd ever seen. I liked the fact that they used a mixture that was safe for your skin, easy to wash off, and edible if necessary: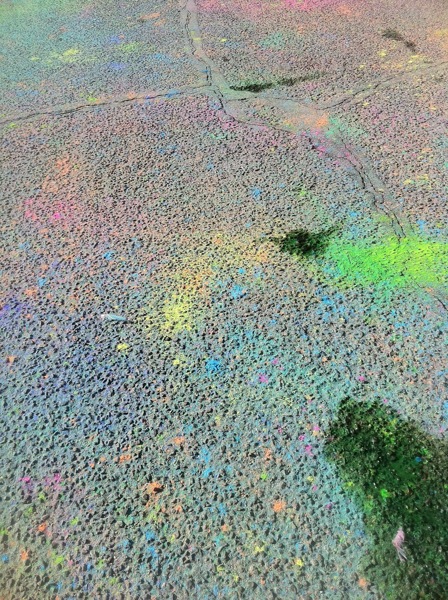 You even get an extra pack in your race bag, juuuust in case you didn't get enough color on your run/walk: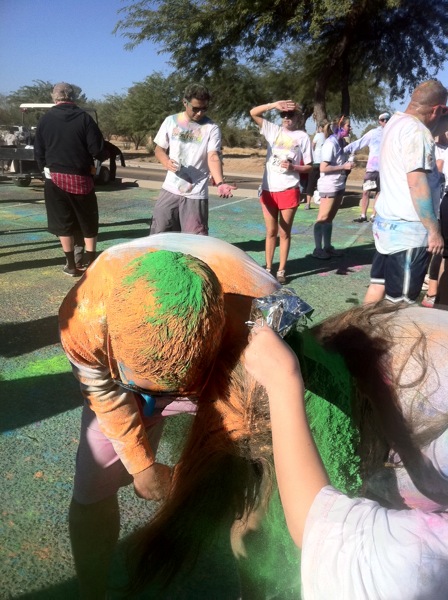 (the Pilot and Lisa are brave souls)
I joked that he looked like a Cheeto: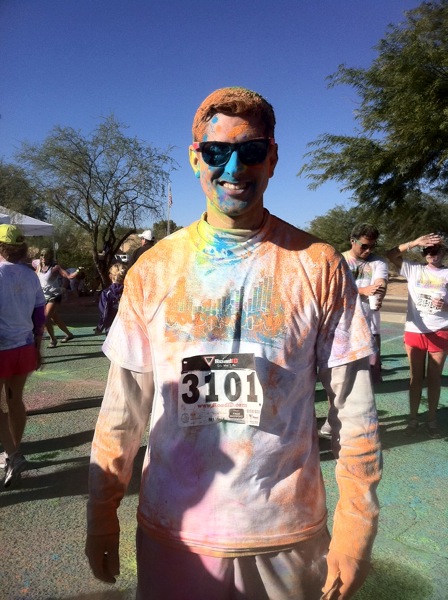 All in all, it was a great way to enjoy the morning with friends, get in some extra activity and a guaranteed shower 🙂
Have you done a Color Vibe race? What about any of the Mudder or obstacle events? I'll never forget the Thanksgiving 5k where we had to jump over fire and run through a lake- it was a blast.
See ya in the morning with meals and fitness for the week <3
xoxo,
Gina