Nesting mode has kicked into full gear over here.
I'll be 32 weeks this week, so technically there's about 8 weeks left, but since we have our San Diego trip, Thanksgiving and Christmas sandwiched in there, the more we can do now, the better. I still have this feeling that she'll be here before 40 weeks…. I could be totally wrong, but I keep thinking that she may be a New Year's baby.
So I spent a lot of time in the nursery this morning,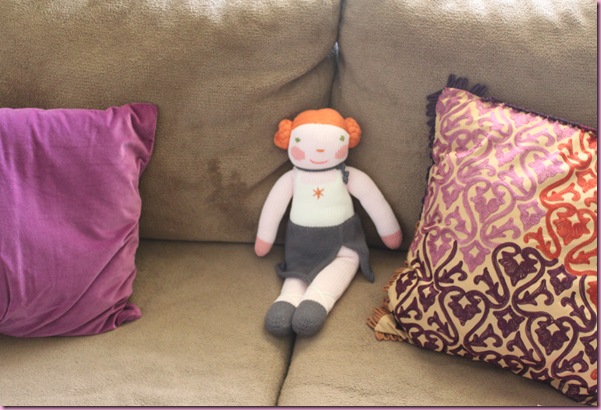 starting to sort through and organize the beautiful, extremely generous baby shower gifts.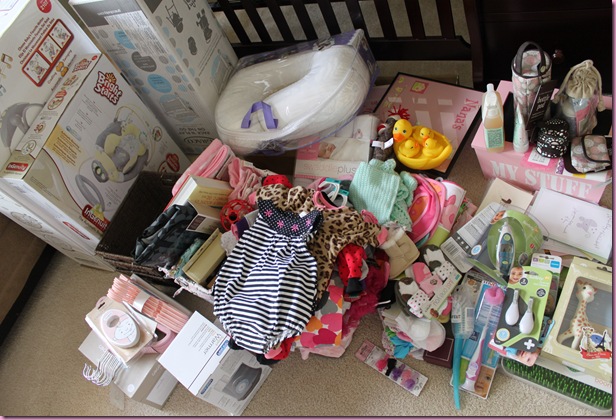 We're going to have one well-dressed little lady on our hands <3
As much as I loved to "ooh" and "ahh" over all of the precious things before sorting them to put away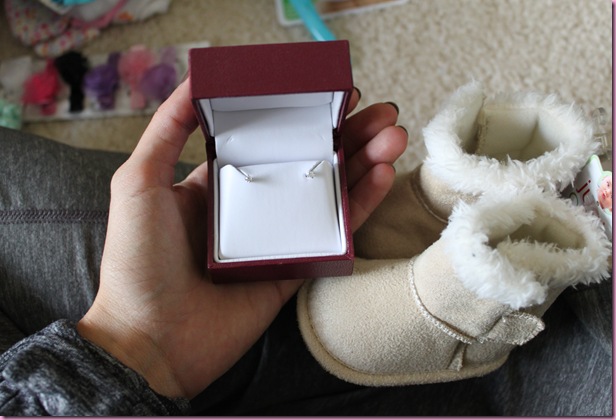 [can't even handle the cuteness]
flip through the books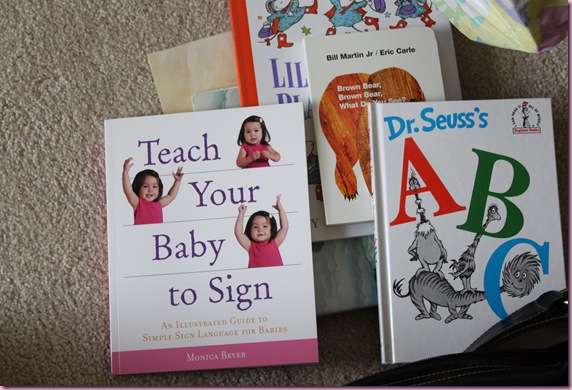 assemble the easy ones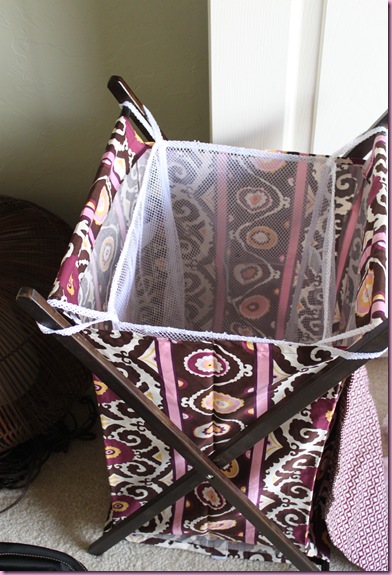 [I say "assemble" but I really just put the cloth part in the frame and velcro-ed it together]
leaving the trickier pieces for Tom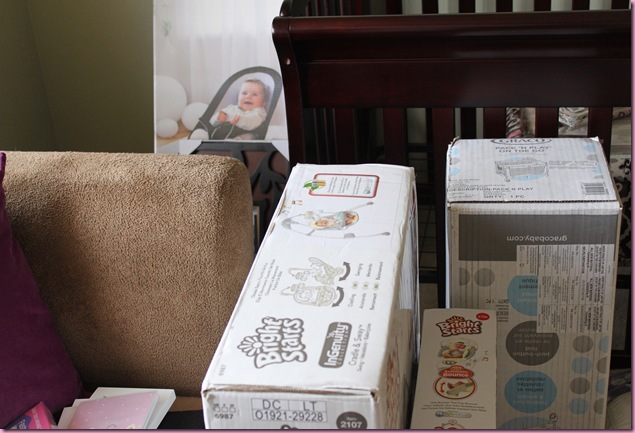 what I was especially excited about was taking the time to really read through these: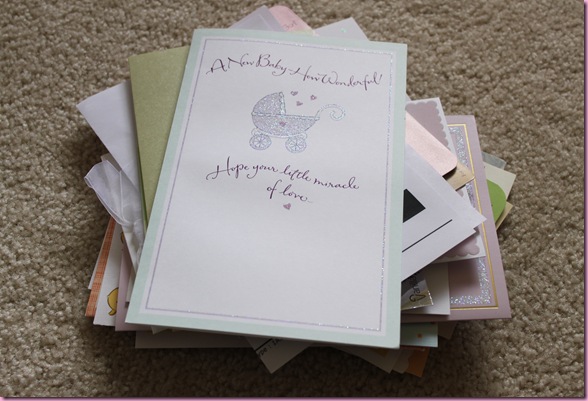 I love cards.
I hate buying them –it's so hard to decide- but love reading them. Since we blitzed through the gift-opening yesterday so that it wouldn't take forever (I'm so glad Tom was there to help me because I am the slooooooowest gift-opener on the planet. I don't like to rip gift wrap, so I find the tape, untape it, gently unfold it, and so on. My brothers get so annoyed at holidays because I take so long) and didn't get to read the cards as thoroughly as I would have liked.
I got to read through each card today, and also get in the good cry I've been needing. There aren't even words for how thankful I am that we're stationed by my family right now.. having them nearby, and the fact that our baby will get to know all of them fills my heart with so much happiness.
My mom had each guest at the shower fill out a card for the baby's treasure box: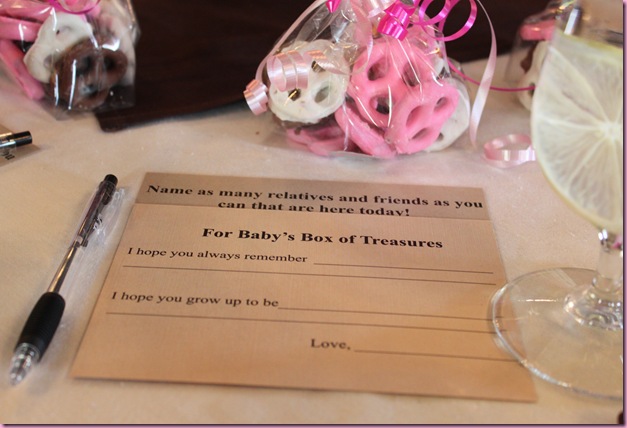 As I opened each person's gift, they read their card aloud.
It was such a great idea, and I'm so excited for the baby to read the beautiful notes that everyone wrote to her. Also in the treasure box, I'm going to add a photo album –was going to scrapbook, but scrapbooks are a PITA- of family members, pictures of Tom and I together, belly pics, her ultrasound pics, and photos of the day everyone found out we were pregnant- I have the best photos of the expressions on their faces. I'm hoping that she'll love the book because when I was little, my mom made a similar one for me. I looked at it every morning and loved pointing out my family members in the photos.
Some other things I've been working on:
-Finally finishing the baby name letters so Tom can hang them tonight
-Last touches: we want to get a decorative mirror to hang on the wall across the crib (not above it), getting the rest of the big things put together (crib, bassinet bedding), an end table for next to the rocker. I ordered this one + the matching ottoman, per my friend Liz's suggestion:
[Not the pattern we ordered- it's a chocolate brown color, similar to the ottoman below]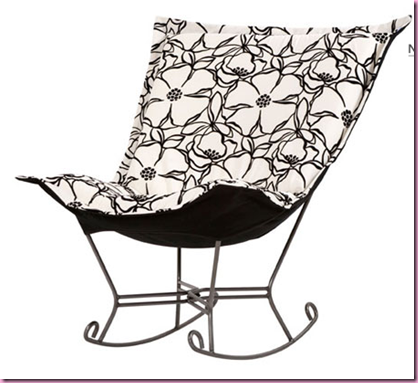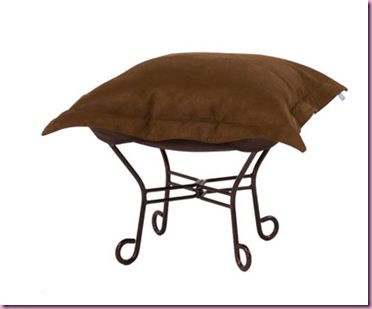 Source
She said it is the most comfortable chair ever and I love the fact that it doesn't look to "nursery-ish" or baby. We ordered the above style in "Coco Slate" for the color. It takes 1-3 weeks so ship, so hopefully it will get here soon-ish.
-Trying to get in extra sleep/relax and spend time with Tom when I can, before the massive sleep deprivation begins. Extra naps? Twist my arm…. 😉
I tried to get Bella to come into the nursery to hang out with me while I organized everything, but she wanted nothing to do with it.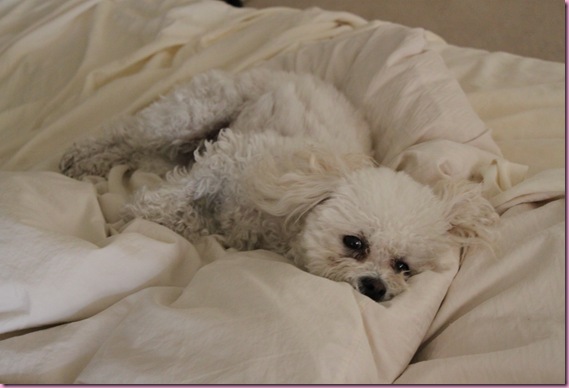 I think she definitely knows that attention competition is on the way….
Did you have a family photo album or scrapbook that you loved looking at when you were younger?
Did anyone else have a feeling that their baby would be early? Did it happen, or the opposite? When I was born, my due date was Halloween, but I didn't want to leave my water bed until the 12th.