Purple shoes for Zumba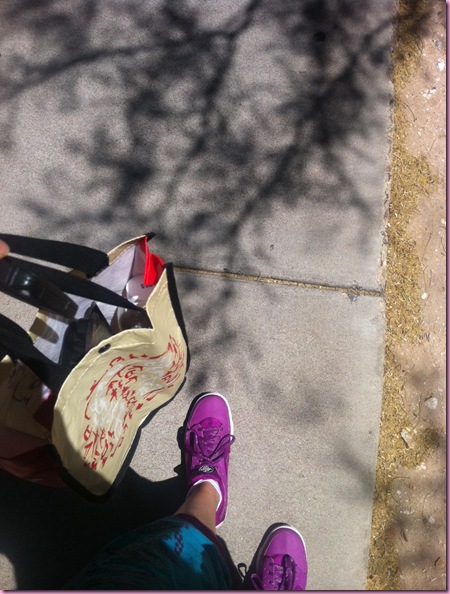 (see the blanket of pollen on the ground? Not so fun)
this button on the Pilot's new wheels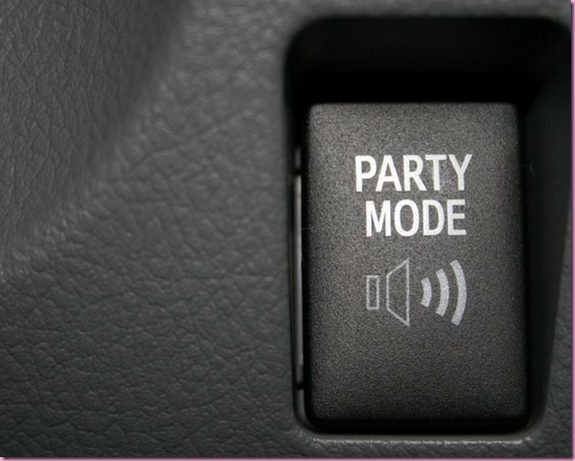 (I got scary excited when I saw it. The button transfers the balance to the back part of the SUV, perfection for tailgaiting)
and a tamale. Party in my mouth.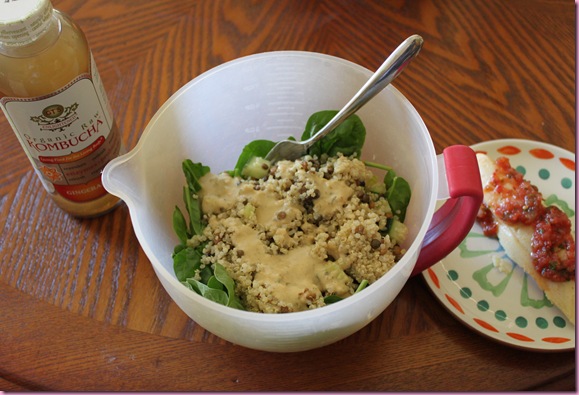 Our family tamale guy stopped by my nana's house with fresh green corn tamales last night. She brought some over today… so, so good with my salad beast and kombucha. Reason #14,576 why I love living in Tucson: fresh tamales all the time. (When we lived away, my nana and mom were so sweet to ship them to us often. A little piece of home in the FedEx box)
More eats: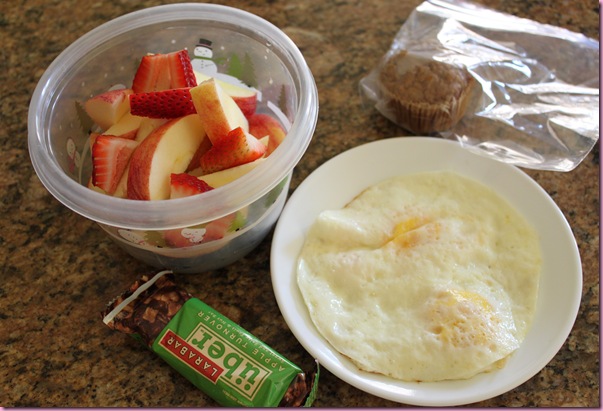 Bowl of fruit, uber Larabar (Apple turnover- it was good, but my least fave of the 3 I've tried so far. As of now, the rankings go: nut #1, cherry #2 and apple #3), 2 eggs, banana almond muffin + the random things I ate at work (including an entire pack of deli meat, chips and homemade salsa)
I'm toast from today. Pool class, Zumba, and drumming, so it was a high-energy and fun afternoon. I'm about to dry my hair and meet up with the girls because Jeni just got into town! SO so excited to see her. I might cry of happiness.
Hope you're enjoying your Thursday! Any fun plans for the long weekend? We're having some friends over for a playdate tomorrow afternoon, dinner out with everyone tomorrow night and a BBQ on Sunday.
Hope you have a great night <3
xoxo
Gina
Thank you so much to everyone who entered the foam roller giveaway! congrats to the lucky winner:

Please send me your info (fitnessista at gmail dot com) so I can forward it to the foam roller fairy. Everyone else, stay tuned for another awesome giveaway… in the very near future 😉 That's all I'm sayin'.
Something to think:
"When you try to stay on the surface of the water, you sink; but when you try to sink, you float"

Zen proverb
Today's tip: Take out a tennis ball and roll the bottom of your feet, applying as little or as much pressure as you need. I did this before leaving work and could feet all of the tiny knots that were hidden in there!