I've received quite a few requests about barre workouts, since I recently started teaching a barre-based class at work. Barre classes (like those you'll find at Physique 57, Core Fusion, Pure Barre, Barre3 and the Bar Method, just to name a few) are ballet-inspired classes, guaranteed to make your legs and thighs quiver for mercy. These classes have soared in popularity over the last 5 years, and are an effective yet low-impact way to change up your fitness routine. Read on for more details about one of my all-time workout loves!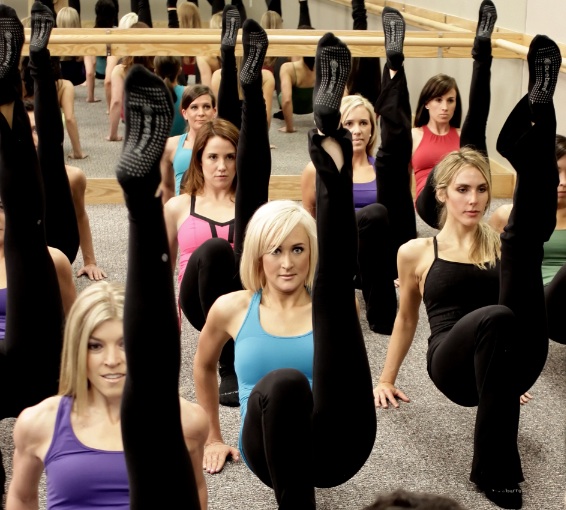 What is it?
Barre workouts are ballet-inspired workouts, first introduced by Lotte Berk in the 1970s. The exercises often include a small group of props, maybe a playground ball or small weighted balls, light weights (3-5 lbs are usually recommended), resistance bands and a mat. Some studios may use all of these, while others could solely utilize a ballet barre and mat. The classes emphasize muscular endurance (very high repetition sets), isometric holds, pulses and stretching. After a particular muscle is worked to fatigue, you'll stretch that muscle, which is part of the belief that immediately stretching helps to lengthen the muscle, hence a "leaner" physique. I personally don't believe that the stretching after each set is necessary, as the muscle leanness you could experience would be attributed to building lean muscle from the workout itself (lean muscle burns more calories, hence more fat burning potential). If anything, the stretching feels good and is a nice break 🙂
What to expect:
SHAKING legs! Expect to do a short standing warmup (high knee marches and twists), maybe some planks, pushups or plies, with strength sets following the warmup for your upper body. This is where you'll usually use your light hand weights (light because you're going to do a thousand reps and it will burn like the dickens) or resistance bands to fully burn out your biceps, triceps, shoulders and lats. After that fun is over, you'll head to the ballet barre for the "meat" of the workout, working your legs, glutes and core to the extreme. Expect to experience lots of shaking as your muscles reach fatigue, and don't be afraid to take breaks as needed and pick up again when you're ready.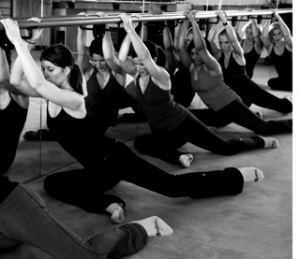 After your barre workout, you'll likely do mat work, which may include more leg series, then finally abs and low back to the finish line. Even though the classes will work your entire body, legs and core are more heavily emphasized.
If it's your first time, make sure to let the instructor know so that he/she may provide necessary modifications. While the exercises are low impact, I wouldn't recommend them if you have any knee, hip or joint considerations, and if you're pregnant, make sure to get the "ok" from a doc and modify accordingly (especially with the low back and abs series).
What to wear?
Many studios recommend form-fitting, yet comfortable clothing, like athletic pants and a supportive tank,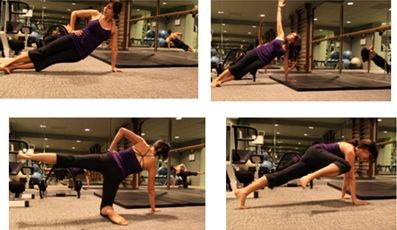 and socks. You may find studio-specific socks at your studio (with the cool logo and little non-slip beads on the bottom), but any socks are just fine.
Pros:
-Low impact yet extremely challenging workout. It's always nice to find workout options that are easy on your joints.
-Totally different from traditional workouts. If you're looking for a way to shake up your routine, this could be it, especially if you love dance workouts and a serious muscle burn.
-Can help with posture and alignment in addition to muscular benefits. There is a huge emphasis on proper form and posture, which for someone like myself (I have horrid posture despite my years dancing), it can make you stand a little taller.
Cons:
-Expensive. Many classes can range from $25-40 per class, so if it's something you enjoy, a package or monthly membership offers significant cost savings. Many studios offer military and studio discounts, too.
-Classes can be difficult to find, especially if you don't live in a large city. I would do anything for a P57 here in Tucson, but alas, it's a special treat when I visit LA or NYC. In the meantime, many barre classes have DVDs you can try, in addition to workouts on YouTube.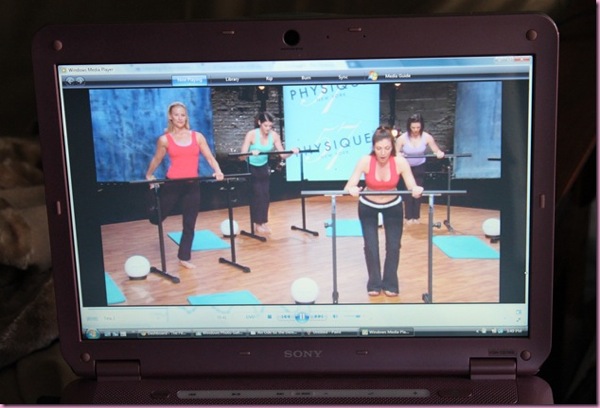 -Repetitive training style. I would recommend working barre classes into your usual rotation, but remember that you will still need traditional strength training and cardio. Also, make sure not to do barre workouts on consecutive days, as your muscles need time to rest and recover.
Here is a great article comparing some popular barre workouts, if you'd like to check it out!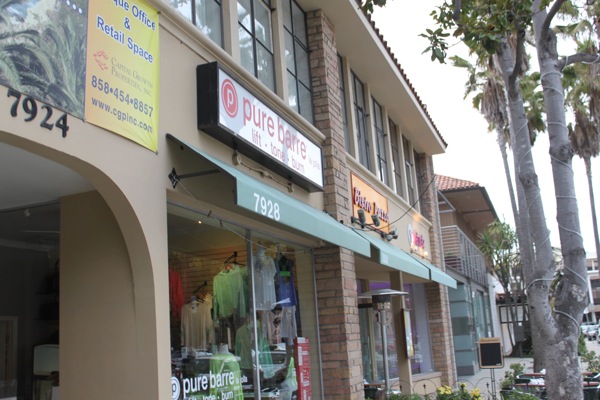 Have you tried any barre workouts? What's your favorite?
I've done Core Fusion, Pure Barre and Physique 57, which I Ioooooooove.
xoxo
Gina