My friend Sasha has this huge, floppy hat that she'd wear while teaching pool classes. The hat was totally gorgeous, and we'd all say she looked like a movie star. I once told her she looked like a tropical sun goddess. 🙂 When I taught pool classes, they weren't my most appealing moments. I would wear a baseball cap and dance around in my Crocs while I taught. Thankfully, no videos or photos exist to document that special time 😉
Even though my teaching at the pool days are behind me (for now), I've still wanted a "tropical sun goddess" hat to hide unwashed hair and rock at the beach or pool. 
Finally found the perfect one at Nordstrom Rack: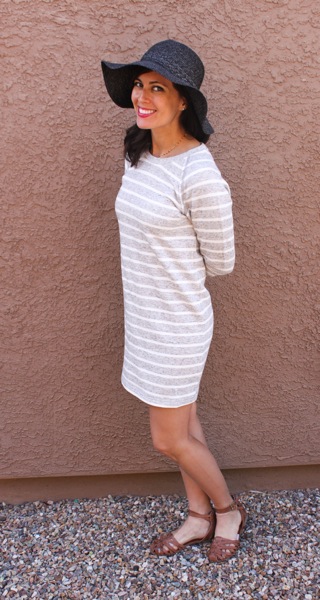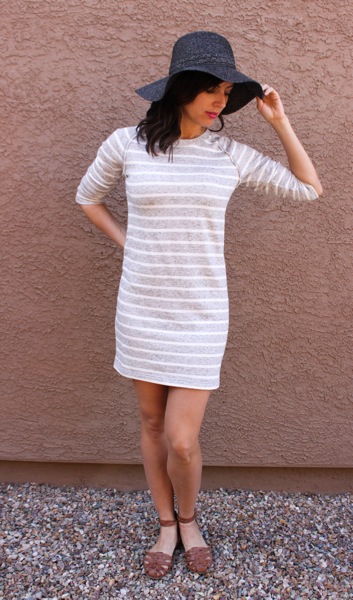 Liv tested it out for me while we were shopping, and in the end, we decided it was a good choice.
I wore it with a basic gap terry dress and some sandals. Simple, comfy and summery 🙂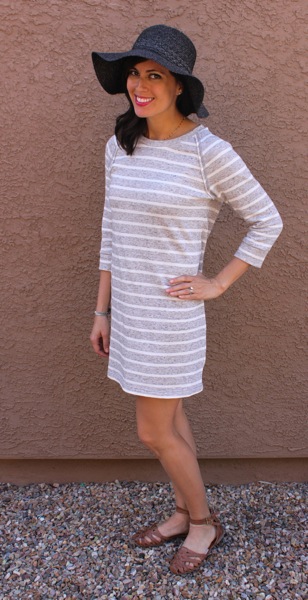 Hat (similar here and here)/ dress/ sandals (similar)