Orlando fun + Polar Express
Hi! Happy humpday! Hope you're enjoying the morning. Sorry I'm a little later blogging than usual today! We went to a get-together last night and I'm moving in sloowwwww motion. I also woke up with a gnarly head cold (WHYYYYYY) so lots of wellness shots happening.
As an appetizer for last night's girls' night, I made two loaves of homemade sourdough bread, and broiled it with butter and a little salt: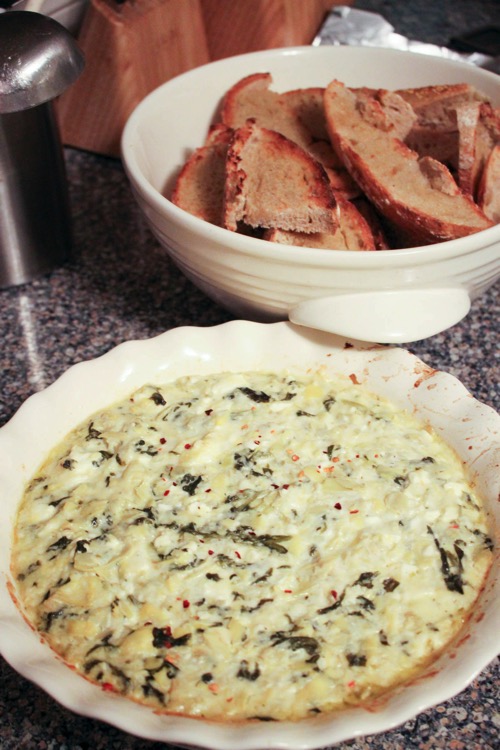 (along with this legendary spinach and artichoke dip)
+ a dairy-free spinach-artichoke dip. (One of the girls can't have dairy at all, so I wanted to make something she could have, too!)
We had rosé and cocktails, appetizers, and a "favorite things"-style gift exchange. The idea was to bring a gift that was around $30 and something that you LOVE. I picked a couple of my can't-live-without beauty items: this tarte mascara primer and a small bottle of Moroccan oil. The primer makes a huge difference for long lashes – I think it conditions them too, because my lashes always seem longer and healthier after I've been using it – and the girls and I all use the Moroccan oil on our hair. It smells lovely and helps to keep it shiny/healthy. I came home with a gorgeous Magnolia pitcher and can't wait to use it for next week's cookie exchange.
Some more fun things from lately:
we took a weekend trip to Orlando!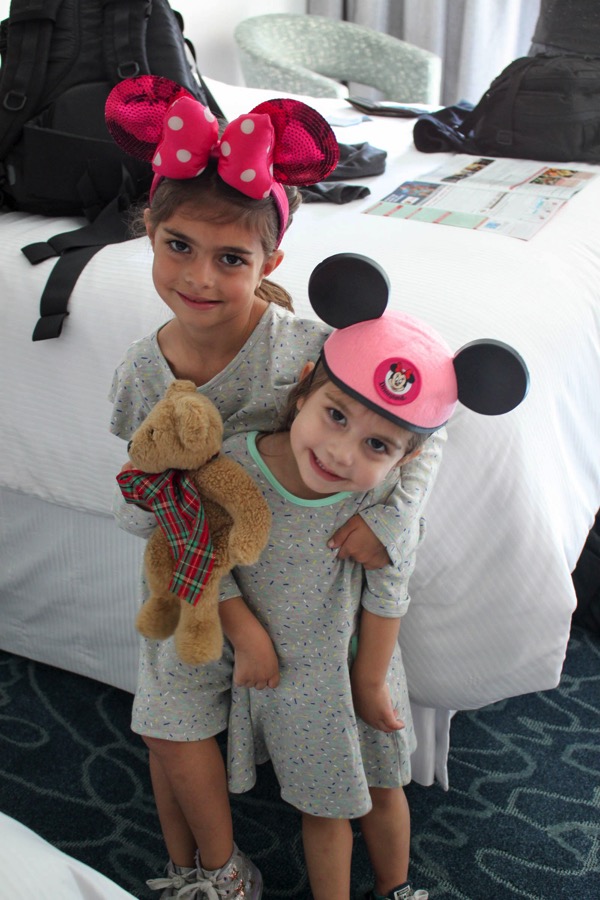 Friday morning, we got up fairly early and headed straight to the hotel. This way, we could check into our room, unload the luggage, and venture to the park. We were on our first Fast Pass ride by 1pm! Not too shabby. We found out that going to the park on a weekday is the key. On Friday, the weather was cool and cloudy, and the park felt nearly empty compared to the last time we were there. (During our last trip, it was packed and scorching hot.) It didn't seem to get busy until early evening, and we got to ride a lot of rides!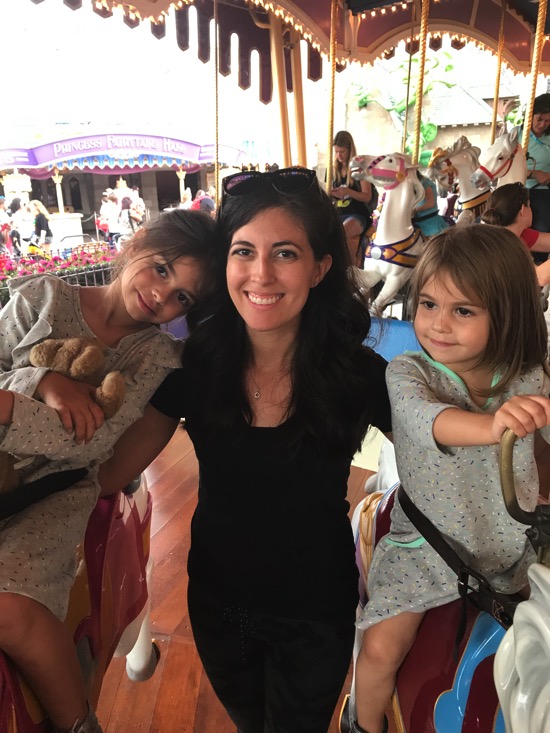 P even went on the Barnstormer roller coaster. She was well-above the height minimum, so we asked if she wanted to try it out. She was enthusiastic because Liv loves it, but afterwards, she was speechless for about 20 seconds, until she said, "I no like it. It's scary." Poor girl. 🙁
Liv had her least favorite ride experience to date. She really wanted to go on Splash Mountain, so I told her I would take her. I could tell she was nervous, but she really wanted to do it. I explained that there was a big dip, but other than that, it wasn't really anything scary. I hadn't been on the ride for years, and I forgot that the dip is LONG. It goes a few seconds past the "I think I'm done with this" point. When we got to the bottom, I was like, "WAHOO! You did it!" and went to give her a high five. She said, "I think I want to cry now." 🙁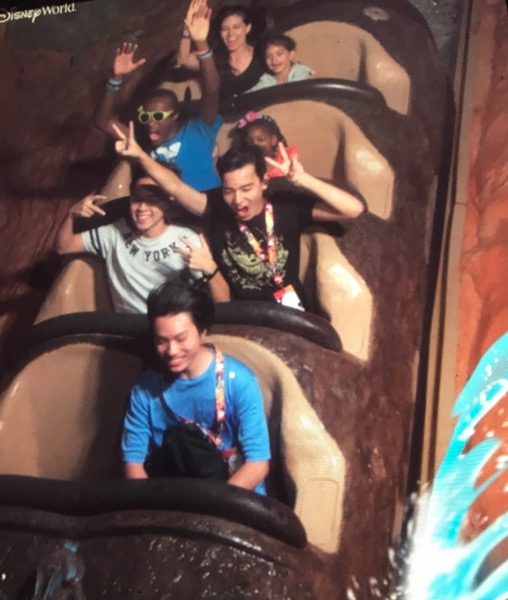 We went on all of their favorite rides (like Small World, Peter Pan, the Little Mermaid and the carousel). I think that the cotton candy and seeing their beloved characters took the sting of the ride misadventures away.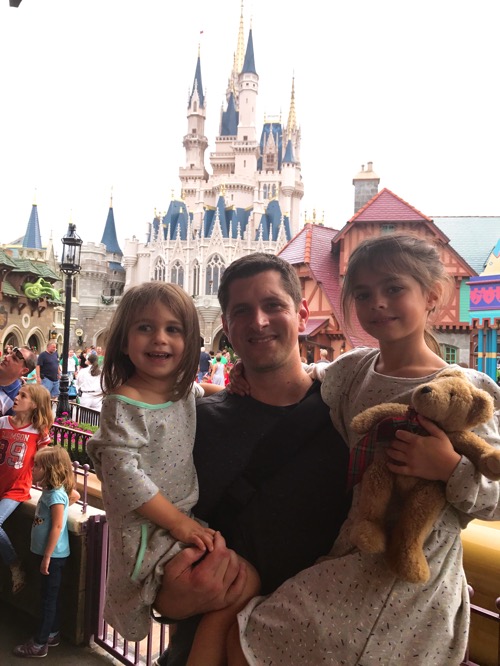 After a full day at Magic Kingdom, we took the bus to Disney Springs for dinner at Frontera Cocina (a Rick Bayless restaurant).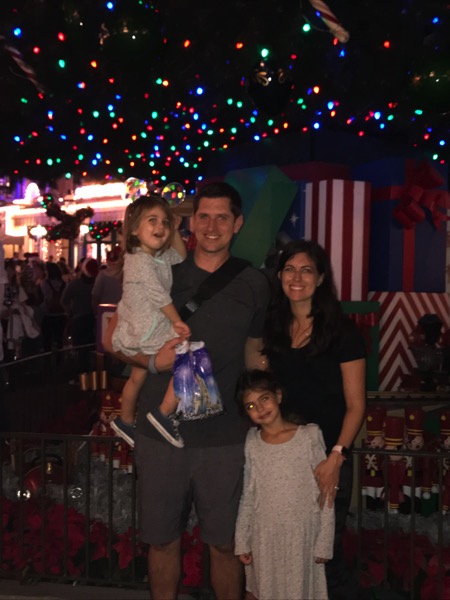 Even though I've been scaling back a lot on the ol' alcohol – it makes me so tired and the girls had been waking up a lot during the night – the Pilot and I were both ready for a margarita.
I tried the vegan enchiladas (with potato, mushrooms and squash) and they were FANTASTIC.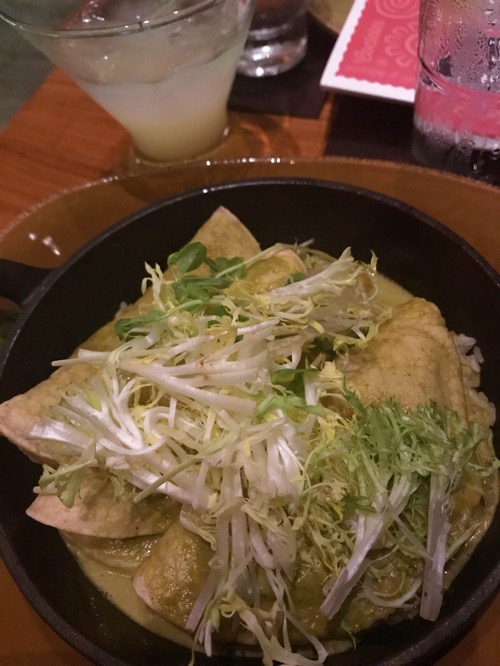 The next day was cool and rainy. We enjoyed breakfast at the hotel: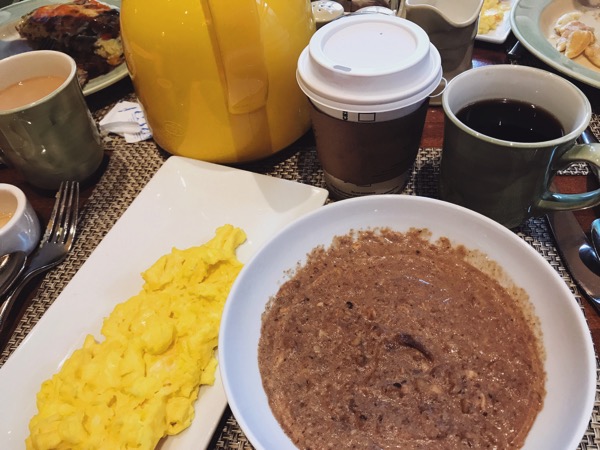 (the hotel had Paleo oatmeal!! I can't wait to recreate it at home)
and went shopping at Millennia mall. When you live in a shopping wasteland (thank goodness for online shopping), it can be oddly thrilling to go to a *real* mall.
We grabbed an awesome lunch at Greens and Grille: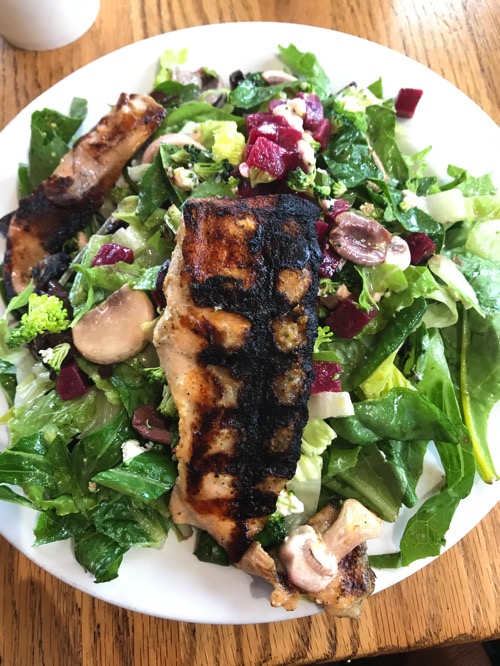 and then started the drive to Tavares for the Polar Express.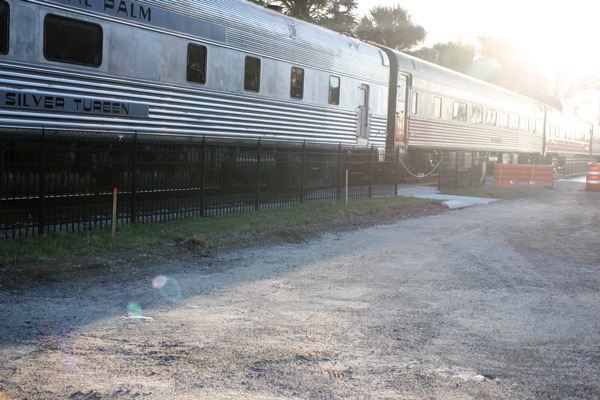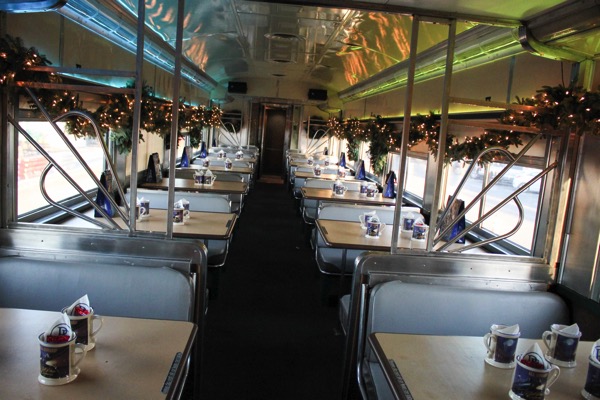 I'd ordered the tickets for Polar Express a few months ago, and had no idea what to expect. I've heard so many awesome things about it, so when my friend let me know tickets were on sale, we decided to give it a try. It's an interactive train ride, which includes Christmas carols, a reading of the Polar Express book, visit to the "North Pole" and Santa stops through each cabin to give each kiddo a small bell. It was super cute.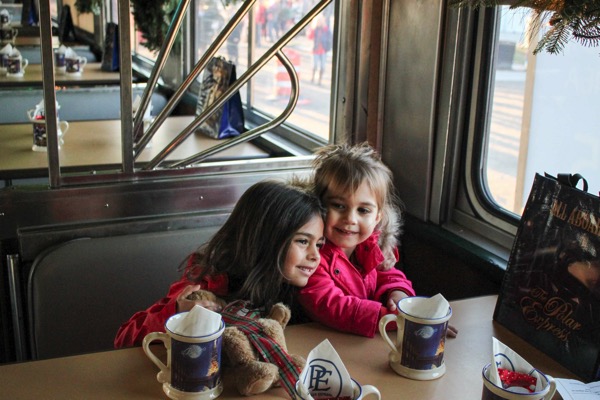 They gave us hot cocoa and cookies, and the girls loved interacting with all of the different characters.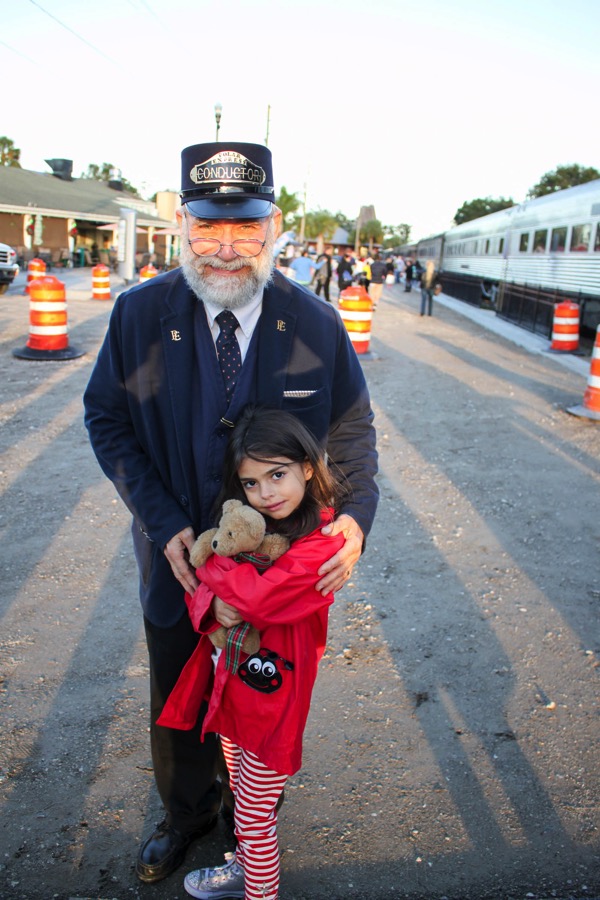 I think that P was still a little young for it – it's an hour train ride, and while she loves trains, it felt a little long – but Liv is the perfect age. Even though we enjoyed it, I don't think it will be one of our must-do holiday adventures.
Gorgeous view (but not the North Pole haha):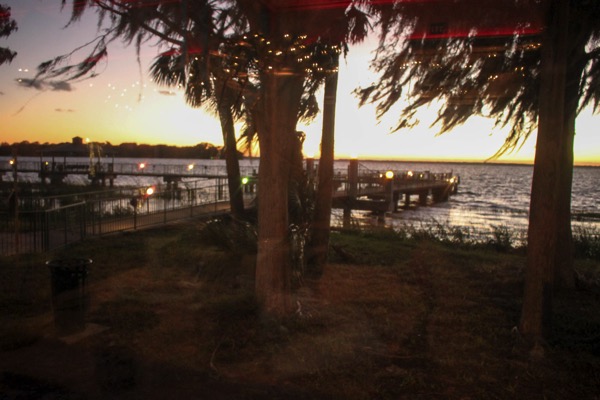 I hope you're enjoying the afternoon!
What's one of your all-time favorite holiday traditions? I love going to Winterhaven in Tucson to look at the lights. (Blast from the past post from the best trip to Winterhaven, and now I'm crying softly into my tea.)
Happy Wednesday, friends.
xo
Gina
Don't forget to get in today's workout challenge here!