We ran our first 5k as a family on Saturday night.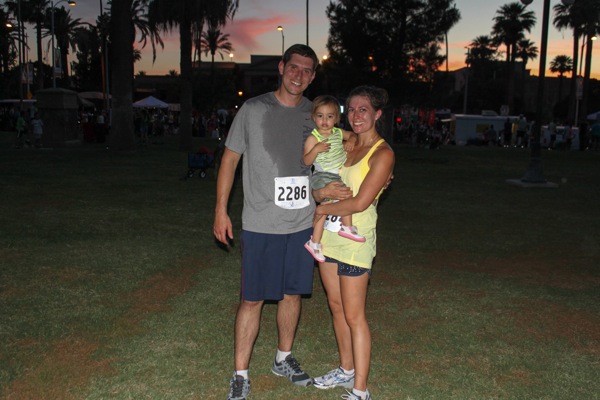 (Sweaty and triumphant! Except for Liv, whose face is like, "Ew, mom")
I wasn't sure if I'd have the gusto after a full day of teaching, but when a friend at work told me she'd be running the 5k, I couldn't help but think it would be a ton of fun. Liv could come with us, the people-watching was guaranteed to be supreme and even if we took it easy, it would be an enjoyable Saturday night activity.
I got home from work, packed some essentials for Liv, and we headed downtown.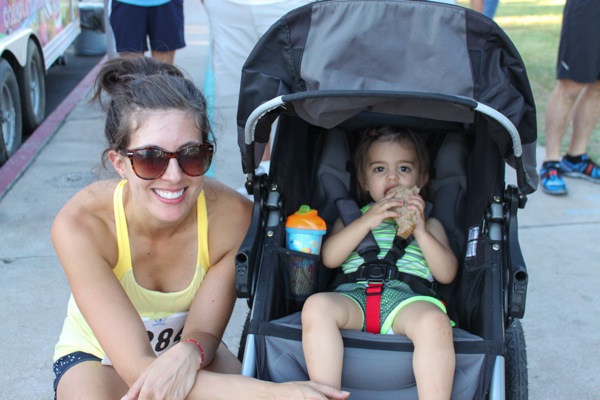 I was shocked to see so many people at the race. It was a huge event!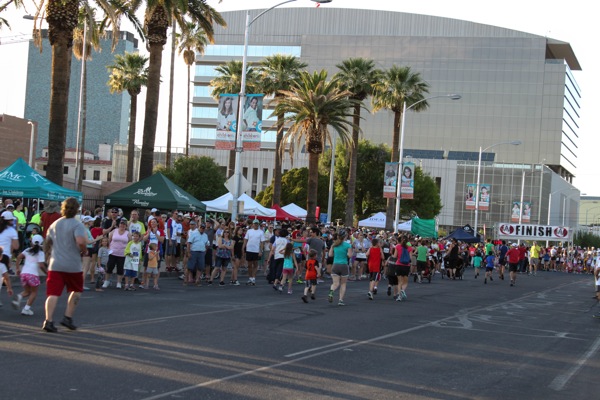 We watched the kids' mile and got ready to start in the very back of the pack. Even though it was a scorcher of a day -it finally started to cool off when the sun went down- my sudden burst of energy surprised me as we waited to race. I think the race atmosphere alone invigorates me — it's been way too long since I've ran one! While I've completed quite a few 5ks, this was my very first race with a jogging stroller… and it was intense.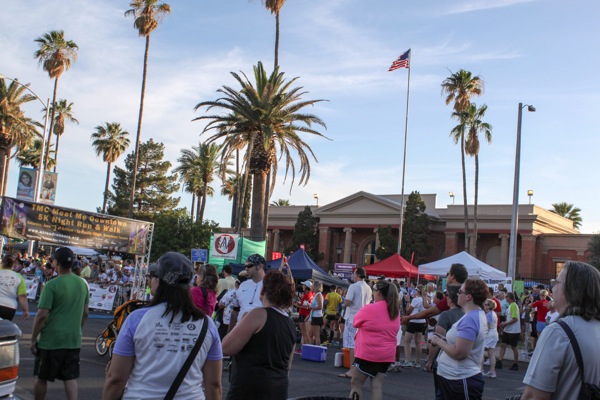 The first mile was extremely challenging. It was absolutely packed, we were in the very back, and it was nearly impossible to pass people with the stroller. (We run with the Bob Revolution SE and LOVE it.) A few times, I found myself stuck behind a straight line of power-walkers, with no room to pass on the left and no space in between. Eventually the Pilot started to run slightly ahead of us to make a path so we could break away. The front wheel of the stroller was locked for safety, so I used a lot of energy lifting and rotating so we could make the small turns.
The cheering stations were by far my favorite part of the race. People cheered in their front yards, played music and sprayed the runners with yard hoses. The water felt AMAZING. Liv was happy as a clam during the race; I think she liked watching everyone. We gave her a toy and water in a sippy cup, and she was a great running buddy the entire time. It makes me excited to do more races with her in the fall… I think we're at the point where it's too hot now.
The Pilot and I took turns pushing the stroller during the race, which helped a ton; there was no way I could have ran the entire thing without him. After mile 2, my body started to remember everything else I did that day, and part of me wanted to quit. At the same time, I really wanted to finish strong since we didn't have much farther to go. We crossed the finish line at 30:01. Not my fastest 5k, but the most fun by a landslide.
We parked the stroller at the nearby park so we could watch the remaining runners finish, and Liv could shake her legs out after riding in the stroller.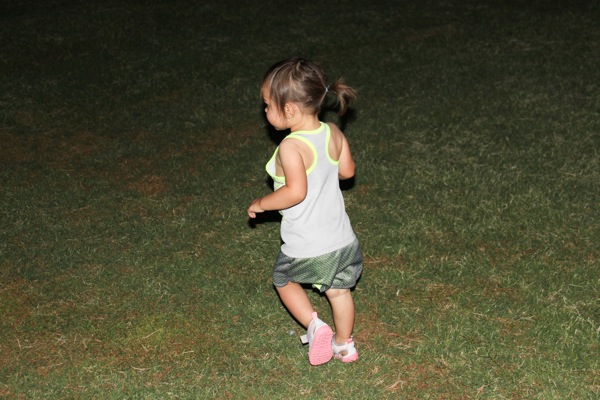 (Can we take a moment of silence for baby athletic gear?)
She quickly found two little girl friends . They played together and walked around, the three of them holding hands. <3
My little running buddy: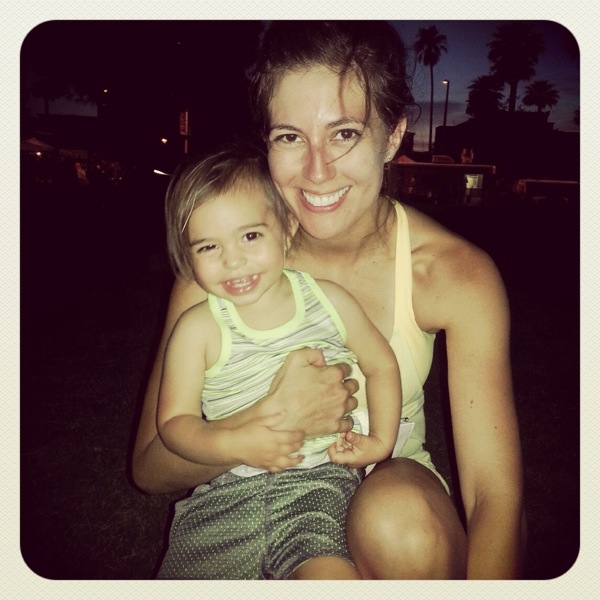 I hope to show Livi that fitness is a way of life, and it should be something you enjoy. I can't wait to see what activities she grows up to to love.
Have you ran a 5k? Fellow mamas, any tips for racing with the jogging stroller? Do I need a horn or bell? Haha.
Hope you're having a wonderful day! Don't forget to enter the Stitch Fix giveaway. 
xoxo
Gina
Summer Shape Up friends, be sure to check in with today's steady state workout! Tweet me (@fitnessista #summershapeup) or leave  a comment to let us know what you did and how it went!