Hey everyone! Hope you're having a wonderful day!
Zumba last night was pretty off the chizzle. I brought the Flip with me, but didn't get a chance to film- I was busy getting the stereo situation figured out. We have a new one –Zumba ditchers, you can come back now, haha- and everything is bueno 😀
When I got back to the casa, I munched on some sticks and twigs outta the bag while catching up with my pilot love.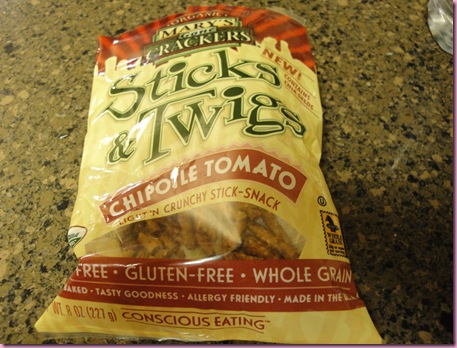 And then had a salad beast with salmon burger, goat gouda, Organicville balsamic, organic greens, tomatoes and bell pepper.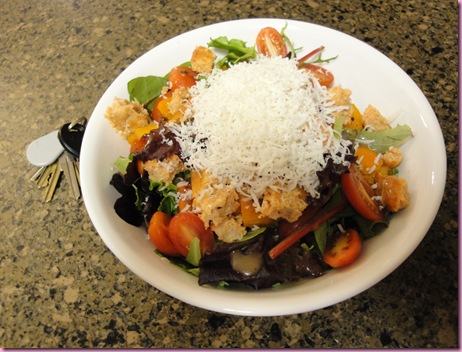 The pilot put his keys in the picture because he wanted ya'll to have a frame of reference for my salad beast bowl, just to make sure you know how hefty it is 🙂 I'm not joking when it comes to my salad beasts- it's serious biznaz 😉
I went to bed early as I'm 100 years old and still fighting this borderline sickness/ick. The plan for Saturday is to sleep until I wake up.. no alarm, nada. I can't wait 😉
Before meeting the girls at the gym, I had a mini raw revolution bar and we did an hour of legs. Pain and glory, my friends 😀
Ooey Gooey Oat Bran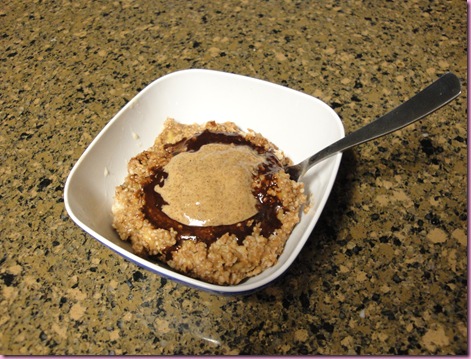 (It looks like an eye ball)
-1/3 cup oat bran
-1 smashed banana
-1/2 scoop vanilla Sun Warrior
-1 T raw cacao
-cinnamon and vanilla
-chocolate agave sauce
-raw almond butter
-foodgasms
It was so insanely delicious.
Next, I got to work on my client's lunch for the day: roasted ratatouille wraps
I made the dough out of this: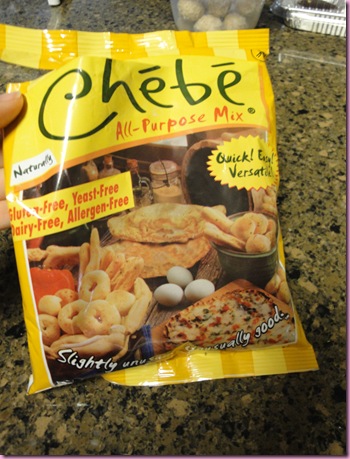 And used flax eggs to veganize the mix (1 T flax mixed with 3 T water).
It came out beautifully: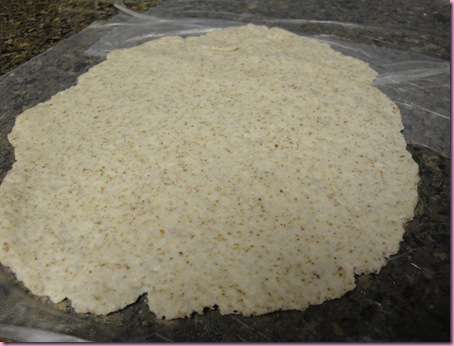 After heating the wraps in a giant sauté pan, I filled one with organic marinara, roasted eggplant, zucchini, tomato, shallot, fresh spinach and rosemary to take to my client.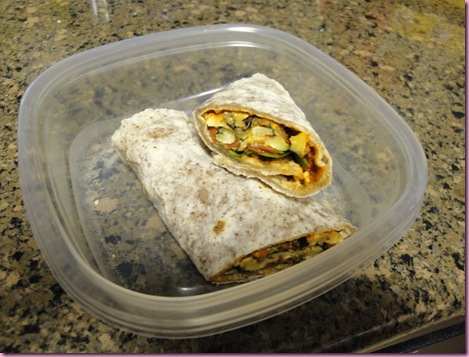 They came out quite lovely, if I say so myself 😉
I had to taste a plain wrap because they reminded me of homemade tortillas and therefore, my childhood.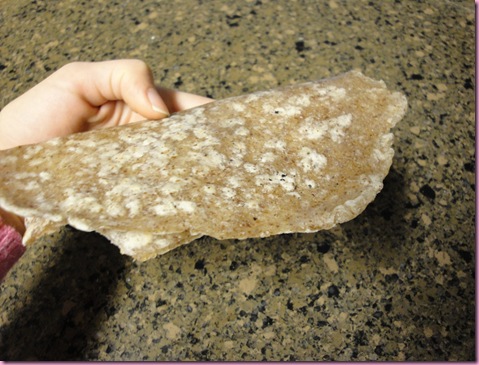 In the movie Ratatouille, the food critic tastes the ratatouille and is whisked away into memories of his childhood. That was me eating that wrap 😀
After dropping off the lunch, I stopped to look for shoes for Saturday night's dining out (no luck) and then stopped for a wheat grass, apple and ginger juice.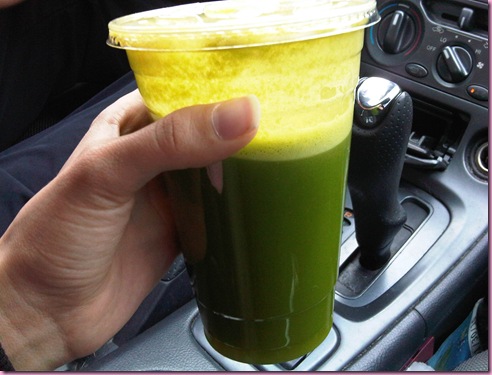 Glorious.
Here's today's hint for what's going on: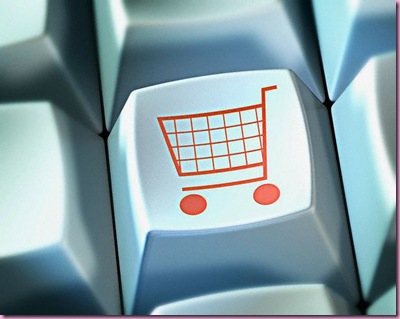 (Source)
I'm going to go ahead and say that quite a few of you are *close* to guessing what's going on but there's a little more to it. I can't wait to tell all of you about it tomorrow 😀
Still haven't finished the giveaway post- it will be up tonight before Grey's.
xoxo,
Gina
Something to read: THIS! Looks like the Jill-meister is getting sued for her phony diet pills (which we were just talking about!). I figured it was only a matter of time. …Mayjah thanks to all of the lovely readers who sent these articles to me!