BYOC: Bring your own chili
Morning friends! How's your day going? Hope it's off to a fantastic start 😀
I've been a meal repeater the past couple of days….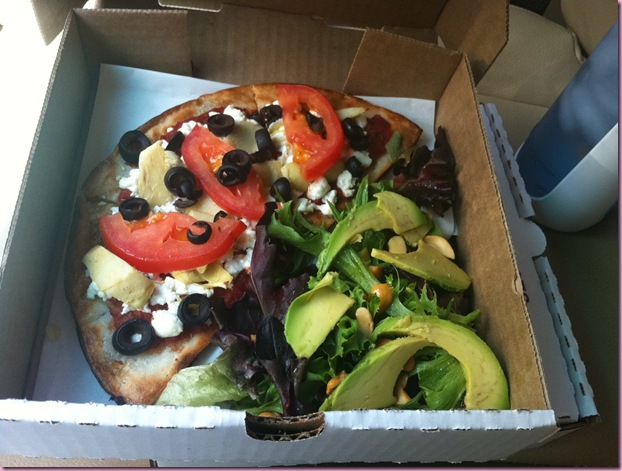 That's the lovely "slice and salad" from Renee's Organic Oven. Renee's opened fairly recently and specializes in local, organic foods and they have a TON of gluten-free options. If I would have had somewhere like this to eat in Valdosta, my brain would have exploded. And I would have spent a lot more money going out to eat 😉
-Gluten-free pizza with goat cheese, artichoke hearts, olives and tomato
-Avocado salad with red vine vinegar, olive oil and cashews
+ lots of this sprinkled all over the top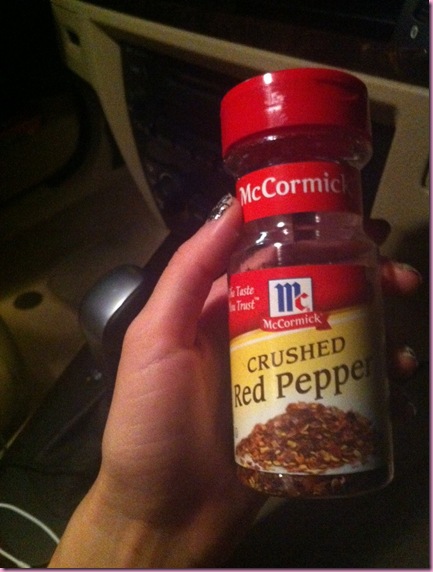 I may or may not have had a jumbo container of crushed red pepper in my purse 🙂 You never know when you'll be eating takeout and it will need a little zing. We took my pizza to the park so Bella could play while I munched and when I took the chili out, the Pilot was pretty stunned.
"You really brought that with you?"
"Um, yeah. I thought I might be having pizza sometime today"
Preparation and foresight, my friends 😉 Haha.
We had a good night watching Bella run the crazy out at the park, and then we came home and chilled for a while (playing Words with Friends right next to each other) and called it a night.
I'm off to do weights this morning, so I munched a quick b-fast beforehand: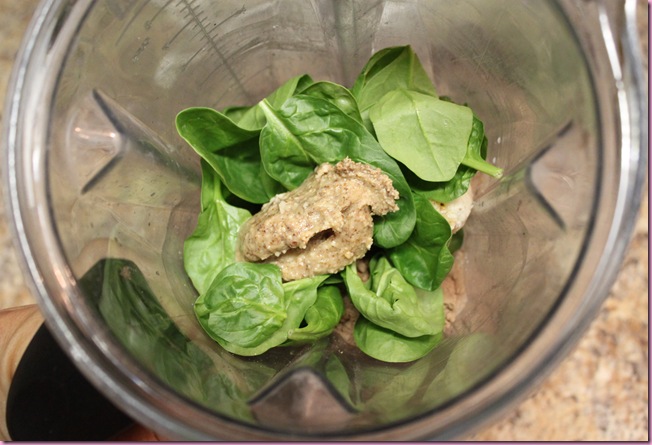 Smoooooothie with
-1.5 C almond milk

-1 scoop Vanilla Sun Warrior

-1 T raw cacao powder

-1 banana

-frozen mixed berries

-handful of spinach

-1 t almond butter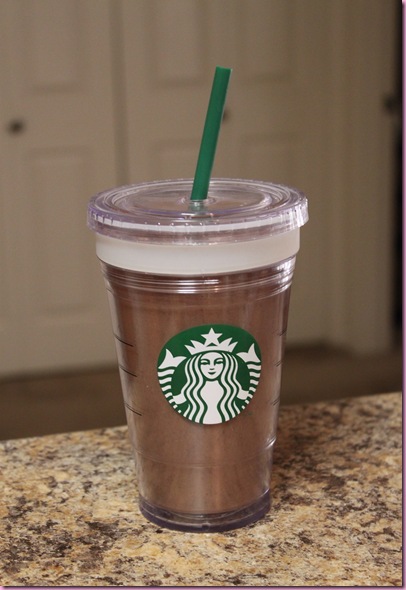 Weights time and then I'll come back and wake Bella up for a walk 😀
See ya later today!
xoxo
Gina
Head's up: Stay tuned for a Facebook giveaway this afternoon!
Something to read: