Hiiiiiii 😀 How's your Saturday been? Thank you so much for your ideas on how to fix up the master bedroom. I'm excited to start getting things together, now that we're settled and all of stuff is unpacked.
I got home from an awesome day of work and dove right into food prep for tomorrow.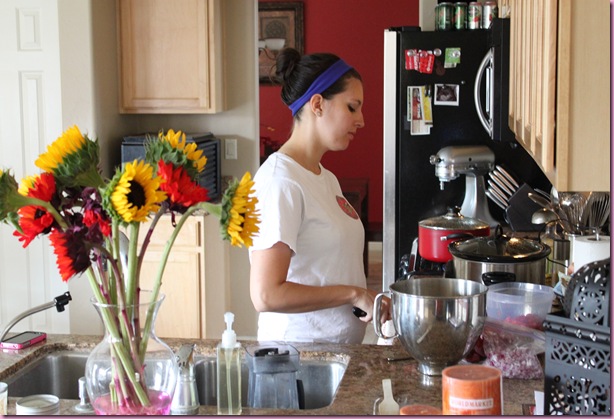 Some numbers for the day:
Approximate amount of guests: 40
Melons chopped: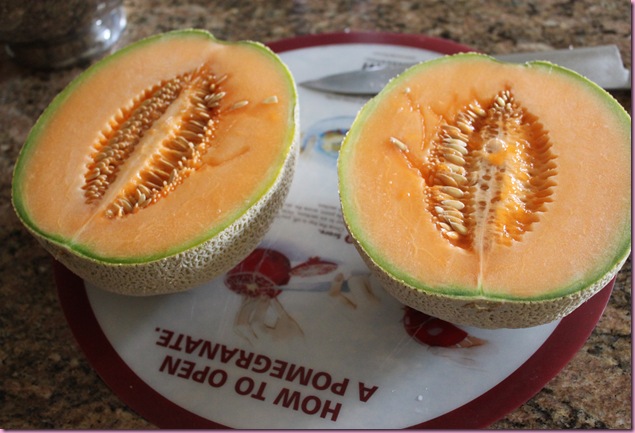 [But it was a nice, big one… TWSS]
Mangoes cut: 12 (1 case)
Red onions: 2
Yellow onions: 2
Tomatoes: 12
Servings of beans cooking away to garlicky glory: 44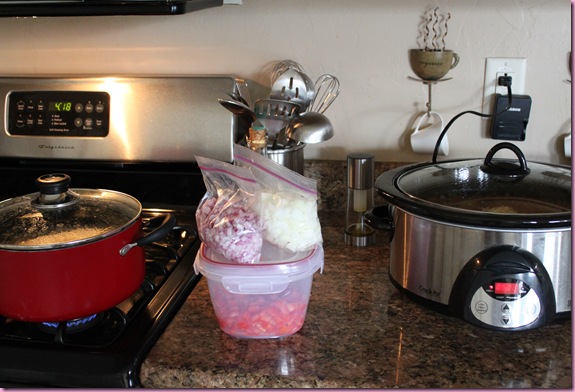 Tres leches cakes ready to be frosted: 2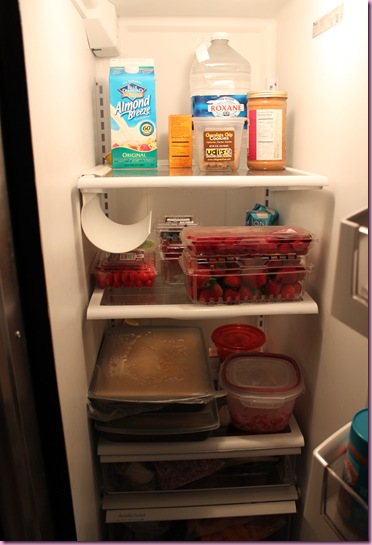 Amount of get-ready things to do: 5. Make the sangria (tonight), swiffer, vacuum, frost cakes, make guacamole and salsa (tomorrow).
The Pilot has been working hard to get the Easter Egg powder room painted and put together. He picked out a horrible brown color for it and I've been making fun of him for the past day + for turning the Easter Egg into a band-aid room and today, after he finished and got all of the decor in there… it actually looks good. I wave the white flag 😉 I'll post a pic tomorrow.
Some eats: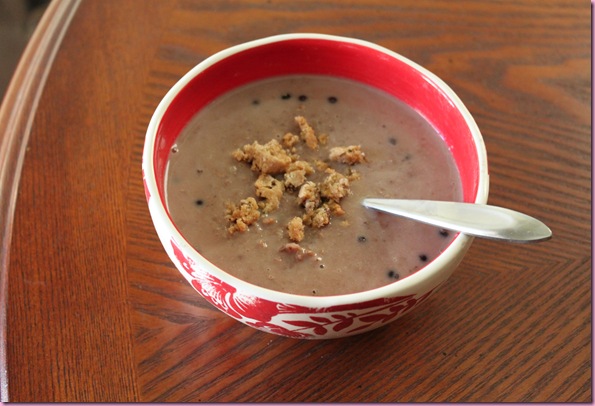 A super filling bowl of oats!
-1/3 C GF oats
-organic blueberries
-Sun Warrior
-cacao powder
-Stevia
-a crumbled Udi's gluten-free chocolate chip cookie
I think the cookie is what made it so filling 😉
Eggs and toast with salsa and nutritional yeast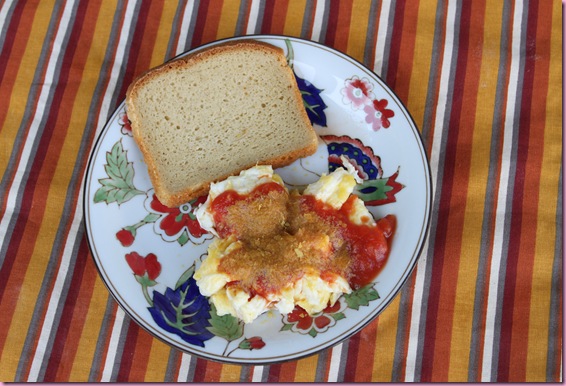 This combo will never get old, ever.
My mother-in-law is here and staying at our casa, so we're about to go out to dinner 🙂 We have a little adventure planned for the morning, too.
Enjoy your night! <3
xoxo
Gina
Today's tip: No time to work out in the morning? Take 5 minutes before you start your day to bust out some easy at-home moves: lunges, push-ups, burpees and a plank are always a nice choice 😉 Every little bit really does add up!