Hi 🙂 Apologies for all of the blog issues yesterday and to those of you who were getting an error message with the comments. Hopefully things are back to normal- guess this post will let me know, eh?
Along with the blog being under the weather, so is the man of the house.
I roasted him an entire head of garlic to eat before leaving to work. Fingers crossed that he's able to fight it…
Here he is doing a Tim Tam slam last night- at least he lived it up a little before getting sick 😉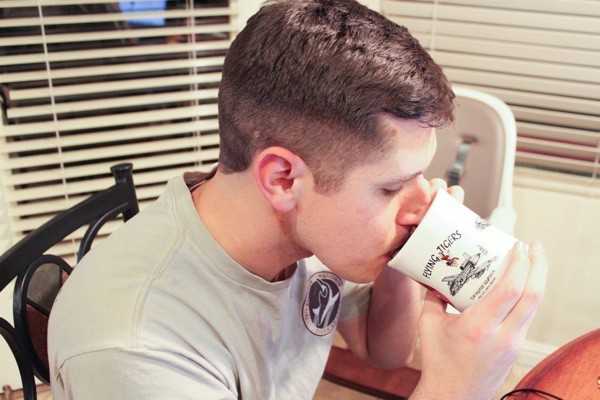 Two little things that are feeling the Christmas cheer and more energetic than ever: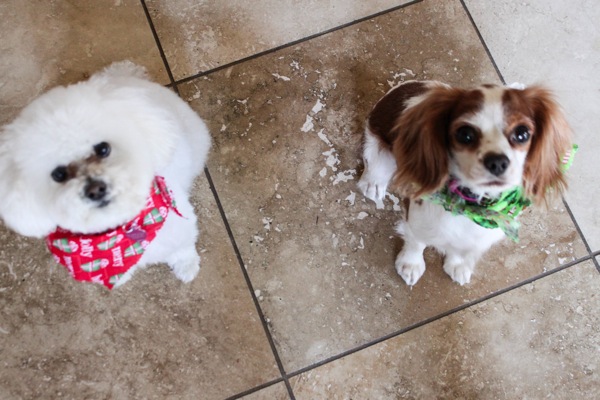 I can't even.
Caroline did great at the groomers and everyone who worked there wanted to adopt her. I'm so glad Bella was there with her to keep her from being so afraid.
Bell also helped me wrap gifts last night while Caroline and Livi snoozed: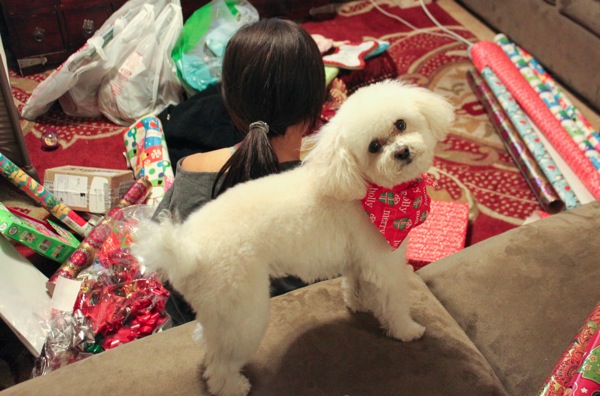 Our tree is very happy <3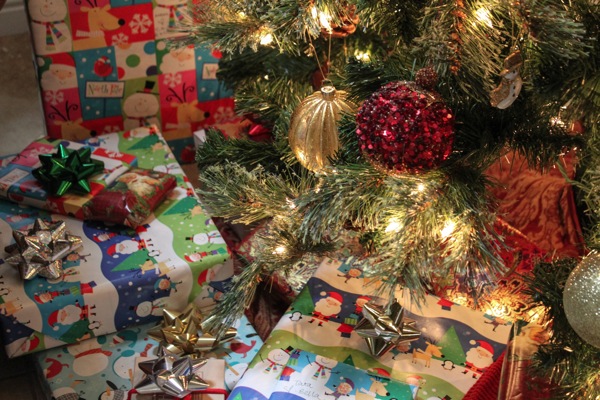 This morning, I'm at work, and then we're heading to the airport this afternoon to pick up my MIL.
Let the holiday festivities begin!
Hope you're having a wonderful weekend.
xoxo
Gina
What's on your fitness agenda today? I'm teaching a bootcamp class instead of Zumba today- should be fun!
If you're looking for quick options, check out:
these 20 workouts under 20 minutes
and YouTube Fitness