Morning friends!
Late blogging tonight… we've had a very intense game of Just Dance on the Wii going on 😉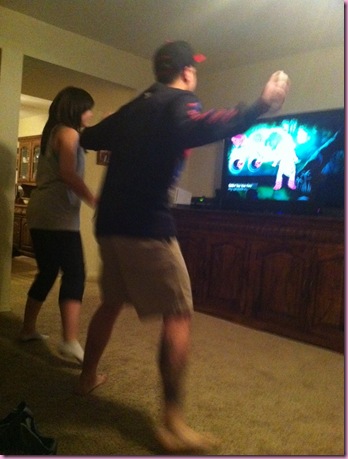 The game is actually a LOT of fun- and you work up a sweat!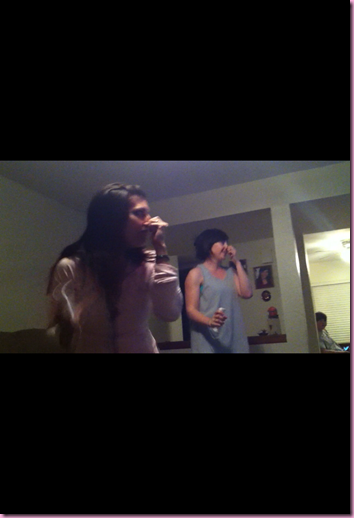 (That's a screen shot from a video… that I will not be posting, hahah)
I was impressed with the choreography- great for the music and a mix of goofy and challenging. We're huge Wii fans over here… if you're going to play a video game, you might as well get some activity out of it, ya know? 🙂
So today was a wonderfulgood day, much better than yesterday's blah day.
I walked Bell
worked
went to yoga (2 days in a row! What what)
and then got my Just Dance on, since we had to cancel DT tonight. 🙂
Some recent eats: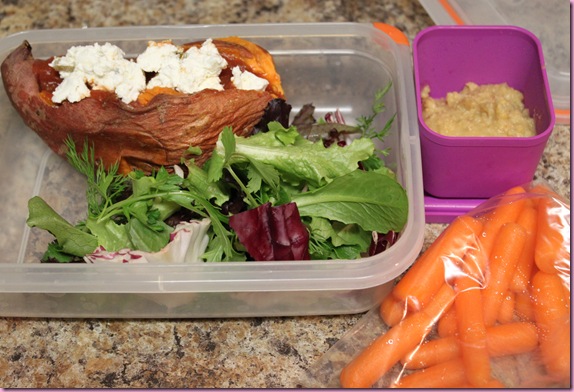 Carrots, hummus, salad, and a giant sweet potato with green chile goat cheese (!) and salsa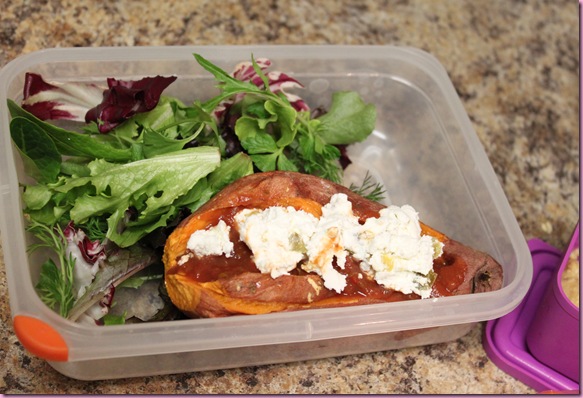 We also tried a new restaurant in Tucson: Pita Jungle.
I was expecting it to be like a Pita Pit, and was pleasantly surprised to walk in and see a *nice* restaurant, with an open kitchen and tons of healthy options (house-made bean burgers, warm and cold salads, tabbouleh and hummus platters, grilled Mahi and salmon)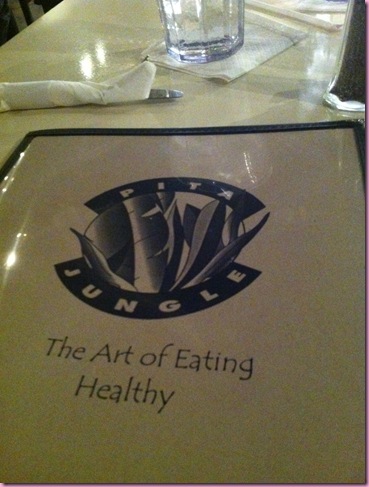 I ordered a salmon salad, which was cooked to perfection (the fine line between being undercooked and cooked- it melted in my mouth), which had a lemon vinaigrette. The dressing nice and tangy- not the least bit greasy.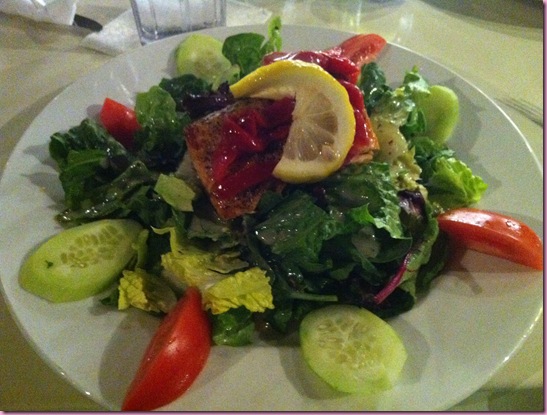 Pita Jungle was GLORIOUS and I'll definitely be going back. I just think it was badly named??? Pitas didn't seem to be the focus of the menu, so the name could easily give potential customers the wrong impression. The food was fab, though.
I'm going to call it an early night because I'm secretly 90 it will be an early morning to Bodyrock before work.
Also on tomorrow's agenda:
A haircut, since my bangs are too long to wear in my face- I've been twisting them back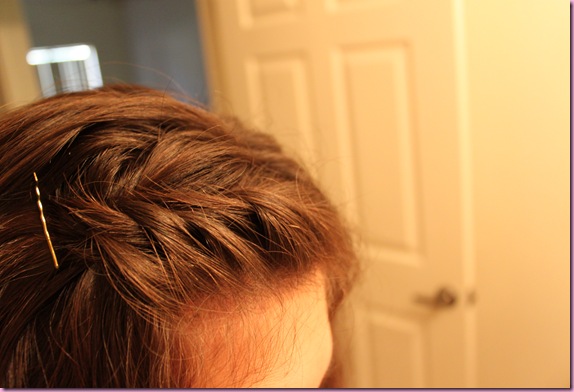 Hope you guys have a great night and Ill see ya laterrrrr <3
xoxo,
Gina
and Bell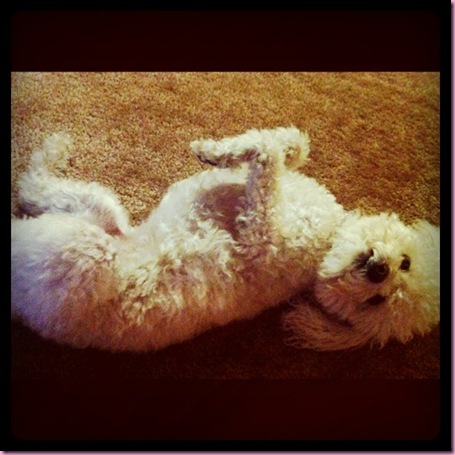 Something to read:
–What we're reading this week (An awesome Women's Health shout-out to the b-fast cookie! And vegan tagalongs? YES PLEASE)
–Acupuncture: When East Meets West (very thorough description of acupuncture and what it feels like, for those who may be curious)
–Most Influential Chefs on Twitter
–10 Sweet and Savory Vegan Breakfasts
–Loving Your Body: Old and New