I'm not sure if you guys remember the plank fail video of 2013. If you don't remember, that's probably a good thing haha. It was for Winter Shape Up, and I really wanted to make a plank ab burner. I went to my usual filming spot -a private studio at work- and saw that they were doing construction over the studio. It would have been a little awkward. Soooo I went to another gym where we have a membership and filmed it in the middle of the weight room, with people working out around me. Here's the kicker: I was too scared to start talking since it would have been so strange to fellow gym-goers. So I didn't. And it was awkward. And I still posted it. 5 years into blogging, and you'd think I would have learned that if you don't get it right, don't post it. Or at least post it and laugh at your fail whale.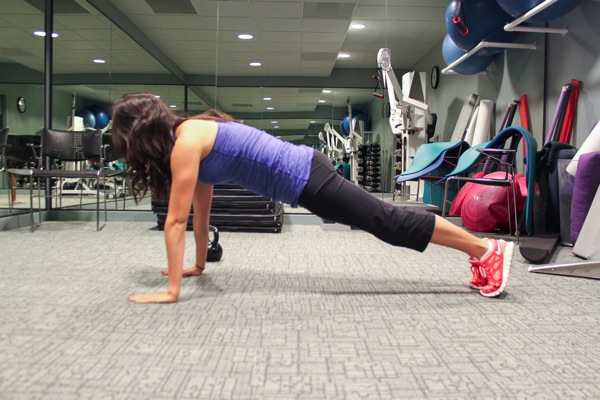 And now, months later, it finally got filmed with some actual instruction in there 😉 This time Sasha is leading us through a little plank burner, with some fun twists on the usual suspects.
Here's a text version for my friends at work: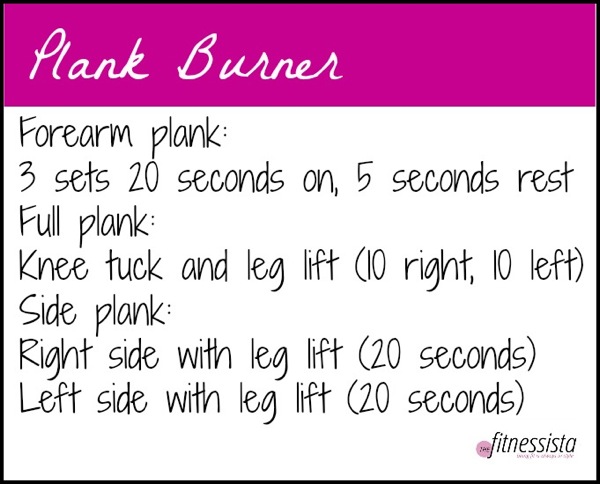 Speaking of planks, we did peacock pose in yoga the other night.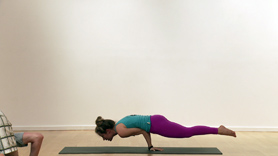 I busted it out for the first time ever and was SO excited. That is, until the next day and I realized I must have done something wrong… my stomach and organs are hurting :/
A current non-fail: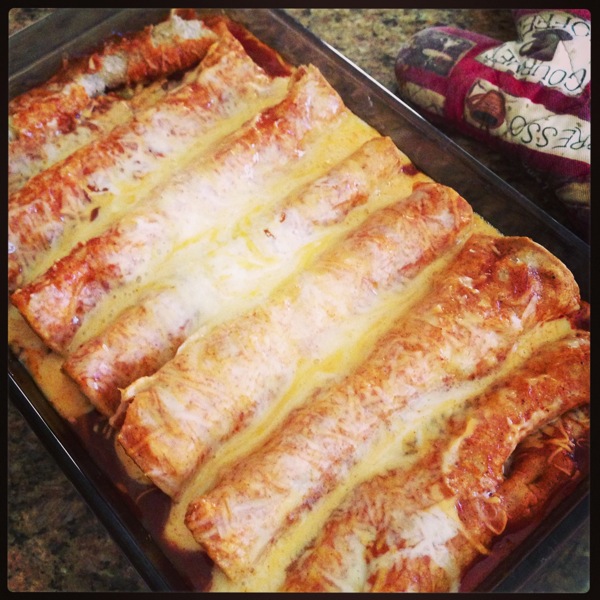 Cheesy chicken enchiladas. They always turn out right 🙂
Today is a bit of a longie for me at work, but I get to teach some of my favorites: DJ Dance and Zumba!
See ya later today with a little "What I Ate Thursday."
Have a wonderful day! <3
xoxo
Gina
Sasha and I are teaching Zumba tonight at a local studio! If you're a Tucson blog friend and would like to attend, send me an email and I'll pass on the deets.
What's your all-time favorite plank variation? I love to hate up-and-down planks (moving from hands to forearms). It gets me every single time.