Hi friends! How was your humpday?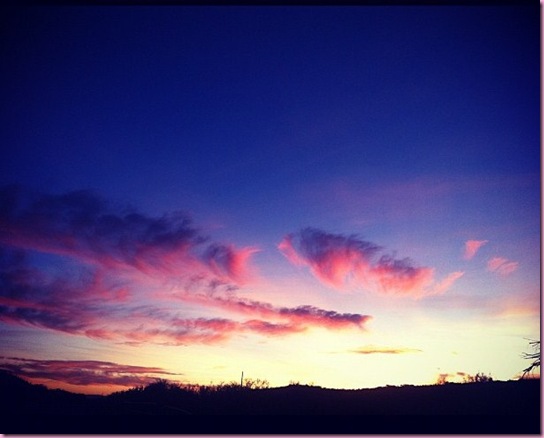 It was a beautiful day over here (look at that sunset!), even though it was quite sad to hear that the Pilot's family cat, Sam is onto greener pastures.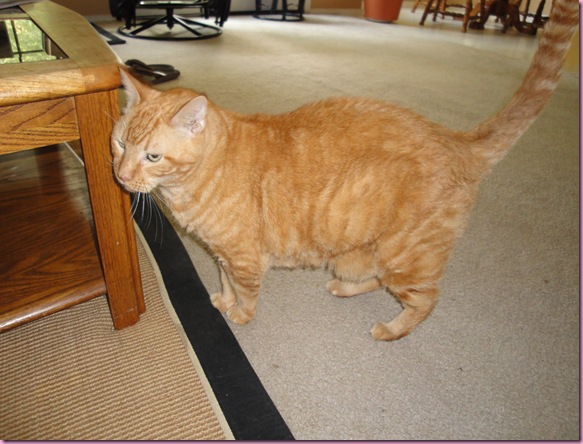 He was 19 years old!!!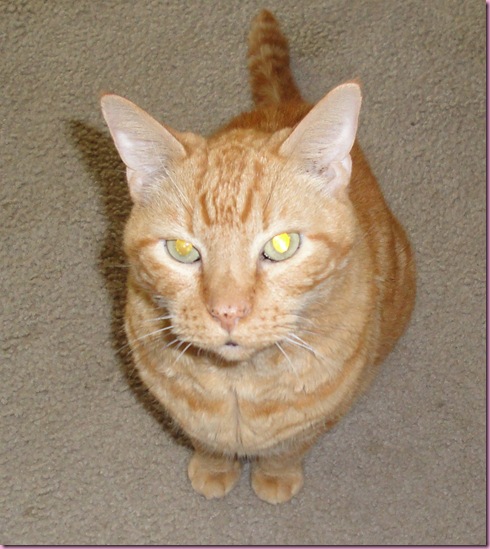 We'll miss you, buddy <3
The Pilot and I got to spend a little quality time together this morning since Betty was still getting fixed. I dropped him off at work so I could take his car, and made us protein oats for two: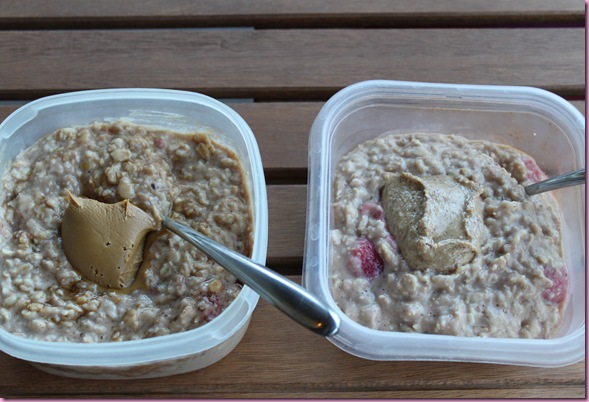 A big pot of oats, thinned out with almond milk + Sun Warrior, frozen organic strawberries (they cook in the last 2 minutes while the oats cook), cinnamon, vanilla, brown sugar and cookie butter on his, almond butter on mine.
I did the work thang and then came home to take Bell out and make some lunch: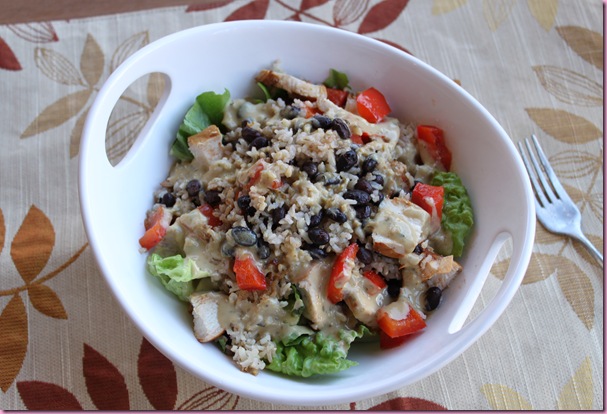 -Greens, topped with

-sautéed bell pepper

– 1/2 can black beans

– 1 cup brown rice

-chicken

-Goddess dressing
Amazing.
The Pilot just got home from work, so we're going to figure out the car situation (the repair man said it should be the end of the tunnel as far as expensive repairs go, which is making us reconsider), make some dinner and take little Bell to get the crazies out (on a walk).
Enjoy your night and I'll see ya in the morning with a nut butter treat recipe 😉
xoxo
Gina
Workout quickie:
Humpday Booty Burner!
Add this fun little burn onto your next weights session or at the end of some cardio. You'll remember it the next day.. walking up stairs… sitting down… your booty will thank ya. [As always, check with a doc before making any fitness changes]
-Lunge right (15)

-Jumping lunges (30 seconds)

-Lunge left (15)

-Jumping lunges (30 seconds)

-Squat (15)

-Jump squats (30 seconds)

-V-glutes (Under workout #2: on a bench or stability ball- 15)

-V-glutes pulse (hold legs up as high as they'll go and pulse towards the ceiling- 30 seconds)

*Repeat 1-2 more times if desired
Let me know how you like it <3