Maybe I'm just drawn to the types of workouts that are more intense on the volume, but working out seems to be a pretty loud thing. Between the Zumba screaming, loud sighing/breathing in yoga and plyometric jumps, when I'm working out, you know.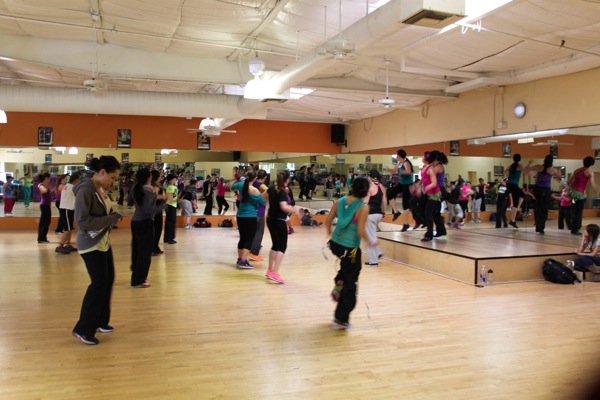 This is one of the huge reasons I haven't been working out at home much.. there's no way I'm waking up Liv.
When I think about at-home workouts, I vividly remember the days when I had an upstairs apartment and would worry about my downstairs neighbor hearing my jumping jacks.
For all of my fellow mamas with babies napping, or apartment/condo-dwellers, this workout is for you 😉

The quiet workout:
Warm up first (try foam rolling, marches with high knees, then into a practice round of squats, pushups and lunges)
Repeat the following moves in a circuit, completing up to 3 sets of each move (for example, do 15 squats, then your 10 lunge kicks on each side, into kettlebell swings, all the way through the circuit, then repeat 1-2 times)
*As always, check with a doc before making any fitness changes. Honor your body and modify as necessary.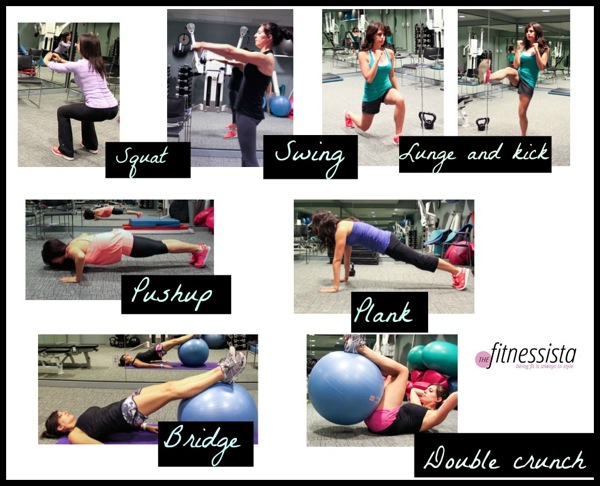 Squats (15); regular bodyweight squat (sit BACK and down; make sure your knees don't extend past your toes. If you want to make things more exciting, hold a flat weight or dumbbells)
Kettlebell/dumbbell swings (15); make sure that you use a heavy enough weight and "snap" your booty into place- like someone hit you on the bum with a ruler. This movement should drive from your hips and glutes. Watch this video for proper form. 
Lunge to front kick (10 on each side); step back into a wide lunge position and complete your lunge (watch your front knee and keep the weight in your heel). Then bring your back leg forward into a high kick, using your core to lift your leg. Repeat on the other side.
Pushups (as many as you can do in one minute; aim for 20); if you can, do at least one on your toes. From there, you can always drop to your knees, but remember to keep your hips in line with your body.
Plank (1 minute); here are some plank variations if you want to switch things up each time.
Hip raise (15 up and down; 30 second hold); you can use a stability ball for your bridge (and add in a hamstring roll if you'd like), or do it with knees bent and feet planted on the floor. Squeeze your glutes and thighs to raise your hips off the ground, then lower down without touching the floor.
Double crunches (15); or your favorite ab exercise (more ways to crunch are here).
Do you ever do quiet workouts? Whats your favorite silent exercise move? Mine is definitely the plank. I love to hate it, but it works so many muscles at the same time, especially the transverse abdominis, which helps pull your waist in like a corset.
If you try the workout, please let me know how it goes!
xoxo
Gina