Hi friends 🙂 Happy Friday! I had a What I Ate Thursday post in progress for you, but taught 4 classes yesterday and it became impossible to remember to take photos of all my bites. In fun news, I got to team-teach a super sweaty Zumba class with Sasha at BreakOut Studios here in Tucson. The energy was AMAZING, and I was so excited to see many of our friends who came to class to support us. They were up in the front screaming and being awesome- love you girls <3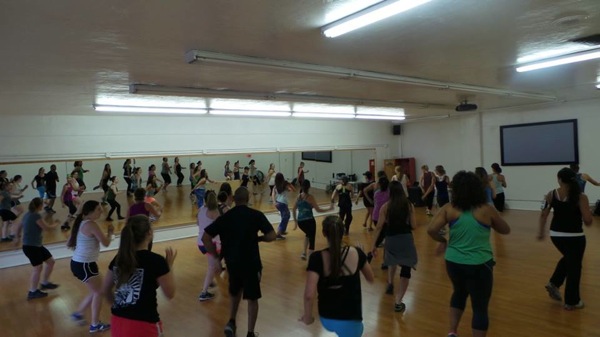 It's been quite a long time since I've taught a club/studio class, and I quickly remembered how much I love it. There are pros and cons to resort and club/studio teaching, but the resort atmosphere is nice because everything you do is brand-new to the guests. At the same time, it's easier to get complacent -I could do the same combo for a class and only the regular members/homeowners would know- and having regulars at a club or studio forces you to keep everything fresh. I feel like teaching at the resort has made me a better instructor because every time I teach, it's like starting from scratch. I have to make sure to explain things and cue more thoroughly.
The club vibe is also incredible because the regulars have an idea of what to expect. I had such a blast teaching with Sasha, and am so thankful to everyone who came out to take our class 🙂
Some more Friday Faves:
–These Juil sandals. I get quite a few PR pitches for the blog, and the rep for this company had emailed to see if I'd do a product review. I responded to let him know that things are super busy and I don't generally do product reviews on the blog. In his reply, he insisted on sending me a pair to help during the busy times, and said I didn't have to write about them and hoped I enjoyed the shoes. Well, I absolutely love them. They're grounding shoes — the copper points are believed to bring us closer to the earth and clear the body of free radicals. Not only do they help me feel more grounded and centered, but they're extremely comfortable. They're also pretty; I've gotten a ton of compliments on them already!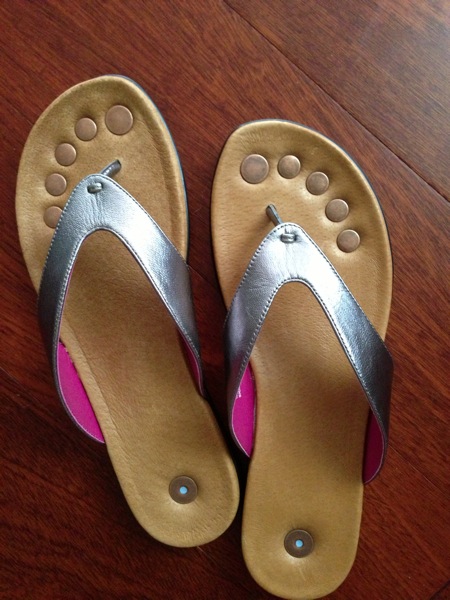 -Almond milk mochas. The best.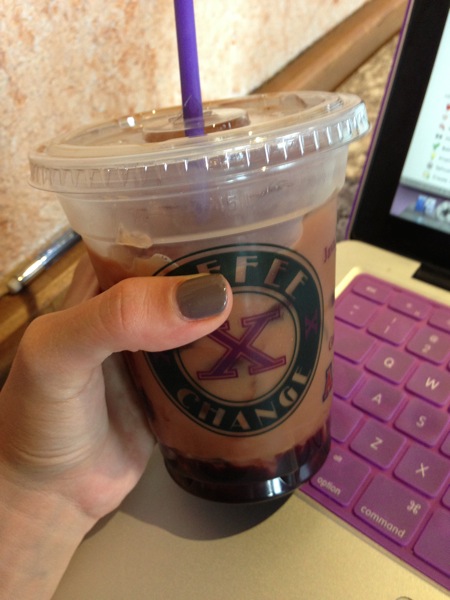 -Jam Jar sweet shiraz. I was afraid it would dance the line of "too sweet," but nope. It's perfect. It tastes kind of like dessert wine — the Pilot and I both love it.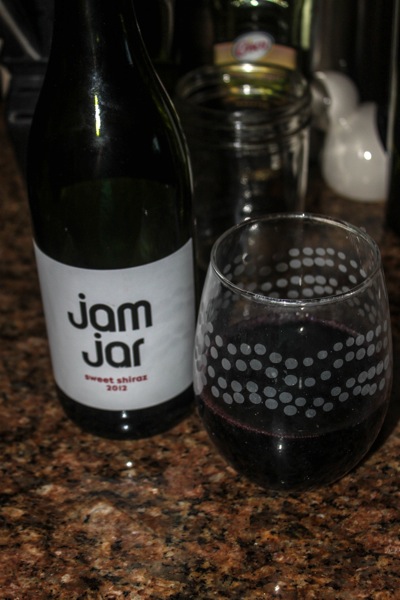 -New home stuff! Here's our work in progress with the entertainment center decorating. There are a few more pieces I'd like to add, but it looks so much better without naked shelves 😉 I'm determined to finish the downstairs by the end of this summer, which makes me laugh because I feel like by the time I "finish" the house, it will be time to move.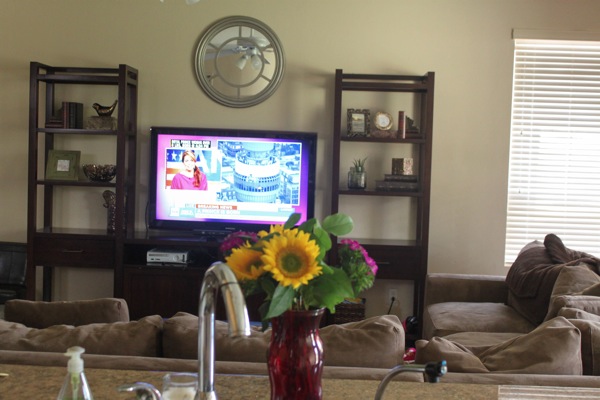 -The cheese board at Armitage. Sasha and I had a little meeting the other night, so naturally we picked a spot with good food and wine. We shared the cheese board (with goat and manchego), which also came with fresh fruit, fresh bread, candied walnuts and strawberry game. It was fantastic: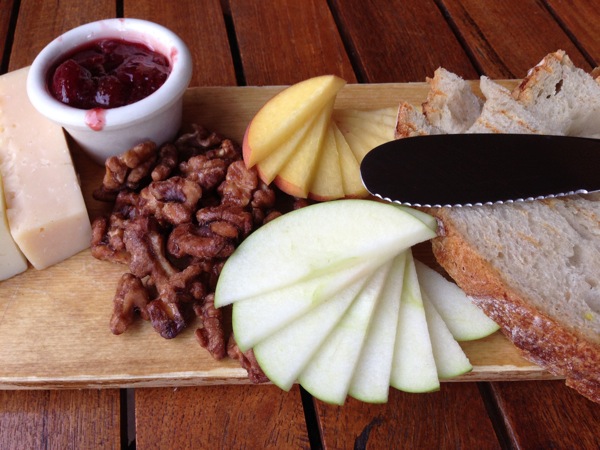 -An amazing event at Physique 57 in Los Angeles on August 7th (7-8pm). We're doing a Meet Me at the Barre class, and you'll be able to take a complimentary P57 class, enjoy a goodie bag (with Carbon 38 gear and Blue Diamond goodies), some juice from Nekter Juice Bar, and grimace in pain along with me while we plie and burn together 🙂 If you're in the LA area and would like to attend, please RSVP via this link. Hope to see you there!
-Livi learning to say "I love you mama." My heart can even handle it.
Hope you have a very happy Friday! What's something you're loving this week? Any fun fitness plans?
xoxo
Gina