Practice 10k + a giveaway- ENDED
Practice 10k COMPLETE!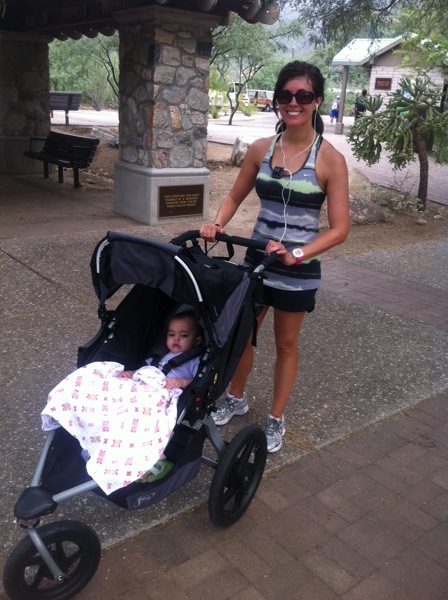 (not pushing the jogging stroller, though. The Pilot walked with Liv since he has a PT test tomorrow and wanted to have fresh legs)
I wasn't sure if I was actually going to do it, but my killer playlist got me through. Even with the steep Sabino incline and a walk break in the middle (and in the snow.. with 40 lbs of sand on my back.. haha), I managed to hit a post-baby PDR and finished the practice 10k in 58 minutes.
I really wanted my practice 10k to be at Sabino because of the incline. If I can bust an hour on this, then I can definitely do it for the race.  I'm fortunate to have a baby who loves the jogging stroller, weather that's getting much cooler, and many safe, beautiful places to run in Tucson. I feel like I have the Sabino main trail memorized because I've ran it so many times, but every time we go, I see something different. I'll never take the beauty of Sabino Canyon for granted, and with all of the recent summer monsoons, everything is lush and green instead of brown and dried out.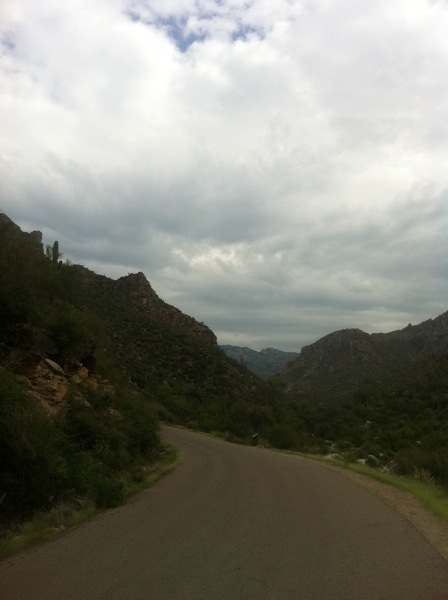 I've been running with my new Garmin Forerunner 10, that the company kindly sent me to try out. I instantly noticed how LIGHT and small the new Forerunner is. It's so much more compact than my 305 that I'd been using, which kind of looks like I can press a button and blast off, or like I have a small video game system attached to my wrist. The new Forerunner just looks like a small sporty watch, with all of the necessary functions for walking and jogging: satellite detection so it can tell you your pace and distance (even cheers you on when you set a new record!), estimate of calories burned, easy to pause and restart.
Here's a video of the new Forerunner, which gives and idea of how user-friendly and small it is:
the fact that it comes in pink is a bonus, too 😉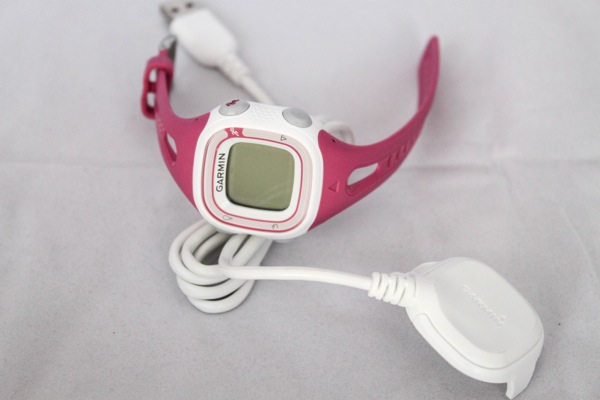 I ran with my Forerunner as I have been, and loved the fact that I could quickly glance down and see how I was doing.
I knew I had to make it a little past 3 miles into the canyon, and the miles are clearly marked on large boulders. Every rock I saw in the distance, I would PRAY that it would say mile three and was discouraged quite a few times.
Finally.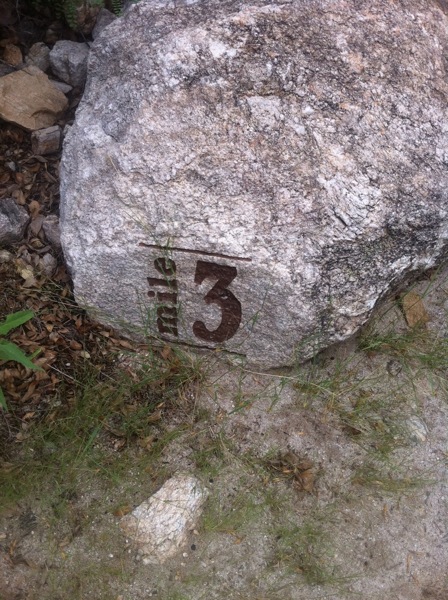 I walked for a few minutes and flew back down -why is the way back so much easier?!
For the past couple of weeks, I've wondered if I'd be able to run the half marathon, despite my training time constraints. Every run solidifies the fact that I'd be mad at myself if I did it. I'd rather do the 10k and feel good about it, instead of be crawling across the half marathon finish line or picked up by the "slow truck."
How's that humble pie taste? Kinda like macaroon dough….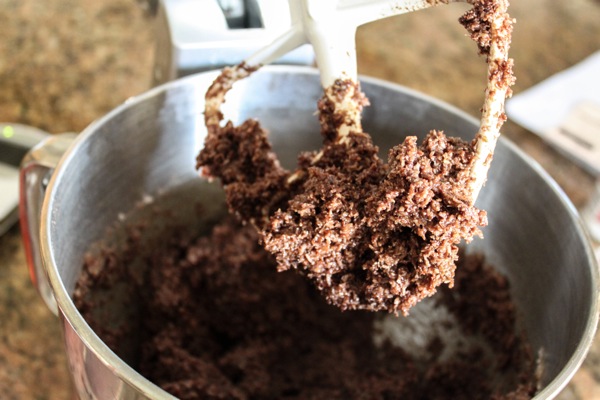 I made a batch to send to a reader as a thank-you gift, and wanted to share some with a lucky giveaway winner, too.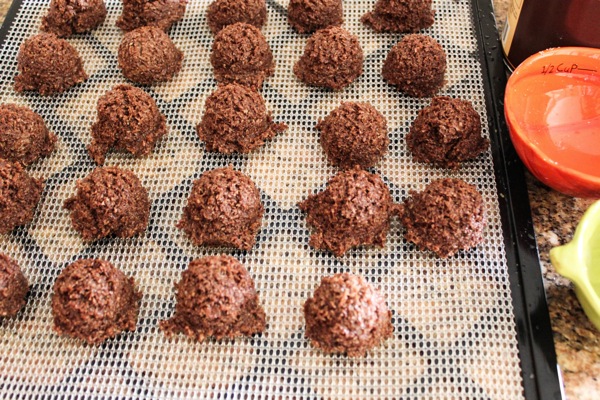 Garmin was so kind to offer a new Forerunner 10 -just released last week- to a lucky Fitnessista reader, and I'll also send some chocolate macaroons.
**************This giveaway has ended! Thank you so much to everyone for entering, and congratulations to the winner:
Lauren, the Forerunner and macaroons winner:
Ever since I started running races, my dad has been at every single one, no matter the weather or how it might inconvenience him. But every mile matters to me because my dad has stage 4 cancer, meaning he won't go into remission. He probably won't be there to walk me down the aisle. But when I run, whether it's a tough hill on a training run or when I feel like giving up in a race, I think of him and know that no matter how much pain he's in, he never complains, so there's no reason for me to, either. I'm running my third half marathon in a month and every mile will be for him.
And also congratulations to the second and third place winners, who will receive these awesome Garmin water bottles: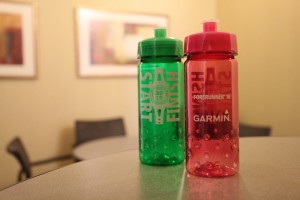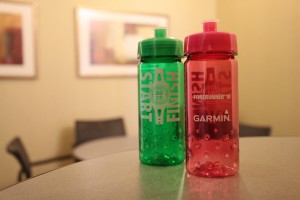 Amy
Every mile matters to me because…

It means that I am healthy and that I can set an example for both girls and women in my community. A runner does not have to look a certain way, and in fact runners do not all fit that "runner" stereotype. I love racing because I get to continually challenge my own stereotypes about people and LOVE when an older woman passes me by.

Also, I run so I can set an example for my students-create a goal and really go after it, learn to persevere. They know me as the running teacher.
and
Vera
I have to be honest and say that since I have had my children ( Aria, 4 years and Jax, 7 months), I haven't been into running very much. I always feel like it is too time consuming, and so I usually find myself doing a quick Zuzana workout, or another quick DVD I have at home that I can do in the evening once the kids are in bed. But lately, and especially since the weather is beginning to cool down, I would really love to get back into it. And I would love to show my daughter that being healthy and enjoying the outdoors are very important and enjoyable 

ps – Gina, I LOVE your blog. I am hooked.
Please send me your shipping info so I can forward it to the Garmin fairy 🙂
Thank you again so much for the awesome entries! Stay tuned for more giveaways in the very near future.
xoxo