Hey guys! Happy Friday 🙂 Anything fun planned for the weekend?
We have a party to go to on Saturday, along with a return to tapping. <— So random, but exciting. My boss is an incredible instructor and is teaching some fitness and dance classes at a local studio. When I saw her the other day she said "Gina! You tap, right?"
"Yeah, I used to"
"Good- you have to come to my class!"
The thought of landing flat on my face is a little scary –it's been years since this girl's done a time step- and who knows where my tap shoes are….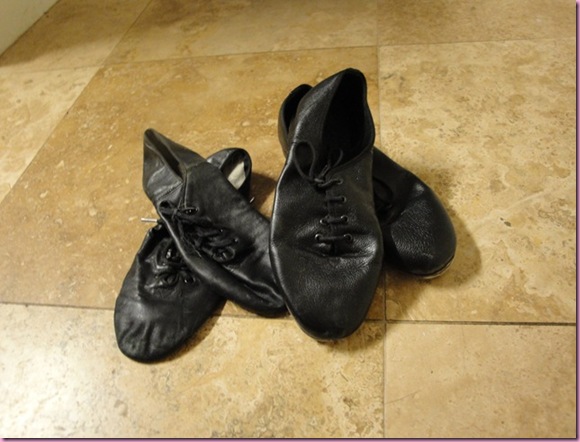 (I somehow found them when we lived in Valdosta, so hopefully they made the trip out here)
but it should be awesome.
Also awesome?
This CAKE.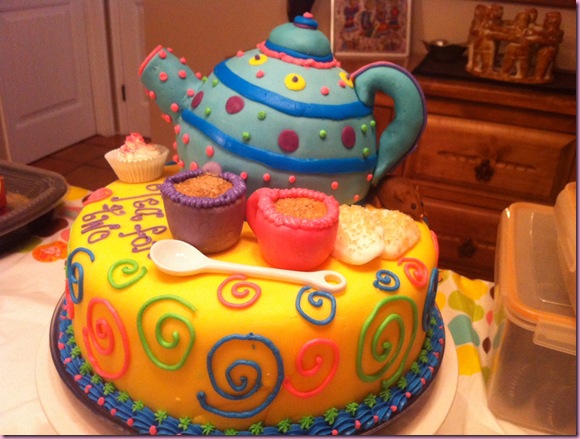 Liv and I went to a friend's baby shower last night, and I was blown away by the cake. One of the girls made it (lemonade cake with a cranberry lemon mousse- she used to own a bakery) and my favorite part: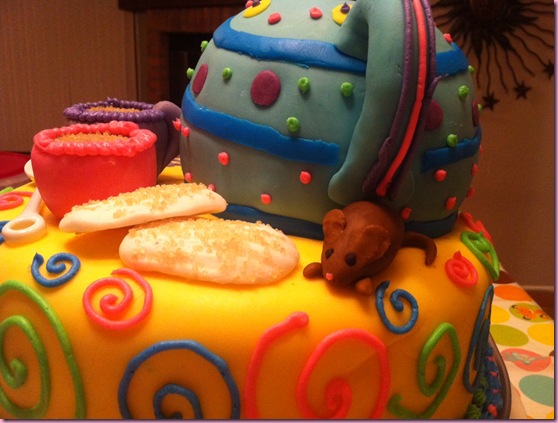 a wee mouse! So presh.
The shower was around dinnertime, and I didn't know if it was just going to be desserts (I took a chocolate fruit tart). To ensure substance to go along with the sugar, salad a la mixing bowl: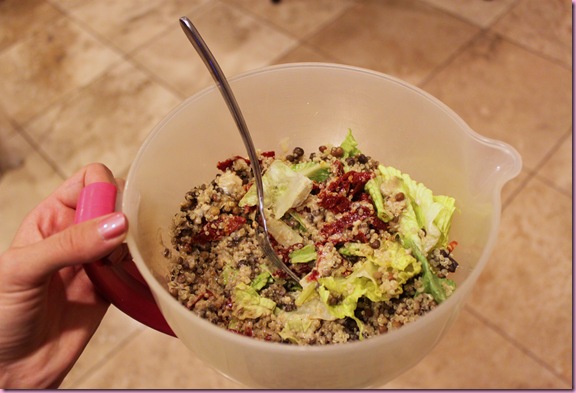 I also utilized some new goodies from Sephora: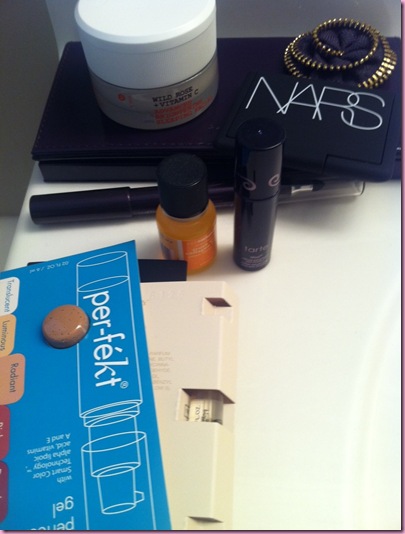 I'm kind of weird about buying makeup. As in, I almost never do it. My makeup routine is pretty basic –on the days I teach, I'll just wear SPF moisturizer, concealer and eyeliner. I tend to wear the same eyeshadow palette and bronzer, and replace eyeliner when it gets down to a too-short-to-sharpen little stub. It got to the point where I needed to replace quite a few things at once, so I got some old faves (NARS orgasm blush, tarte eyeliner) and a couple of new things (Korres night moisturizer and a tarte eyeshadow palette) to play with. LOVE the rose moisturizer so far.
For bfast this morning, I defrosted some fruit (Very Cherry Berry mix from TJs) and stirred in a container of goat's milk yogurt, half a scoop of Sun Warrior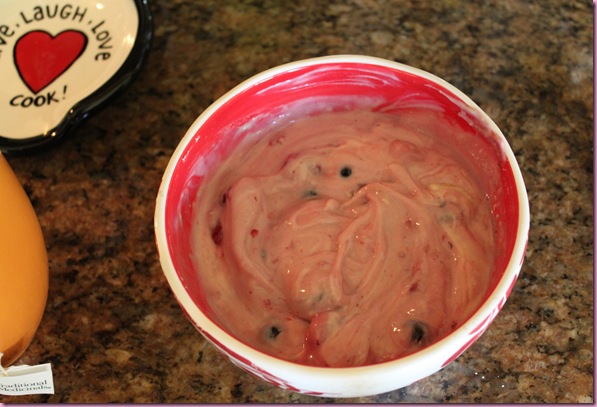 an enjoyed it in a waning almond butter jar.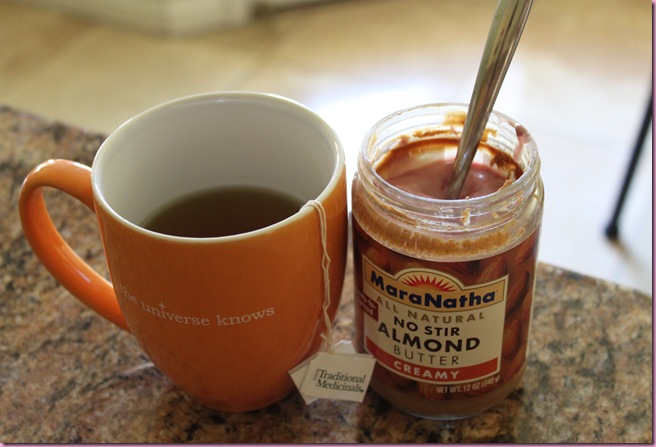 Homemade fruit yogurt with a little extra boost of protein + healthy fat 🙂
Off to take Bell for a walk and heading to the squadron for a fini flight.
Have a wonderful day and I'll see ya later!
xoxo
Gina
How often do you branch out with makeup products? Do you stick to old standards or switch things up a little?
What's your party eating style? I usually like to try little bits of everything and really eat the things I love. Last night, I was all about the goat cheese-stuffed dates. So good.
Something to read:
3 celeb trainers, 3 flat belly routines