Lots of athletic events going down over here for a 40-week pregnant chica.
Like a half marathon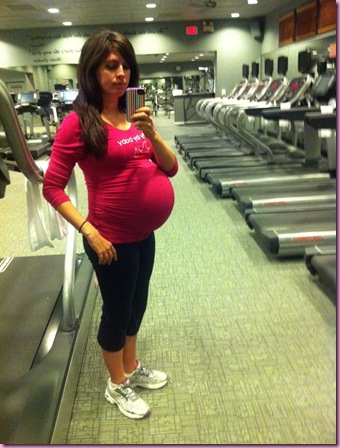 (or the one-hour walk that felt like one)
and an intense swim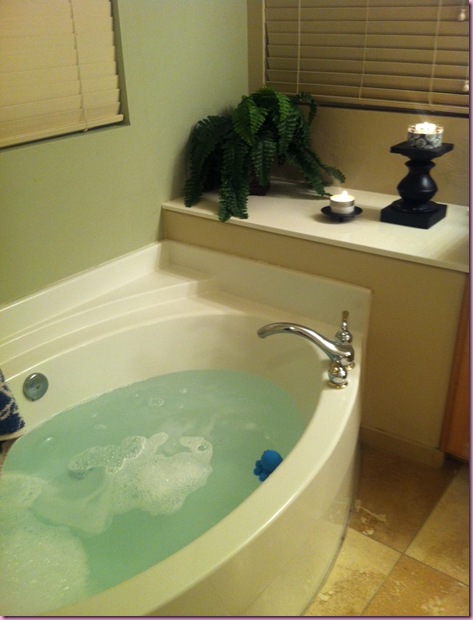 (aka the act of flipping from side-to-side whilst in the bathtub. The octopus thing is a thermometer so the water doesn't get over 100*).
You know.
As far as the walking thing goes, it's an equal mix of ungainly and amazing. It's challenging, but it's great way to help the baby ease herself into a proper position for birth, and I enjoy walking while reading the Kindle. The woman who ran the marathon at full term blows my mind. I've managed to stay very active throughout the entire pregnancy, with things only coming to a major slowdown in the past couple of weeks, but I couldn't imagine running 26.2 miles.
Is it possible to have contractions in your hips?
I Googled that this morning after a very long and painful night of contractions, back pain and hip pain. I found a few vague answers but was wondering if anyone else has experienced it. The really interesting tihng is that everyone experiences labor differently- some feel it all in their backs, for others it's like intense menstrual cramps (which is a lot like what I've experienced so far), others hardly feel it at all. Of course, I was really excited to think I might actually be going into labor this morning, but when I slithered into the bathtub and the pain melted away, it proved me wrong. It all makes sense that so many women choose to have water births (our hospital won't allow it- you can labor in the tub but have to get out before you push).
Trying to be as productive as possible over here so I don't go crazy waiting, I finally ordered the breast pump. The only reason I've been avoiding it: it's expensive –I always thoroughly research products that cost more than a couple hundred dollars- and the thought of being "milked" is a little strange to me. In the end, I'm sure I'll be glad I have it. I only leave the house to work 3 days each week, but it will be nice to build up a stash of milk in the freezer.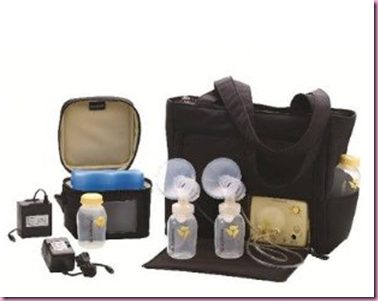 Medela
I probably won't be using the pump for the firs couple of weeks, but please let me know if you have any tips!
Dinner date and movie with Tom, since we never know if it will be our last date night for a little while 😉
Head's up: The above long-sleeved tee was sent to me from my friends at For Two Fitness, after I bought two tanks earlier in the pregnancy (remember this one?) and raved about them. The long-sleeve tee is a different material, which is a little heavy to me with my extra body furnace, but it's perfect for lounging or walking in. They have a ton of cute designs and sayings- a perfect gift for an expecting fitness-y friend.