2011 Gift Guide: For the mamas
This morning, I posted a little gift guide on the main page, but thought it would be fun to do a smaller one for moms-to-be and new mamas.
Here are some of the ideas I came up with:
1.) A chic diaper bag or tote
This Kate Spade one is on sale today for $179.. I think I need it…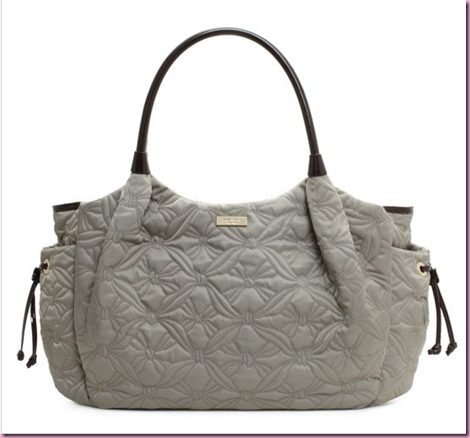 2.) A pedicure gift certificate. These are always oh so appreciated… but even more so when you can't reach your toes.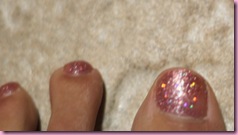 Another option: prenatal massage….
3.) A Snoogle pillow. This may seem like a weird gift idea, but I promise that it's a lifesaver for a pregnant chica. I even took mine to hotels with me and it helped my hip pain immensely. Tom will always hate it, but I will always love it.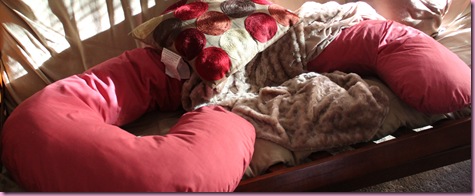 4.) A For Two Fitness tank. I ordered two (a purple and a pink) during the first trimester, and have worn them countless times. They're a fun conversation starter –so many people will come up and say "I love your shirt!"- and early on, it helped to make it more obvious that I was indeed "with child", instead of "with food baby."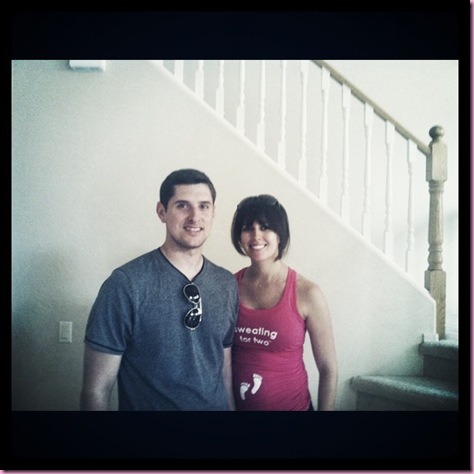 5.) Jewelry! It always fits 🙂 Go for a unique bangle, long necklace (which helps create an elongating effect with a baby belly) or gorgeous earrings.
Express always has amazing inexpensive finds: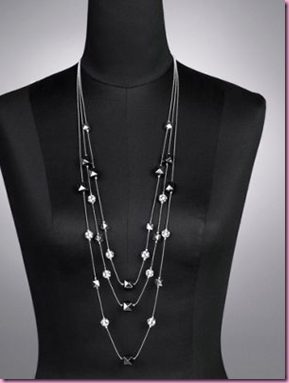 Source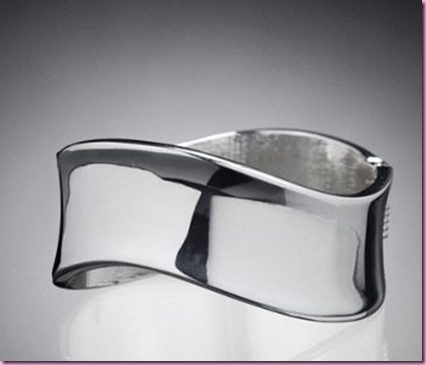 My maxi dress cuff– I wear it all the time
or even a more sentimental piece of jewelry, like this beautiful mama and baby pearl necklace my friend Jenna sent when we first found out we were expecting.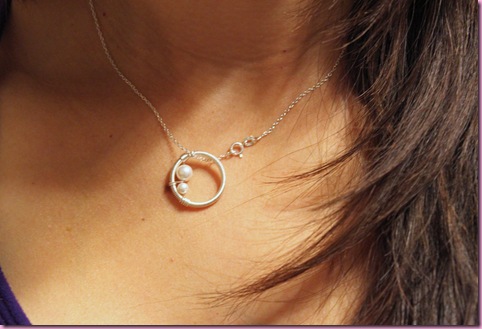 It made me cry when I opened it and I love wearing it- you can find them on Etsy
6.) A Kindle. Word on the street is that you're a 24-hour restaurant for quite a while, so having something to read and easy to update with new books is going to be amazing. I've had a Kindle for a little over a year, and it goes pretty much everywhere with me.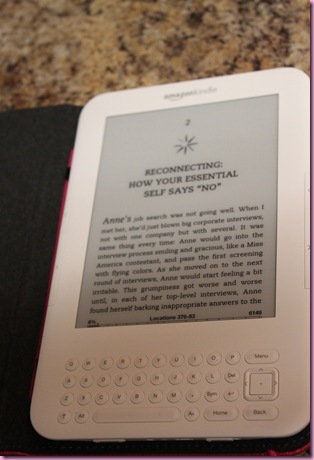 7. Help! I really think that this is going to be the best gift of all. Bringing over a hot meal, offering to watch the baby while mom takes a shower or runs an errand, company so that you don't go crazy from speaking in baby talk all day seem like they'll be pretty much priceless.
Cyber Monday deals:
–Aden + Anais: 25% off entire site (code: cyber2011)
–Babysteals: New steal every 2 hours!
–Baby Gap: 30% off (Code: hugecyber)
–Gymboree: 25% off everything
–Pea in a Pod: 30% off all redlines
–Rosie Pope: 30% off + free shipping (Code: THANKYOU11)
Any other gift ideas for new moms or moms-to-be?