Kinda looks like "fist pump"

Hey friends hey

How are you? Hope your morning has been lovely.
Since I was pretty stuffed from cookie dough and a hummus sandwich last night, I just needed a little sumthin' sumthin' for dinner.
Tea: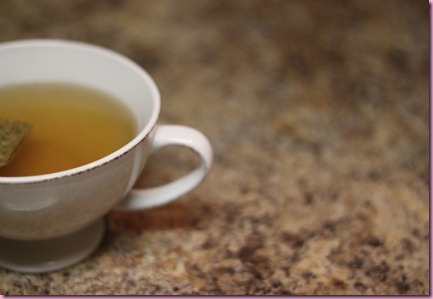 (ginjah!)
and spaghetti squash that my nana donated to the food stash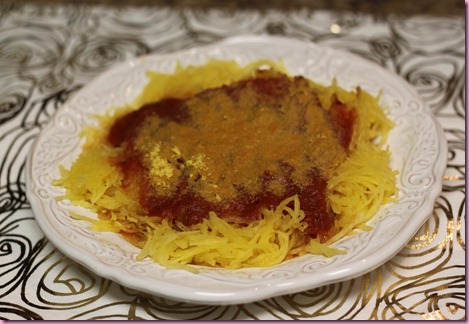 I topped the pasta squash with TJs marinara sauce and nutritional yeast.
For those of you guys who haven't tried spaghetti squash or are a little intimidated, it's super easy.
Just cut off the ends and make a long cut down the middle
clean out the stringy innards and seeds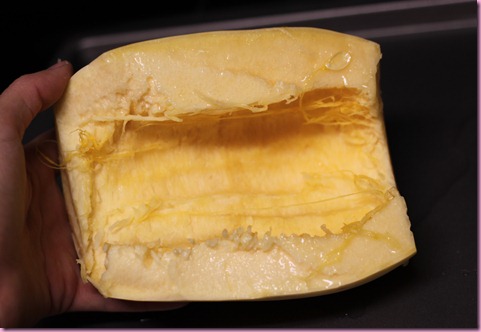 place face down on a cookie sheet with 1 in of water
bake for about 45 minutes at 375, adding more water about halfway through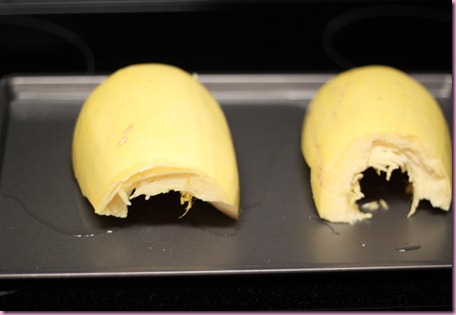 shred into pasta-esque strands using a fork and top to your liking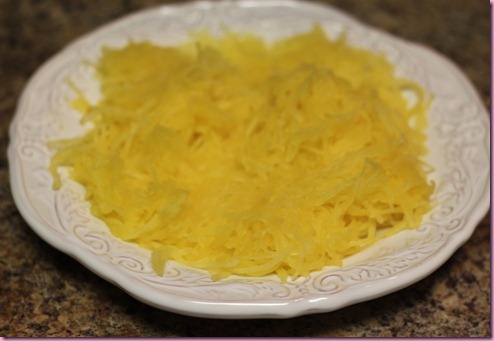 Deeeeelish.
This morning, my work friends and I are doing double workout aerobic classes together, so I packed up a breakfast cookie and this beauty for carbs in between: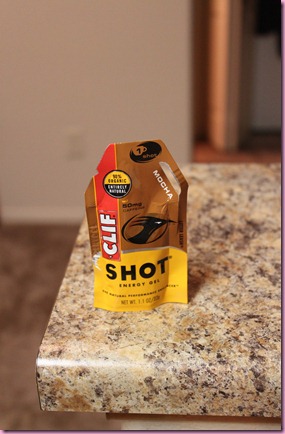 It's MY FIRST BODYPUMP CLASS EVER! I know that Julie, Tina and Katy are fans so I 'm really stoked about it. From what I gather, it's a choreographed weights class with a different track for each muscle group. Usually I do the weights thang on my own or with a friend, so it's definitely new for me to do it in a class setting.
Have you tried BodyPump before?
Other to-dos:
-Make macaroons (I predict a giveaway in the near future…)
-Film 5 minute workout video (we're doing yoga style this week)
-Start Christmas shopping? Nahh, I work better under pressure

Well I'm off to do the workout thang and I'll see ya later!
xoxo
Gina