Reader's request: different flour uses
Hi 🙂 How's the morning going? Hope you're having a great one so far <3
Yesterday, I was reunited with my beloved Paleo bread. I love this recipe because it's an easy way to get extra protein, healthy fats and fiber; the bread is also extremely satisfying. It's especially delicious with fresh fruit and almond milk, smeared with some butter and honey, or layered with guacamole, lettuce and tomato as a sandwich.
Almond meal is one of my favorite flour options, and since I've received a few requests for some different flour uses and benefits, I thought I'd share those today.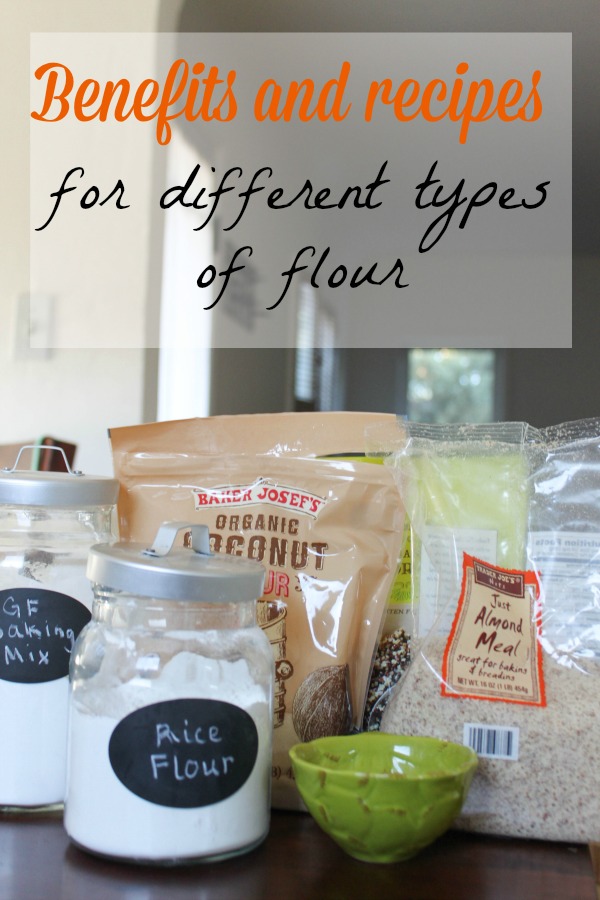 Some of my favorites, along with some benefits and recipes:
Spelt flour: I feel like this is a less dense version of whole wheat flour. It substitutes nicely for most types of flour, and gives an earthy whole-grain flavor.
Recipes:
Vegan almond butter chocolate chip cookies
Gluten-free baking blend: This one can be a little iffy as a substitute for white flour. You can buy a mix or make your own (my fave is here). Often, if your mix doesn't contain a binding agent like xanthan gum, you may have to add it yourself. Xanthan gum can be extremely pricey, and also can contribute to an upset stomach, so I'll sometimes skip it and use a bit of chia or ground flax instead.
Recipes:
Chocolate chip pumpkin bread (need to make this ASAP)
Almond meal: this is one of my personal favorites. It's inherently gluten-free and substitutes fairly well for any other flours. I've noticed that I usually need to add a bit more liquid for baking, as it's pretty dense, and also to expect a more hearty and nutty flavor. I especially love almond meal for breads, cookies, tart crusts and muffins.
Recipes:
Grain-free upside down apple bread
Oat flour: oat flour can be another great gluten-free flour option (if the oats are certified gluten-free) and easily made at home by girding oats in a high speed blender. Oat flour is best mixed with other flours -like half and half oat flour and spelt or gluten-free mix- for a smoother texture that will hold its shape.
Recipes:
Whole wheat flour: the classic never dies. I especially love the taste of whole wheat pizza dough, or especially wheat-y, seedy bread. This usually substitutes fairly well for other flours, as a lighter whole wheat pastry flour is also available.
Recipes:
Coconut flour: this is a flour that still makes me a little nervous (as I've had some coconut flour fails) but I enjoy experimenting with recipes using it. Coconut flour is extremely thirsty, so you'll need more liquid in the mix or dough. This is best mixed with other flours (like almond meal or brown rice flour) for many recipes.
Recipes:
Spiced cherry pecan granola bars
Maple chocolate chip zucchini bread
Brown rice flour: this is something else that I'll often substitute for wheat or white flour, as it has a light texture and mild taste. Brown rice flour can get a little crumbly, so make sure to add a binding agent like flax, chia or xanthan gum. Brown rice is a great gluten-free option, and contains manganese, fiber and selenium, which has been suggested to aid in cancer protection.
Recipes:
Sweet potato chocolate chip cookies
Quinoa flour: this is another one that can be easily made at home. All you need to do is lightly toast it on the stovetop (it will turn a light brown color, make a pop sound, and become more fragrant) and then grind in a high-speed blender or coffee grinder. It's gluten-free free and a great source of protein. It has a soft, nutty flavor, and is especially wonderful in muffins.
Recipes:
12 treats to make with quinoa flour
Garbanzo bean flour: this one I have a volatile relationship with because I don't like things to taste too bean-y. Garbanzo bean flour provides manganese, iron and protein. The taste is absolutely lovely in the twin's socca bread recipe.
Recipes:
Gluten-free chocolate chip cookies
What do you use the most often for baking? Any awesome flour substitution tips or tricks?
Have an amazing day <3
xoxo
Gina
*Sending love and prayers to those affected by the tragic events on 9/11. We will always remember.