Almost like the real thing
To accidentally celebrate our Italy trip anniversary, we spent the afternoon in a spot we're determined to visit more often.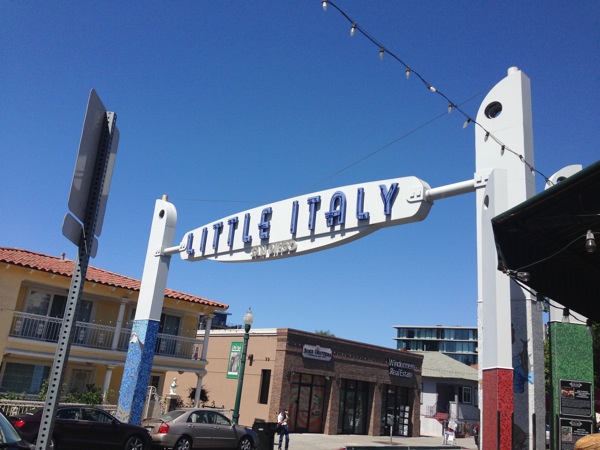 (Our travel agent commented on our Instagram that it was one year ago that we went to Rome and Positano. Some Italy tips are here, too! I've thought about it every day since; I'm itching to go back, and can confidently say it's my favorite place in the world.)
I knew it was going to be good when I got out of the car and heard a group of men arguing and joking boisterously in Italian.
My immediate thought, "Where is the pizza?"
Right heeeeere.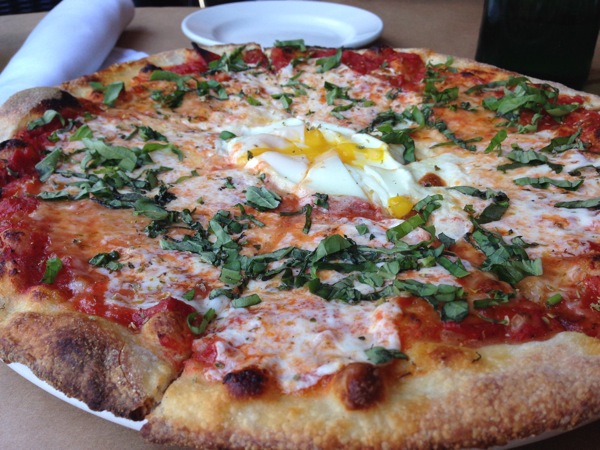 There's something truly magical about pizza with an egg cracked in the middle. In my mind, just for a little while, I could hear the live accordion music and remember the equally cheap and delicious house wine.
We also got this salad to share: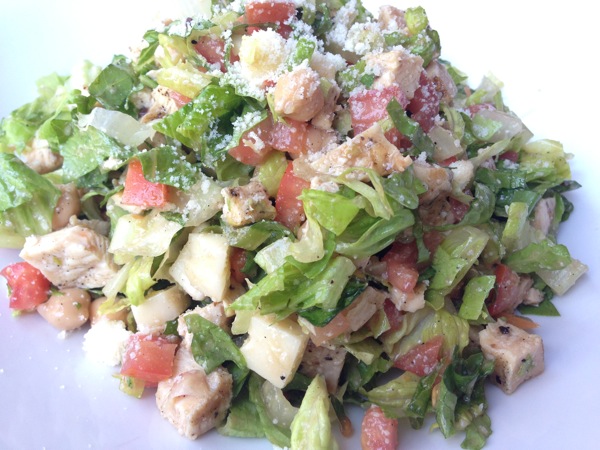 (romaine, chicken, chickpeas, house dressing)
along with calamari and cannoli for dessert. Insert lame "When in Rome.." joke here. 🙂
While I was looking for a place to park, I saw so many incredible shops and restaurants. Our mission: to make our way through them over the next three years.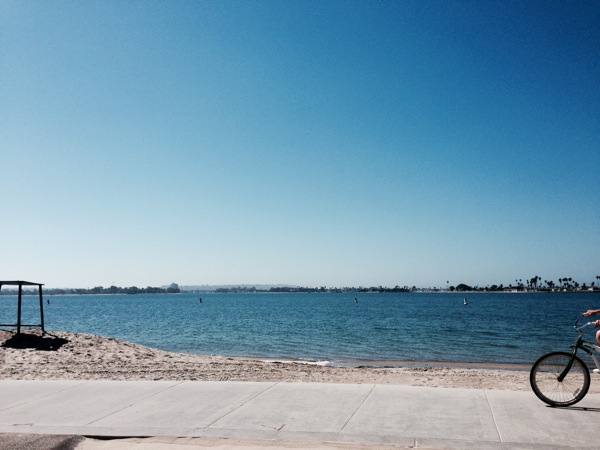 We also had a great morning at the park with Whitney and Wynston (who just turned one yesterday!)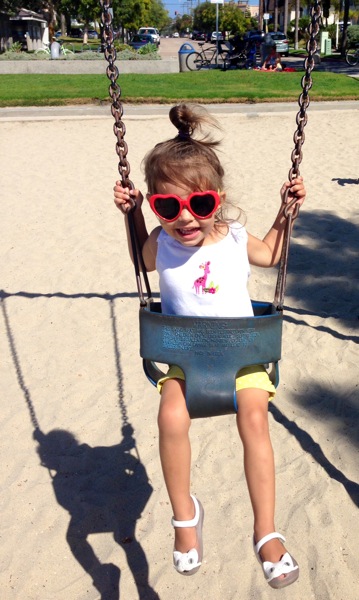 and making Playdoh statues.
I wanted to share a salad I've been enjoying lately, especially since it's a refreshing twist on the usual lettuce salads. I like to have a large salad at least once a day, whether it's for a meal or side dish. The other day, I picked up an awesome kale and dulse salad from the co-op and was instantly inspired to use the bag of dulse that's been hanging out in the pantry,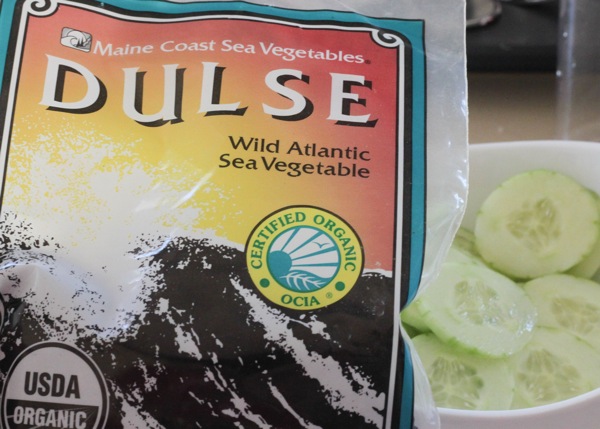 I sliced a peeled English cucumber into thin slices,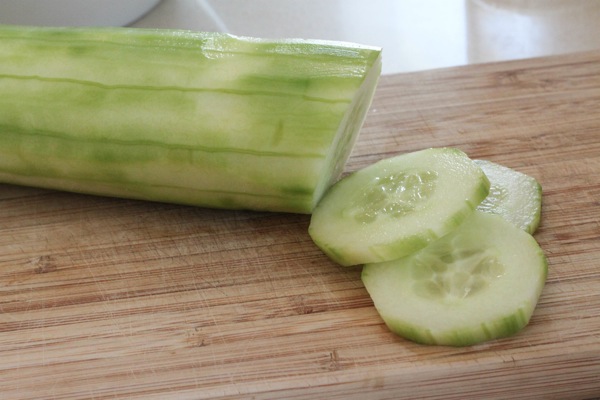 and then added 1 tablespoon white vinegar, 1 tablespoon olive oil, salt, pepper and sesame seeds. Super simple, and very delicious.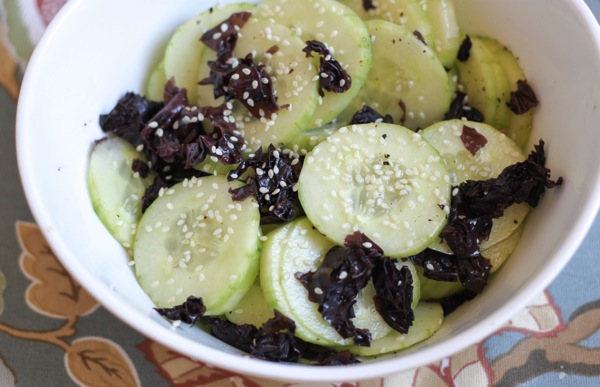 I ate a ton of dulse while I was pregnant -it's very salty and a great source of iron- but it had fallen off the radar for a while. It was nice to be reminded of how great it is on salads as a boost of flavor and nutrients.
Hope you have a wonderful night!
xoxo
Gina
Any Little Italy faves here in San Diego? Have you tried dulse before? Are you a seaweed fan or notsomuch?