Review: Advanced TurboFire DVDs
As you guys know, I'm a huge fan of "the fiyah." I just love workouts that can be done at home with minimal space and equipment- I'm always looking for ways to spice up my at-home fitness routine. Some faves are: Zuzana ZWOW workouts (I used to LOVE BodyRock, but since she left I'm not really a fan anymore), Insanity, Pop Pilates, Physique 57, Winsor Pilates (old school, but amazing), Zumba and of course, Turbofire.
I first tried the DVDs a couple of years ago following Insanity. I was instantly hooked. Since then, they've remained a regular component of my workout routine. After we had Livi and I could workout again, was excited to bring them back into my life.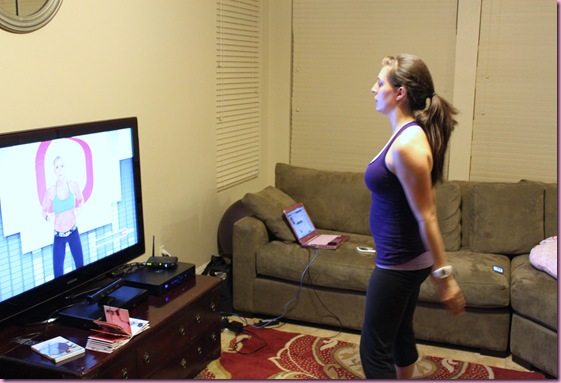 I did a few of the workouts early in my pregnancy, but only did the EZ -don't be faked out by the name- DVDs and modified the HIIT intervals so they were lower intensity and low impact. One of my favorite aspects of the DVDs is that Allie (the girl on the far right) provides low impact modifications throughout all of the workouts, so if you're just getting started, you have someone to watch.
If you're interested in the regular Turbo DVDs, here are some posts I've written about them: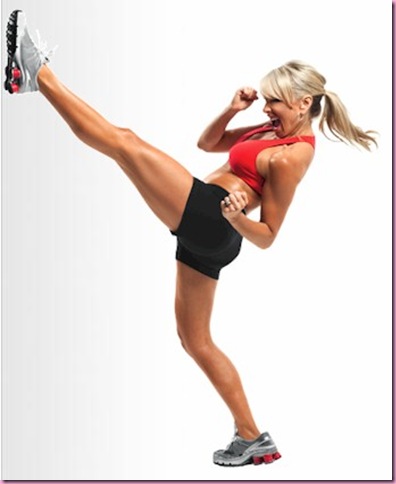 Basically, I have a girl crush on Chalene Johnson.
She's inspirational, easy on the "cheeze" (I don't get sick of what she's saying if I've done that particular DVD many times), picks great music and choreography. TurboFire really challenged me and since I've been doing the DVDs for so long, I decided to order the advanced DVD set.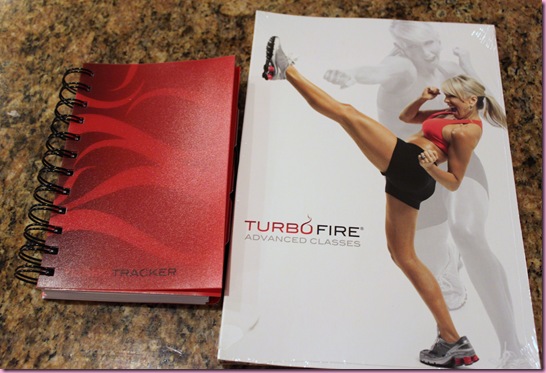 Here's what the advanced set includes:
–Fire 60: This DVD KILLED ME. The only thing that kept me from turning it off was the fact that the combos were fun and different than the other DVDs, and Chalene said towards the end, "We've been to war together! Don't quit on me now! Give me everything you've got" so I had to listen 😉 I burned a little over 600 calories doing this DVD, but considering the time commitment and varying nap times, I'm not sure how much this DVD will be used. My favorite Fire DVD is 45 and always will be.
–Stretch 10: A lovely stretch. I've actually used this DVD a few times at night after a day of teaching to stretch before bed. Per usual, she talks throughout the stretches so you can hold it a little bit longer and I like that it's very low key and relaxing.
–Upper 20/Lower 20: Both of these workouts utilize resistance bands and high reps for muscular endurance. The lower body workout really got my booty and outer thighs- I loved it and thought the exercises flowed really well together. The upper body workout wasn't anything crazy: bicep curls, lateral raises, overhead presses, etc., but I still got a nice burn from it. I'll use the lower body workout more often than the upper body one.
–HIIT 30: My favorite of the group. HIIT is INTENSE, which is why you shouldn't do it everyday, but I feel like 30 minutes is the *sweet spot* of cardio time for me. It's long enough to really get my heart rate up and get in a good sweat, without taking a huge chunk out of my day. I love this DVD because includes the same plyometric movements that you're used to from the other HIIT DVDs (lots and lots of tuck jumps) and while it kicked my booty, it wasn't too much. I felt energized after this workout and could feel my slightly elevated heart rate throughout the rest of the day.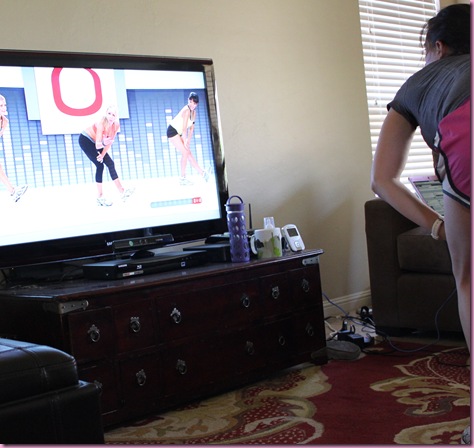 The verdict? I definitely recommend adding these to your TurboFire rotation, especially if you've had the DVDs for a while and are looking for a refresher. I'll keep doing them and when I travel, I'll always add a TurboFire DVD to my suitcase. They make fantastic hotel workouts.
Some things to keep in mind:
-They do involve choreography, so don't be afraid of learning combos. Chalene is extremely good at cueing and making sure you know what's next. Also, there's a "new to class" feature that breaks down everything slowly.
-The workouts are high impact and high energy. You have the option to modify as necessary, but be sure to check with a doc and consider your fitness level if you decide to add it into your routine.
Would you, or have you, tried TurboFire? What's your all-time fave workout DVD?
Hope everyone is enjoying their night! Time to make some tacos for dinner.
xoxo
G