Hi friends 🙂 How are you? Hope you've had a great morning so far <3
Madre's bday dinner was a blasty 😀
I wore the red new Loft dress with my eyeball bracelet
(and had to go back inside to get my wedding ring)
We were serenaded by mariachis (the best I've ever heard at a restaurant.. and they played Piel Canela, my fave)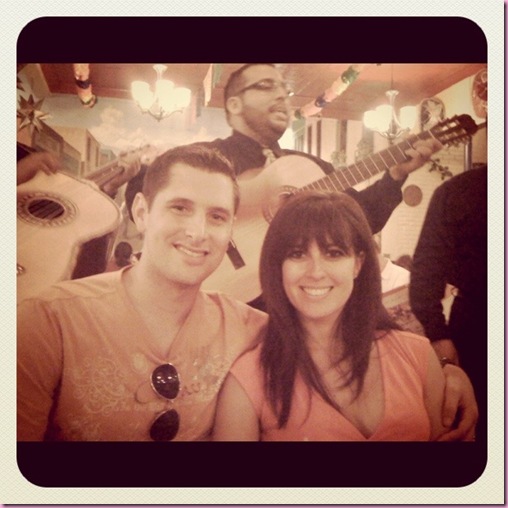 Mexican food was feasted upon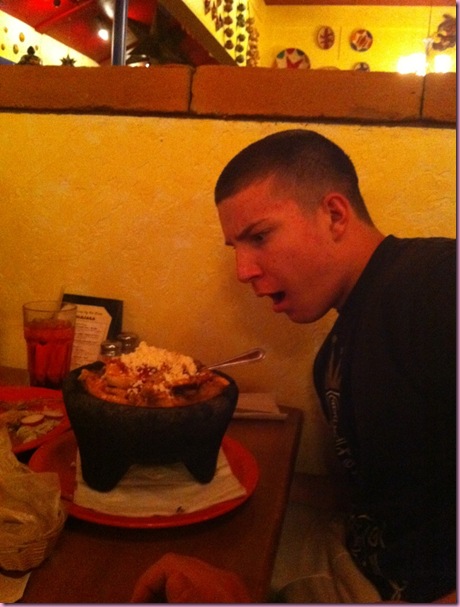 (Trev had an entire cauldron of seafood, meet and cheese)
and there were family, friends and cake.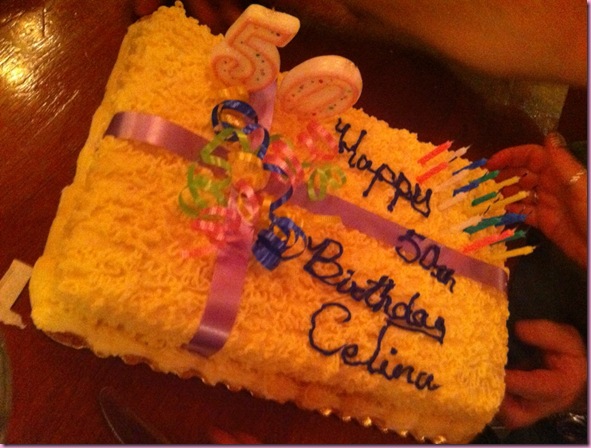 And then we all went over to madre's house, where I fell asleep on the floor with my Snoogle. I call that a good night <3
It's funny because lately all I've wanted is salty and savory food, but pancakes sounded sooooooo good this morning.
So pancakes it was 🙂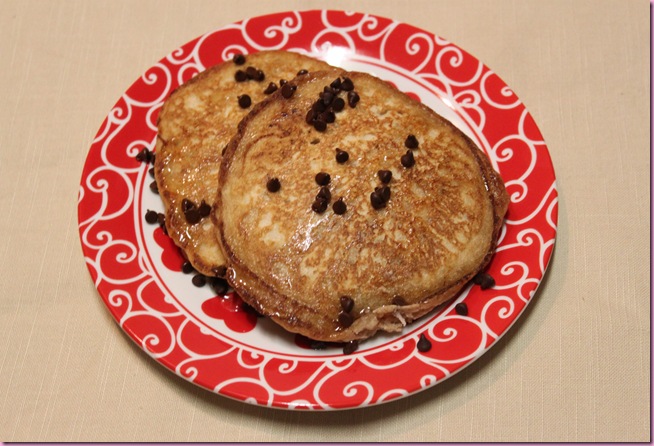 I made a gluten-free mix with:
-1/4 C brown rice flour

-1/2 T brown rice protein (I'm out of Sun Warrior.. wahhh)

-cinnamon, pinch of sea salt, 1 t vanilla

-1 egg white

-almond milk to thin it out

-1 T coconut
and cooked them in organic butter, topped with mini chocolate chips + a drizzle of maple syrup.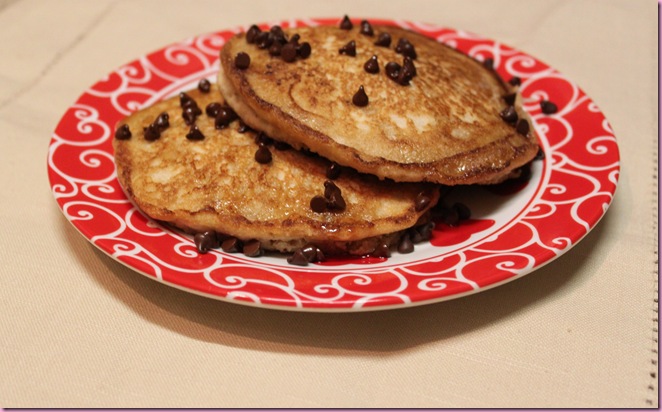 Perfection.
We're off to walk Bell, hit up the mall to see if Aldo will exchange my broken sandal and visiting my great-grandmother.
Have a wonderful day and I'll see ya this afternoon with this week's Summer Shape Up grocery list and meal ideas 🙂
xoxo
Gina
Something to read:
–7 reasons to do interval training
–Why raw sprouts may be the riskiest food in the supermarket