Setting it up for Shape Up success!
Hi friends! Hope you're having a lovely afternoon, and hope that those of you who are off work today are relaxing and enjoying! <3
Behind the scenes, Anne and I are working to get everything together for Winter Shape Up launch, exactly one week from today! If you want your workout schedule in advance, please sign up below and I'll email it out Friday. (You also get a free 30-day meal and fitness plan for signing up.)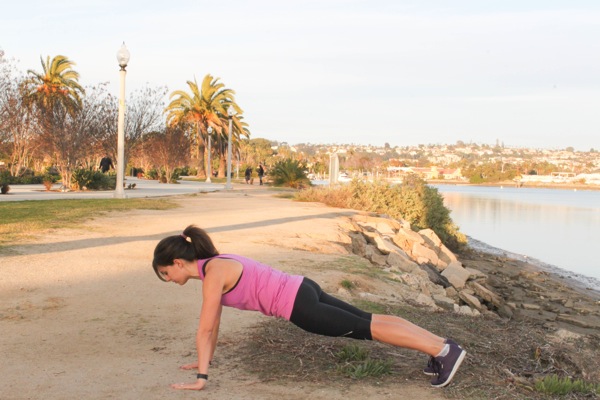 I took the photos for the Week 1 workout yesterday. I felt like a giant goober out in the wilderness with my self timer, but no one gave me a second look. It brought back memories of when I'd lug my yoga mat and tripod around Sabino Canyon in Tucson, and a few people stopped to watch or ask what I was doing. Here, I think it's more "normal" to be a weird fitness person? 😉
Behold, the most yoga I've done lately.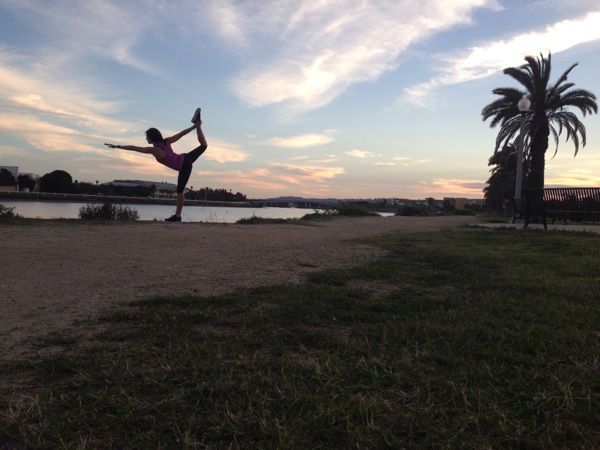 Liberty Station is definitely one of my favorite places.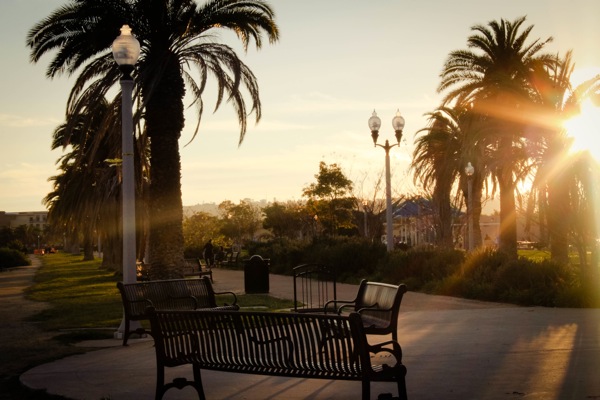 So I've received a few questions about Winter Shape Up, and what to expect for this year's challenge. It will be very similar to Summer Shape Up with 4 weeks of FREE fitness and meal plans from Anne (a Registered Dietitian) and myself (certified group fitness instructor, personal trainer, and weight loss specialist). We have some full-length videos (thank you to Grant Hunker for filming and to Sara for being my modifier) in addition to the usual giveaways, private Facebook group and surprises.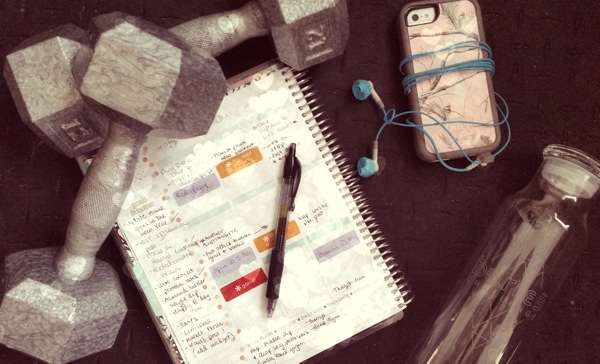 All of the details will be up Monday morning, but here are some things you can do this week to set yourself up for Shape Up success:
1) Clean out your pantry. Assess which clean staples you may be missing so that you can stock up appropriately on healthy goodies for the upcoming weeks. Some things I always like to have in my pantry: coconut oil, almond flour (or any whole-grain flour for baking), tomato sauce, black beans, spices/seasonings, quinoa (or a whole grain you love like brown rice or oats), nuts/seeds, a vinegar you rove (balsamic and apple cider are my faves), almond butter, and natural sweeteners (maple syrup, honey and dried fruits).
2) Grab a small notebook to track your eats and workouts for the challenge. This isn't mandatory, but I find it helpful to look back and assess patterns or habits that lead to success.
3) Pick out a large water bottle you can tote around with you as a reminder to fully hydrate.
4) Determine your workout plan of attack. Are you going to do the workouts at home, or at the gym? What about cardio? Think about available options and how you'll be able to plan. With the exception of some cardio workouts, ALL of the workouts can be done at home with a set of dumbbells.
5) Find a buddy! Enlist a friend to join in the fun. While you will have TONS of virtual support here and on Anne's site, it's fun to do the workouts with a buddy. Some of my favorite WSU pics from last year were the groups that met together to complete the workouts.
Are you joining in the Shape Up? Do you have a partner or friend to join you?
What do you think is the biggest factor that influences your fitness and healthy living success? For me, it's definitely having a variety of healthy options to choose from, and motivation. Since I do a variety of classes and workouts, I don't get bored and usually feel excited to teach or train.
So excited for next week!
Have a wonderful night and I'll see you in the morning. <3
xoxo
Gina