Shake up your leg routine
My legs are SO sore today.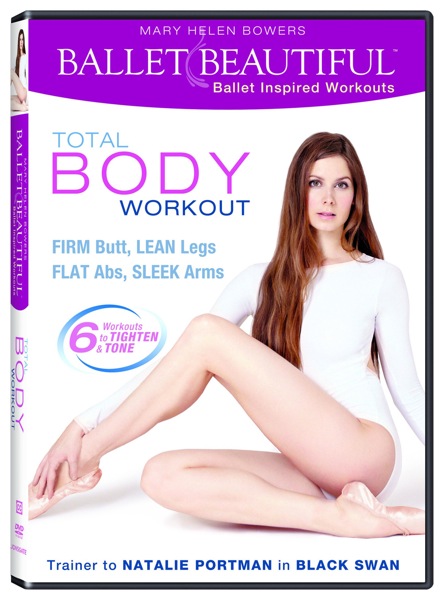 I blame the gorgeous girl above, aka Mary Helen Bowers. After getting a taste of her Ballet Beautiful workout at the Reebok event, I was intrigued to give a full a class a try. Amazon Prime streams some of the workout DVDs for free! So when the Pilot got home for work, I headed into the garage, propped up the laptop, and got in a workout that made my legs beg for sweet mercy. Even at my mom's house later last night, I was still a bit noodle-legged (<–the sign of a seriously intense workout).
Here is my thought process during the workout:
-She really looks like Amy Adams. I need to really watch Enchanted with Liv sometime soon. 'How does she knooooowwww you love her?'
-Ok, this is burning. Really. Burning. Fiery.
-Ohhhh, ok, good, we get to stretch in between.
-Please don't say 'stretching makes your muscles longer.' She said it. Face palm.
-Ok, burning again. I didn't even know I could isolate my glute medius like that.
-Realize she's wearing a WHITE leotard. It takes a magical talent to be able to flawlessly pull off a leotard, let alone a white one.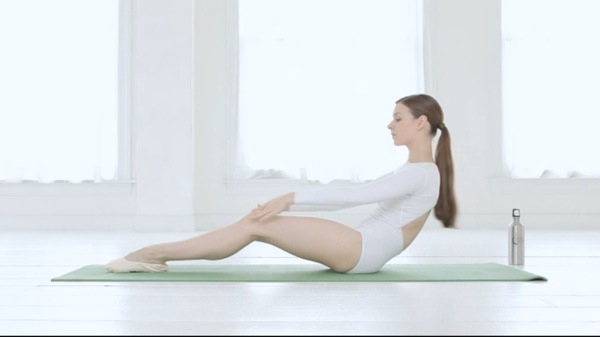 -Too much counting.
-I feel like a ballerina! [Flashback to my short-lived ballet days]
Remember this video, which makes me laugh and distract myself. 
-Stretch. The end.
The verdict?
It was a GREAT workout. I loved that it was easy to follow, MHB was kind and had a friendly demeanor (aka not the least bit condescending even though she danced with the NYC Ballet for 10 years). It was set up well with logical transition, and included entirely new-to-me moves that killed. One of my favorite things about this workout is that it's very different from barre. Th obvious thing is missing (the barre), but the movements also utilize more full range of motion exercises, which makes them more challenging. I especially loved (hated? haha) the bridge series. I can tell I'll definitely check out the other videos and come back to the moves in my own training. Since we don't have a barre studio (yet! SD has quite a few), I'm always looking for barre options to do at home.
I found myself wishing that she would count less and coach more. I know she does a lot of one-on-one coaching and training, so her individual style could be totally different, but I would have loved more form cues and/or modifications. All in all, I give it a B+ 🙂
After my workout, we all went over to the madre's for dinner. She made a legendary spread of corned beef, potatoes, and carrots in addition to lime soda floats, Waldorf salad and soda bread. We also had the cupcakes, salad and more soda bread that we took over. You can never have enough 😉
The evening ended with us watching a little bit of this:
and little Liv was totally entranced. She loved it!
This morning, it's time to clean up the vacation and unpacking mountain that is slowly eating our house. 
See ya later with a healthy yet decadent snack recipe.
Hope you have a wonderful day <3
xoxo
Gina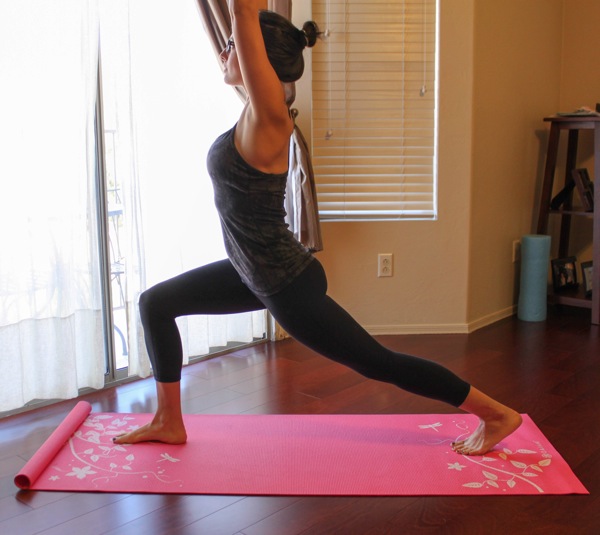 Today's tip:
Some of my tips to shake up your leg routine:
-Experiment with a different style. I notice better results when I combine traditional strength training with other fitness modes, including yoga and/or barre. Pilates is always a great way to change things up if you're looking for something new. Back in the day, the much lower calorie burn would hinder me from doing lower-key workouts like yoga. Here's the thing: if you go too hard without adequate rest, adaptation and burnout can occur. It's a smart idea to alternate workout intensities by the day. 
-Choose new exercises. If you usually do one type of movement (like a lunge), google to find a quick variation, like a lateral or curtsy lunge instead.
-Add cardio burning leg blasts in between each set. Some favorites: jumping lunges, vertical jumps, squat jumps with a rotation, sumo burpees.