Hey guys! Happy Fashion Friday 😀 Hope you're having a wonderful morning <3 I'll be back later today with the fashion style I'm loving this week 🙂
Last night, bootcamp was amazing -I love teaching that class- and I met the pilot at home for a 15-minute dinner: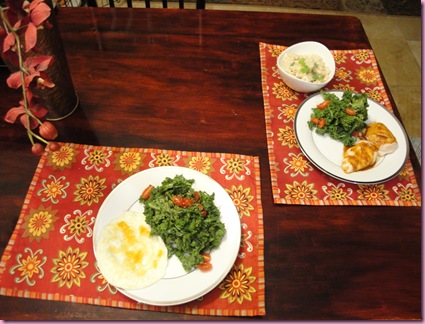 Here are the steps for this 15-minute meal:

-Pre-heat oven to 375* and start boiling water for the pasta

-Add the chicken to the oven with Newman's Own Mesquite-Lime sauce and set timer for 15 minutes

-Add the pasta (I used 1.5 servings of brown rice penne) to the pot to boil

-Start the salad: I massaged some kale in a large bowl with Garlic Gold vinaigrette, extra virgin olive oil, rice wine vinegar, Garlic Gold crunchies, sea salt, cayenne and grape tomatoes

-Heat a skillet for the egg- I wanted an eggstada for my protein since the pilot was having chicken; check the pasta, drain it and spray with olive oil so it doesn't stick

-Add the pasta back to the pot, reduce heat to medium and add 1 T butter (I used Earth balance) and 1/2 C almond milk

-Crack eggs into the egg skillet (3 egg whites for me)

-Add a handful cheese of choice to the pasta (he likes parmesan), stir quickly to melt the cheese, and black pepper

-Flip the egg

-Plate everything up 🙂
Eggstada and kale salad for me: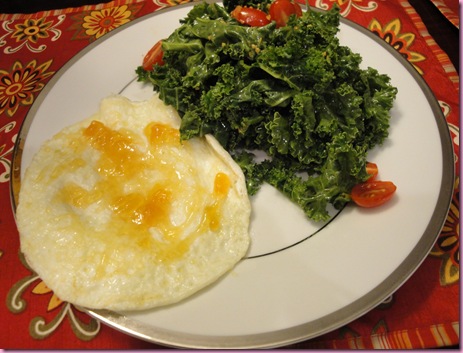 Kale salad, penne alfredo and mesquite-lime chicken for the pilot: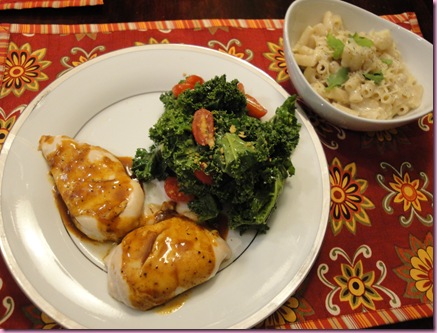 So easy and insanely delishhhh 🙂
Speaking of delish…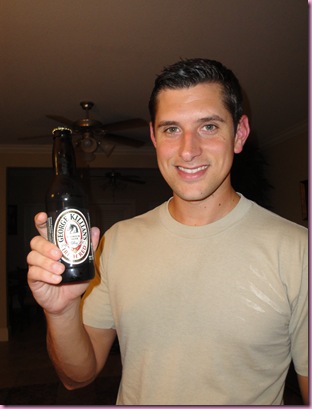 (I joke that it's his Band Aid colored shirt)
I also enjoyed a heaping bowl of peach protein ice cream for dessert 😀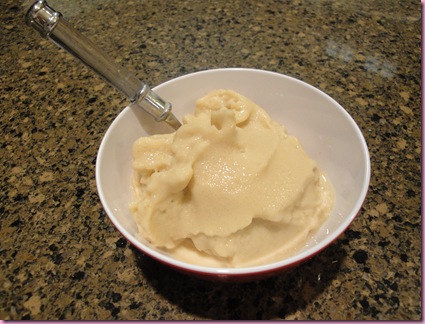 Amazing.
We also filmed this little video for ya'll so that you can kind of get an idea of what TurboFire is about. (This is the Fire 30 video I reviewed yesterday)
*Keep a lookout for a special cameo somewhere in there 😉
Pretty fun, huh?
See ya later today with that Fashion Friday post <3
xoxo,
Gina