Welcome to the bloggy family
Hey guys! Hope you're having a wonderful almost-Friday 😀
Today was a dreary day in Valdizzy: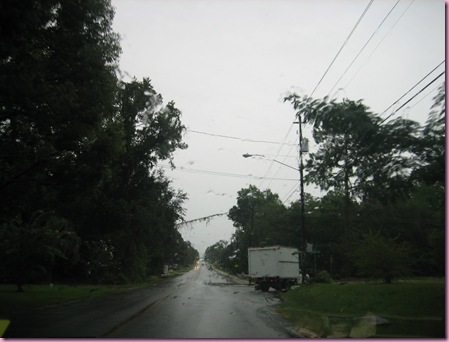 But has actually turned into a fantastic day so far! Whew! Such a relief after the hellacious 72 hours I've been through wrangling fighting puppies.
I had the best kind of sludge.. because it was PINK!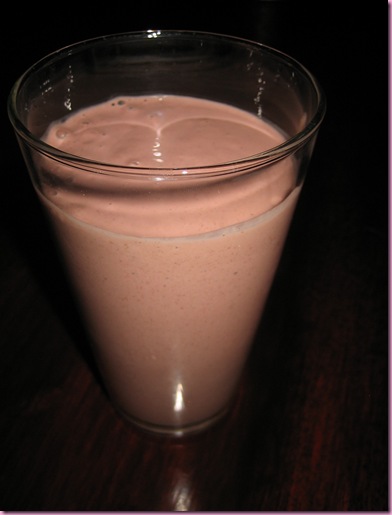 It was a almond butter and jelly sludge!
1 cup hemp milk, 1 nanner, frozen raspberries, almond butter, brown rice protein and Vega-licious
While it was totally scrumptious, it just didn't hold me over. 20 minutes after eating it, I was still hungry so I grabbed an Ezekiel with a little organic butter and cinnamon.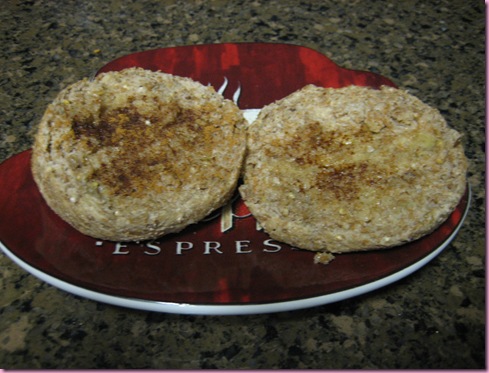 Muuuuuch better. It was a pretty hefty bfast for me, but what can I say, I was hungry so I ate 😀
After that, I decided to run some errands and saw this funny creepy crawler while I was getting in the car: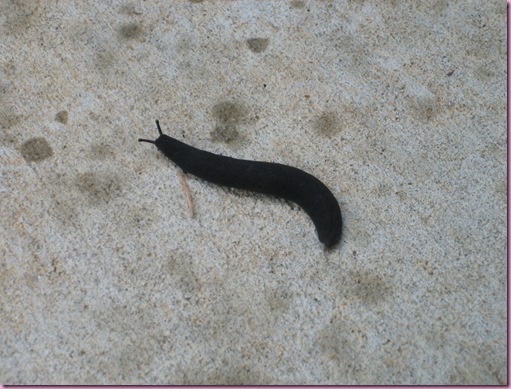 What are you, little thing??? It was rainy, so I'm thinking it was some sort of snail/slug creature but I have no idea.
I hit up Targizzle to get a sound machine because I haven't been able to sleep to save my life lately. The pilot sleeps in our room with Viesa and I sleep in a guest room with Bella. I like having a TV in there –no TVs in our bedroom- but in our room we have an alarm clock that plays sounds throughout the night (like rainforest, waterfall, ocean, rain, etc). I bought it when the pilot was deployed last time, and now I'm pretty sure I can't sleep without it.
So today, I bought a smaller and less expensive one to have in the guest room with me and to take to school.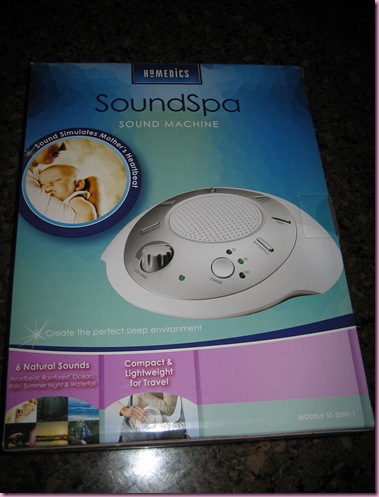 Hopefully it'll do the trick! I can't sleep in total silence.
I stopped to get this: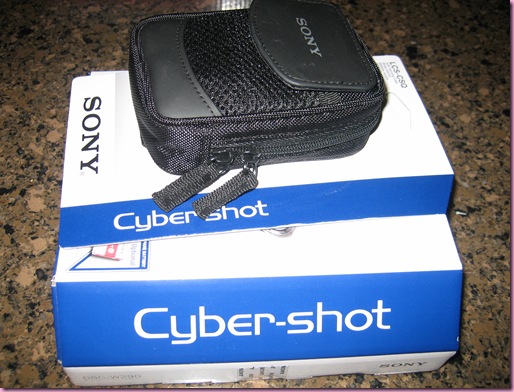 My camera came in, so I picked it up at Best Bizzle. A Sony Cybershot 12.1 Megapixel Camera and a heinous camera case since the cute ones wouldn't fit it.
I really, really, REALLY had my heart set on the pink camera, but this one isn't offered in pink and it's a much better camera than the pink one :/ The pilot said it was my choice, but I picked the silver one. I felt like such a grown-up picking an electronic based on what it does rather than the color choices 😉
The silver's pretty classy though: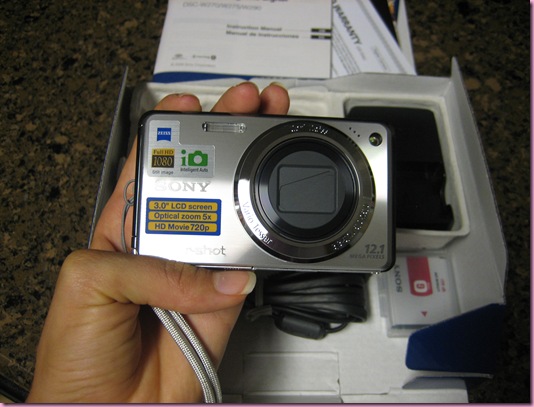 Welcome to the bloggy family, little camera. I see crystal clear pics in the near future 😀
After I got the camera, my friend Ash called (who's an esthetician and I love to go see her for massages and facials) and told me the spa was dead and asked if I wanted to come in and get a facial. Ummm, is the pope Catholic? OF COURSE I wanted a facial 😀 So I got an hour long beautiful facial and lifting/firming mask and chat sesh with Ashley. It was pretty much the best thing ever and much needed after this week's insanity. Like I said, today has been pretty bueno.
I'm off to make some lonchi and then clean the casa before hitting up the gym.
Hope you all have a great day!
xoxo,
G