Squatember Workout Challenge
Hi friends! Happy almost-Friday and Happy September! Our month is already off to a great start because we're hitting the road to Tucson to hang out with the fam before Liv heads back to preschool next week. I've loved having her home during the day (she did some fun day and half-day camps throughout the summer but also had weeks just at home) but she's excited to be back with her friends. She tells me that she misses her best friend every day. Pray for our 7 hours in the car. I have no clue how this is going to go.
This weekend, we'll be swimming in my dad's pool, swimming in Mexican food, and enjoying time with everyone + Meg's cutest baby bump. I can't wait.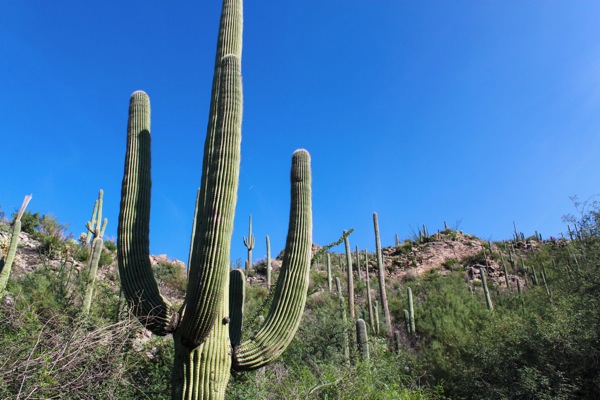 So how about a little September workout challenge? For the past few months, I've really been focusing on building strength and sculpting my legs. Most of us know that the key to defy booty gravity and build lean legs is squats and lunges, but how about adding some heavy weight, cardio intervals, and changing up the exercises?
Here's a little Squatember workout I put together that I'll be doing at least once a week (maybe twice depending on the new PBB workouts I'm testing) throughout the fall.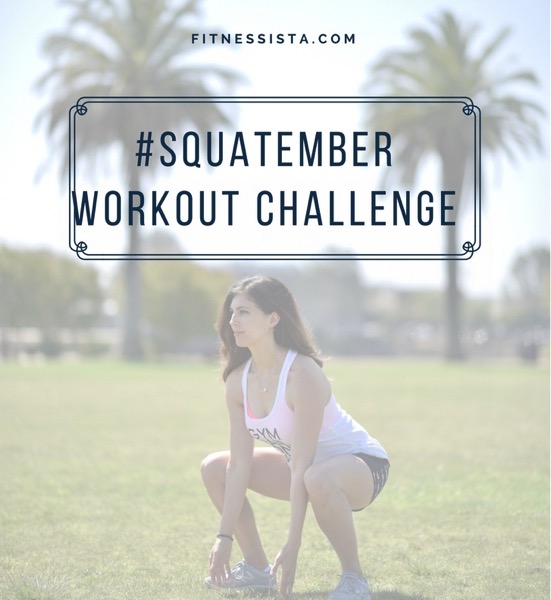 Will you join me?
(As always, check with a doc before making any fitness changes. Honor your body and modify as needed.)
Here's the workout:
Warm up, 5-7 minutes, cardio of choice. You can do this briskly walking, jogging, on the Stairclimber, spin bike, rowing machine, anything to warm up those legs and elevate your heart rate.
Alternate:
4 sets of 10 heavy squats: use either a barbell or pair of dumbbells. If you need to, warm up with a light set before adding in your weight. Your goal is to really be struggling to finish the last rep of each set.
30 seconds squat jumps: make sure to land with soft knees and exhale to spring up. If you're pregnant or want to keep it low impact, eliminate the jump. Try quick bodyweight squats instead.
Superset (3 rounds):
Single leg lunges x 10 each: you can place your back leg on a stability ball, bench, or TRX strap. Watch your front knee to make sure it doesn't extend past your front toes and keep your torso upright.
Walking lunges x 10 each: make sure to set up your lunge before you sink down. Take a big step, and watch your front knee. Option to hold a kettlebell or pair of dumbbells.
30 seconds jumping lunges: land with bent knees and exhale to switch sides. If you'd like to keep it low-impact, do stationary lunges on one side for 15 seconds and switch to the opposite side.
Circuit (x3 rounds):
BOSU hip raises (heavy plate on hips) x 15: for this one, your head and shoulders are on the BOSU and your hips are on the floor. Bend your knees to plant your feet on the floor. As you exhale, squeeze your glutes and lift your hips. This is a great pregnancy exercise if you skip the heavy plate (bodyweight only) and if you're comfortable getting up and down from the floor. If you're uncomfortable getting up and down, do some light deadlifts instead, taking a wider stance to make room for your baby belly. 🙂
Weighted step-ups (10 each): complete your step-ups on one side before switching to the other side. Hold weights only if you want an additional challenge. To take it to the next level, as you step up, bend your knee up to a balance before stepping down.
30 seconds kettlebell swings: make sure that this movement is coming from your GLUTES, not your arms. The kettlebell (or dumbbell) should stop at chest height, and every time that swings up, it's an exhale. For more tips, check out this video.
Every time you complete this workout, be sure to leave a comment below or tag me in your IG pics (@fitnessista #squatember)
You never know when I'll do a sneaky giveaway. 😉 Speaking of sneaky giveaways, congrats to the winner of yesterday's, who will be getting a charcoal mask: Casey! (Check your email later this am to claim your prize!)
Are you joining in the fun? Our booties say thank you in advance.
xoxo
Gina
PS. the Pilot and I did a Facebook Live post in partnership with Blue Apron if you'd like to check it out! it includes a discount code for 3 free meals if you've been wanting to try it out.