Winter Shape Up 2016: Week 4 + Sabra giveaway
I can't believe we're in the final week of Winter Shape Up! (Check out the intro post here for all of the details. Your week 4 meal plan is live here, too!)
Your goal for this week: hit it with the same intensity that you had when you started! You can see the finish line up ahead.. time to sprint to the end! You've got this. <3 If you haven't been following the challenge this year, I have a goal for you: try ONE of the workouts. Your choice! Maybe you'll want to join in next time, or if anything, it's a fun way to spice up your routine this week.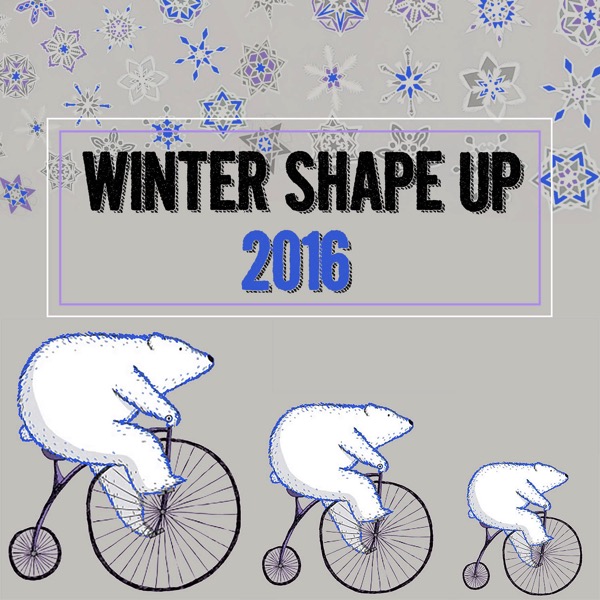 Before we get going, a huge congrats to the winner of our Chex goodie package giveaway: Laura N.! (Check your email and we'll get your prize on the way!)
A very special thank you to all of our sponsors: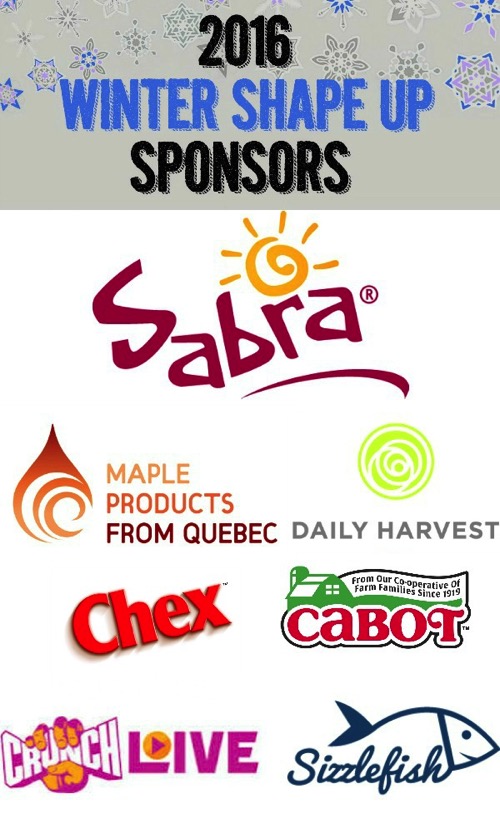 Cabot | Sabra | Sizzlefish | Pure Canadian Maple Syrup | Daily Harvest | Gluten Free Chex | Crunch Live (use code WSU30 to get a free 30-day trial. After 30 days it will roll over to a membership at $9.99, but can be canceled at any time)
This week's featured sponsor is Sabra, makers of our family's favorite hummus.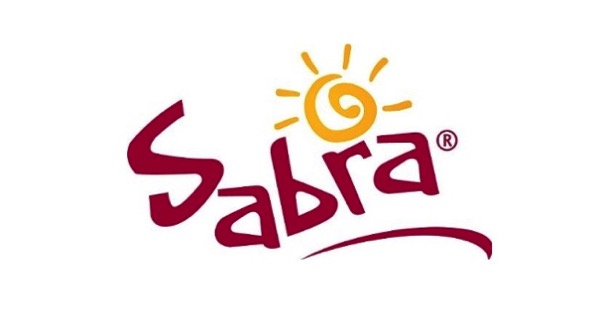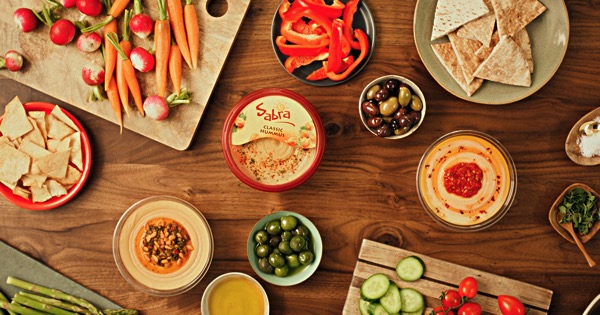 We have been watching a LOT of basketball ('tis the season!), and Sabra is one of the perfect couchgating staples. I slice up some veggies, add some Sabra hummus to a bowl, grab some crackers, and healthy munchies are served. We also love the pretzel dipper packs, and to use Sabra in lunches and appetizers. One of my all-time favorites is this eggplant pizza!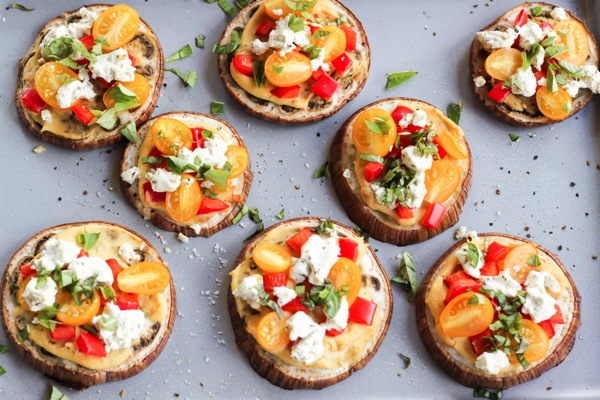 One very lucky winner will win a case of Sabra hummus in assorted flavors plus a $50 Visa gift card! All you have to do is check in below with your workouts each day to enter.
Here's what the final week of workouts looks like: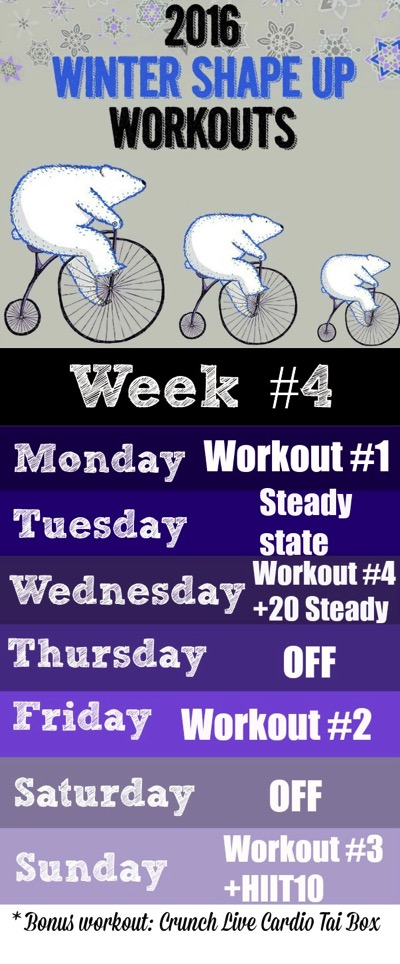 Links:
HIIT10: 30 seconds HARD, 30 seconds of recovery for 10 rounds
Here is workout #4: a fun yoga-inspired strength workout.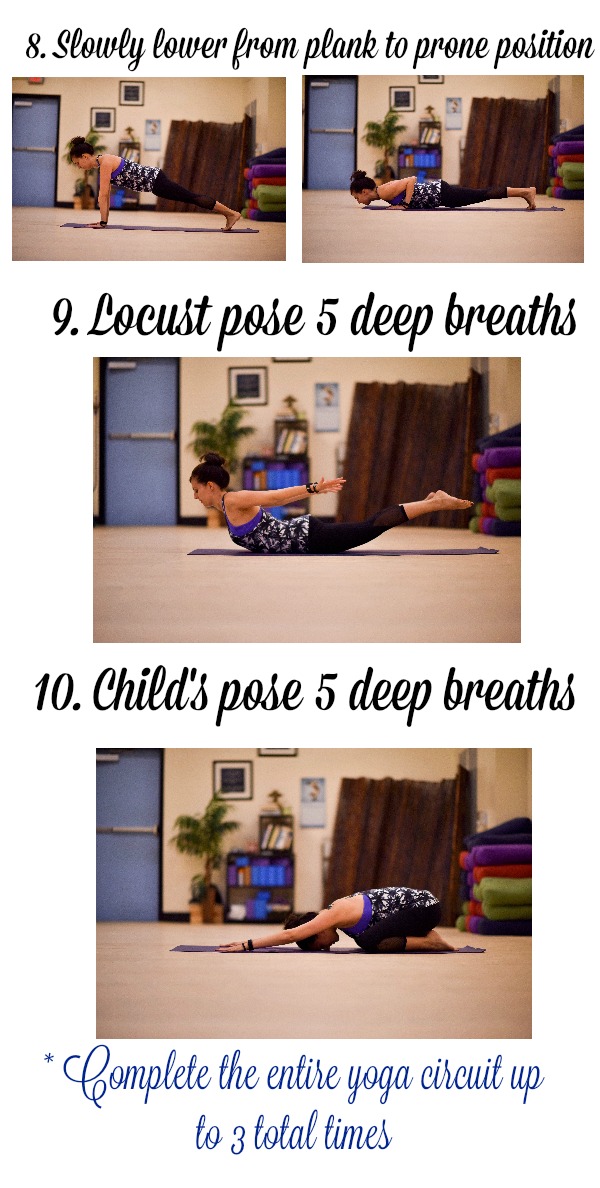 I don't recommend jumping into a solo flow if you haven't practiced yoga with live instruction. If you are a total yoga beginner (YAY!), I recommend hitting up a local class to get instruction for the basic poses. Yoga has a huge emphasis on proper alignment, and it makes a huge difference for safety (and enjoyment!) to make sure you're properly set up. If you'd like to do something else instead of Workout #4 above, you can substitute any of the previous weekly workouts or a Crunch LIVE workout of your choice. As always, check with a doc before making any fitness changes and honor your body.
Are you excited for Week 4?! Don't forget to send your sweaty pics along (@fitnessista @fannetasticfood #wintershapeup)
Keep up the amazing work!
xoxo
Gina
PS We're in Disneyland (wahoo!) so I'll be back blogging tomorrow. See ya then, friends. <3