Two pro chefs in our kitchen?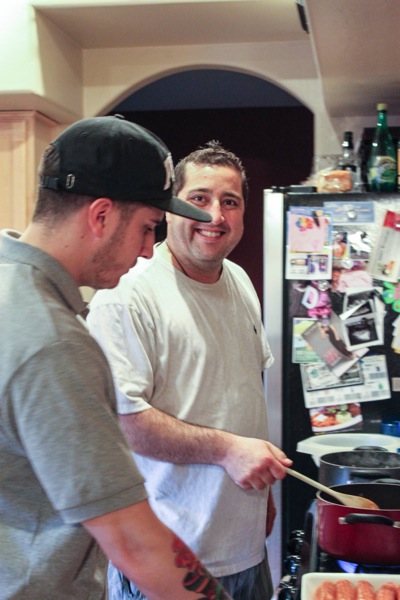 Not a bad place to be….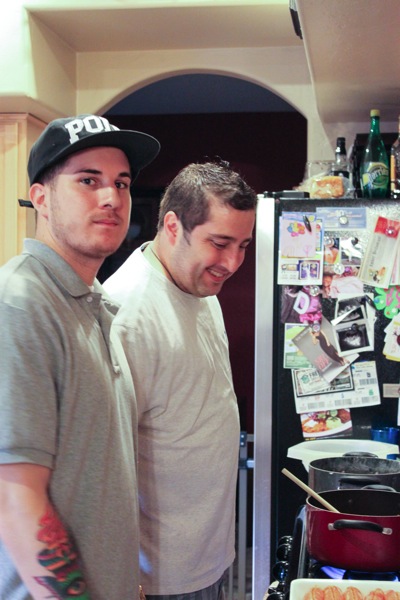 While Meg, Liv and I hung out, my Uncle E and Kyle were busy whipping up an amazing feast. As soon as he got home from work, we made a Pilot sandwich…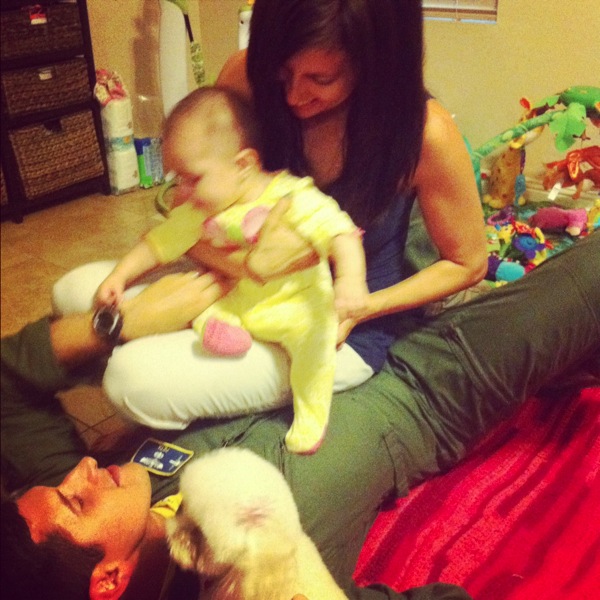 Sleepy girl went up to bed, and then the rest of us all dined on the patio.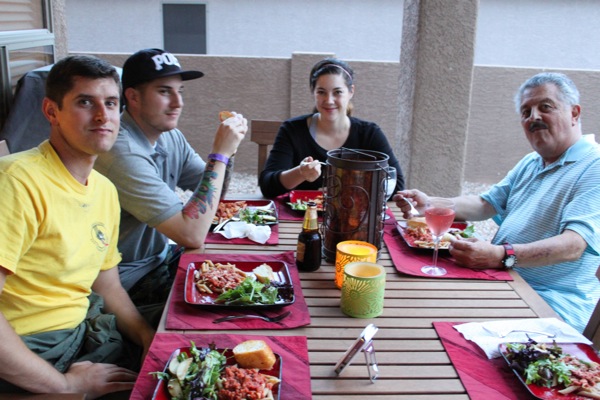 My uncle taught me the secret to perfect bolognese sauce: the spoon has to be able to stand up in the middle.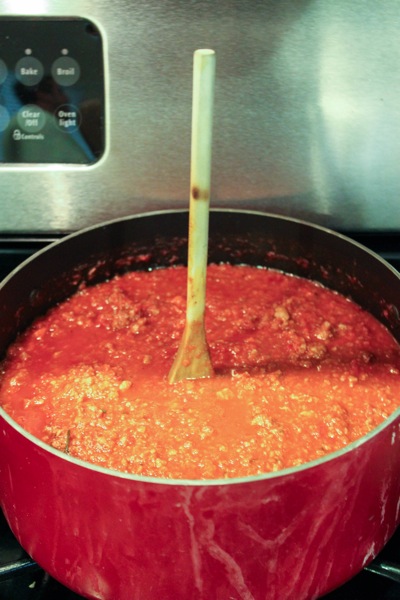 Pasta with the BEST turkey bolognese sauce (or any sauce, really) I've ever met,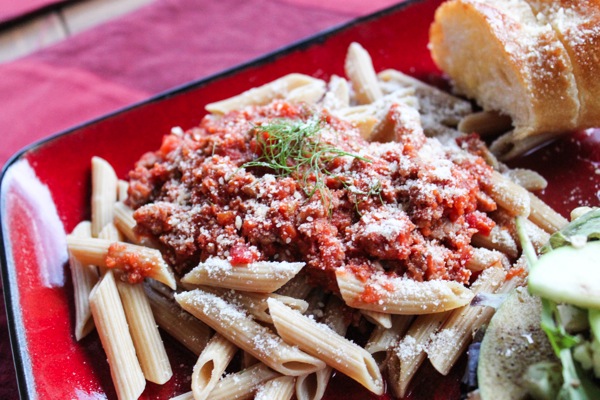 salad (walnuts, greens, gorgonzola, green apples, balsamic),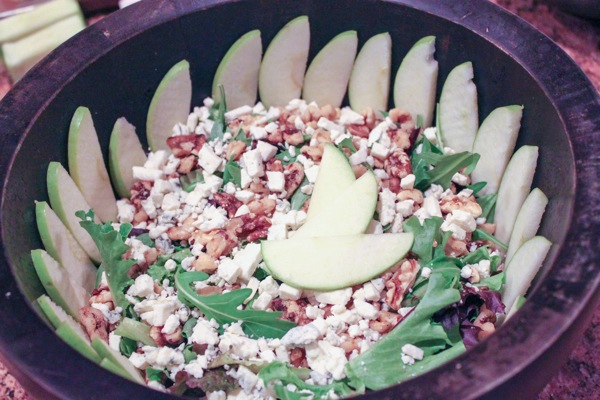 bread drizzled in butter and parmesan.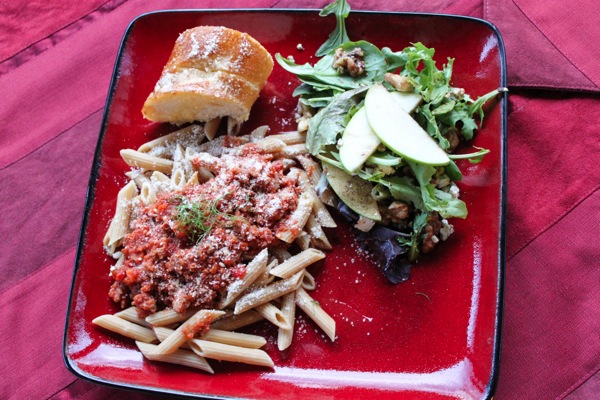 It was the kind of meal where you needed the bread to soak up everything that was left.. and then sat there with a goofy smile on your face before coming back down to reality.
We hung out on the patio and chatted for a long time, and then I hit up the gym for a little easy cardio. It was nice to shake out my sore legs and read the reason behind Katie Holmes and Tom Cruise's split. Important things.
This morning, I'm off to work (then my weekend begins!)- it's a ZUMBA day.
Hope everyone is having a great weekend so far! 
See ya laterrrrr.
xoxo
Gina
Something to talk about: Diet fads. We've talked about this one a little bit before, but on the way home from the gym last night I heard a commercial for the HCG diet, which creates a fury in my soul. Word to the world: they say HCG is totally natural because it's produced by the body, but fails to mention that it's the same thing your body produces when you're pregnant! So to all the dudes out there who are taking it: surprise! Please stop taking it. I'm all about telling readers to make the best decision for them, but if something is downright unsafe or ridiculous, I'm happy to spread the word. Have you seen anything crazy lately as far as diet fads go? It bums me out because quick fixes are always being promoted, but creating a healthy lifestyle takes time. It shouldn't be rushed, it's always a learning process, and usually doesn't come packaged nicely in a box with a 6-pack on the cover. Slow and steady wins the race, not quick and cray cray <3 
Just for kicks: